Verve Condominiums
Living on The Riff
Verve, by FRAM+Slokker, is the first EV condominium along The Riff pedestrian street. The chic, contemporary, yet generously-appointed Verve marries well with the concept of The Riff's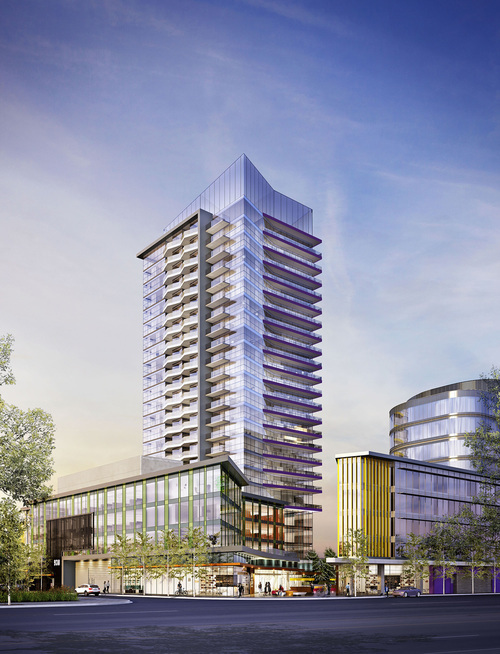 diagonally-slicing streetscape – that of zigging where others zag. The 25-storey tower is accompanied by a five-floor podium base, offering live-work suites, that gives a warm human scale to The Riff street front. The range of living spaces - from studio to 2-bedroom plus a den ­– are designed for maximum flexibility, functionality, storage and space-saving.
With oversized balconies to take advantage of its premium location just steps from the Bow River and the vast green space of Fort Calgary, Verve is urban village living at its best.The talented team of Anna Simone and Elaine Cecconi join FRAM+Slokker as the interior designers and spacemakers who will distinguish Verve with contemporary style maxed out for comfort. With backgrounds in residential, retail, corporate and hospitality sectors that span the globe, they bring designs that are flexible, functional and definitely livable.
Amenity area at podium level consisting of party room with fireplace, lounge seating, kitchen and dining area, TVs and fitness room.

Outdoor 6th floor amenity area includes lounge seating, barbecue, fire-pit, hot tub and yoga space.

25th floor rooftop lookout terrace

Verve tower: 25 storeys

Mix: Studios, 1 BR, 1+Den, 2 BR, 2+Den. On the ground floor off The Riff: 3 live-work units and 10,000 sq. ft. of retail.
Say hello to Verve! A prime location on the Riff, just steps from the river in revitalizing Downtown East Village. Verve will revolve around contemporary architecture, fresh design and a sought after location. There will be 1 bedroom, 1 bedroom + den, 2 bedroom, and 2 bedroom + den layouts available. Sure to be a place to relax, to play + to enjoy. This development will consist of 25 floors, 192 total units and is almost underway. Watch for big things to come from this area folks, it was bound to happen sooner than later!
Units are currently pre-selling so don't miss your chance at reserving your spot in this upcoming stylish development in desirable and booming East Village.
Take a look inside!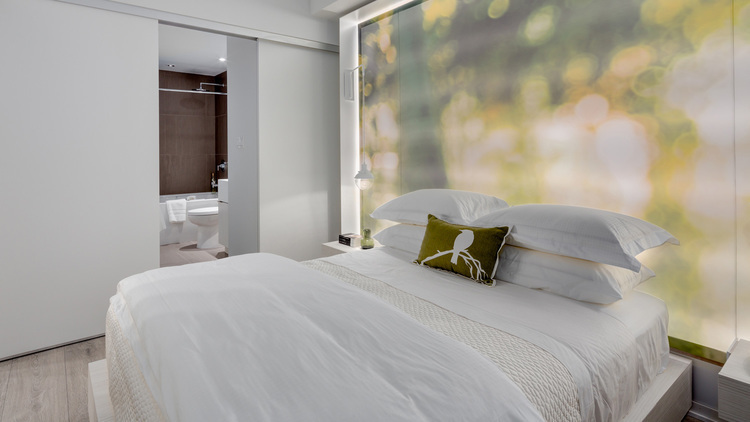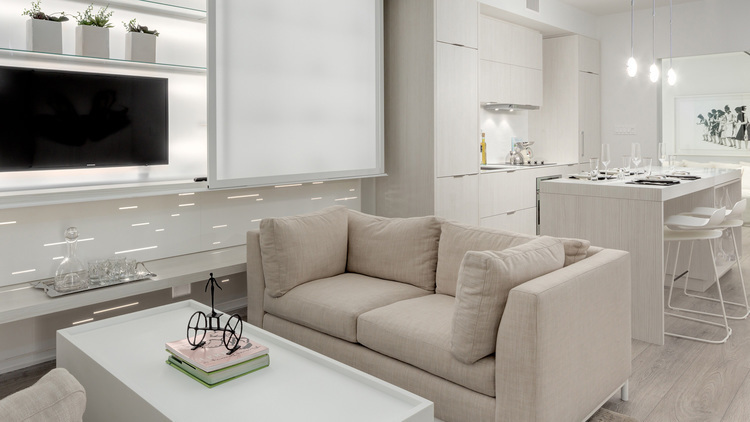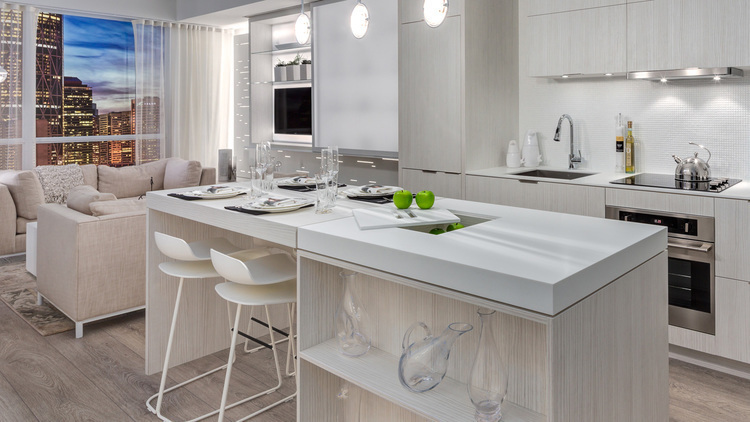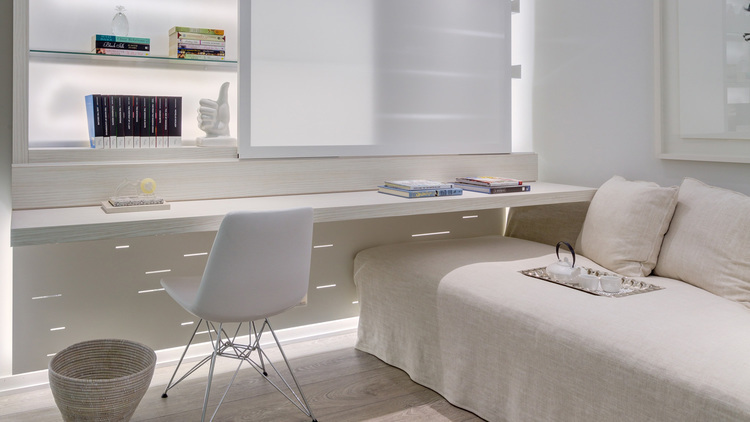 Project Profile
Condo Neighbourhood
Nearby Neighbourhoods
Mills Estate
Crescent Heights
Walk Score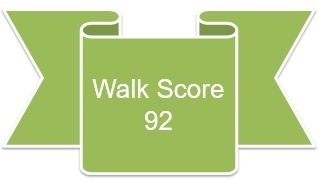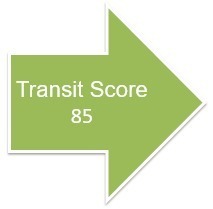 Amenities
Fine Dining
Downtown Core Shopping
Parks and Pathways
Transit
Rooftop Terrace