Photo: My Beltline Community
Beltline
Beltline is a region of central Calgary, Alberta, is located immediately south of downtown, and is sometimes considered part of downtown. The neighbourhood is bound on the south by the popular 17th Avenue, on the west by 14th Street West and on the east by the Elbow River. When the region and its redevelopment plan were formally established in 2003, it blended with the inner city neighbourhoods of Victoria Park and Connaught. Successful communities like these have energized, inspired and engaged volunteers and employees alike. The more people join, the more support there is for the growth of urbanism in Calgary.
With its distinctly urban feel, bustling street life, mix of shops and boutiques owned and operated by locals and high-density buildings for residential, office and retail use and its embrace of heritage buildings, the Beltline offers everything great cities need.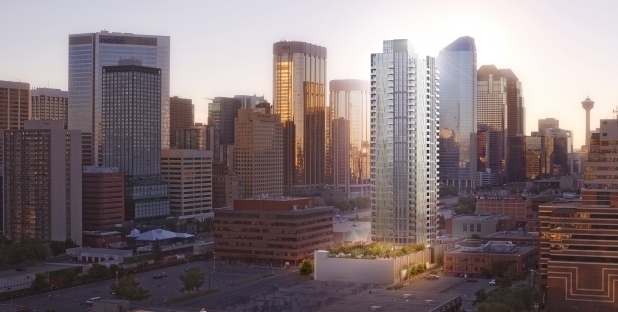 Photo: Calgary Herald
This neighbourhood encompasses the Rivers District, 17th Avenue S.W., Midtown along 10th Avenue S.W. and the combined communities of Connaught and Victoria Park. The Beltline is named for the 1912 streetcar route on 17th Avenue S.W., known as the Belt Line. Now one of Calgary's fastest-growing communities, this is the place where condo developments and new office buildings are going up everywhere you look! Redevelopment plans for the area aim to see the neighbourhood accommodate up to 40,000 residents by 2035.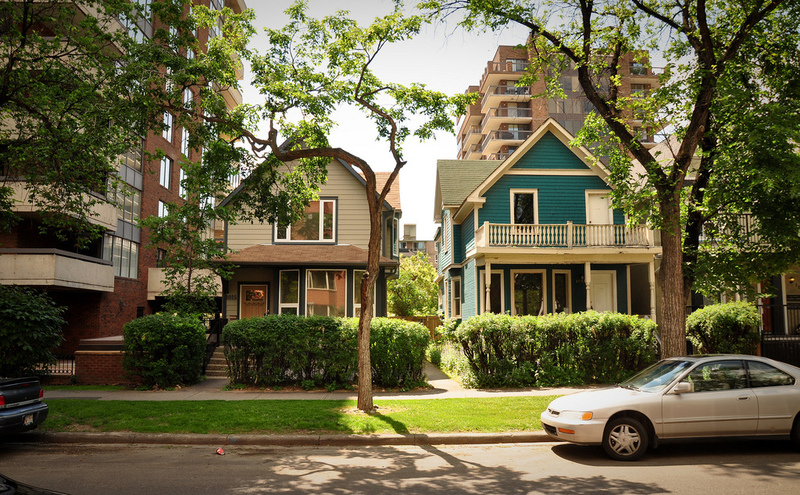 Photo: Sky Scraper Page
The Place to Be
This community has so much going for it - it's within walking distance to downtown and surrounds vibrant 17th Avenue S.W. where unique home decor shops, cafés, pubs, gyms, art galleries and restaurants are condensed. Just steps away from high-rise apartments, Beltliners can hit up Cibo or Cilantro for a casual patio date, Analog Coffee for thier morning coffee and Model Milk for cocktails and a meal. Right around the corner are shops like Mountain Equipment Co-op to gather gear and equipment for a weekend escape, as well as grocery stores including Safeway, the Co-op Midtown Market, Sunterra Market Keynote or Community Natural Foods to stock up the pantry.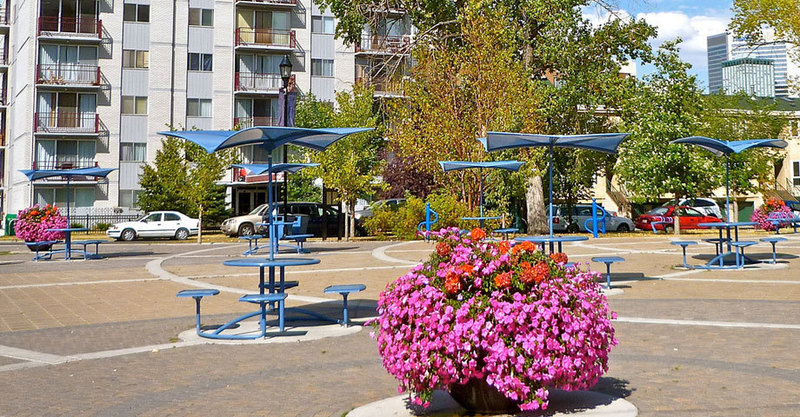 Photo: Great News
Top Ranking Characteristics & Amenities
These rankings are determined by a combination of material data such as crime statistics from the Calgary Police Service, median tax assessment values from the City of Calgary, business licenses and Walkscores, as well as how survey respondents rated their own neighbourhood. Survey respondents also stated which characteristics and amenities they valued most - such as access to parks is more important than being close to shops - and the data was assessed accordingly to give the overall neighbourhood ranking.
1st Walk to amenities
1st Grocery stores
1st Coffee shops
4th Access to LRT/transit
1st Restaurants
1st Drug stores
2nd Libraries
2nd Nightlife
1st Boutiques
Beltline by the Numbers
20,194 population
$290,000 median tax assessment of residential property in 2014
+4.7% percentage tax assessment change since 2013
26.6% of homes are owner-occupied
0.6% of homes are single detached
1,105 number of homes under construction in 2013
6,963 people per square kilometre
Join Beltline today and claim a voice for the future of your community!
Stats provided by Avenue Calgary