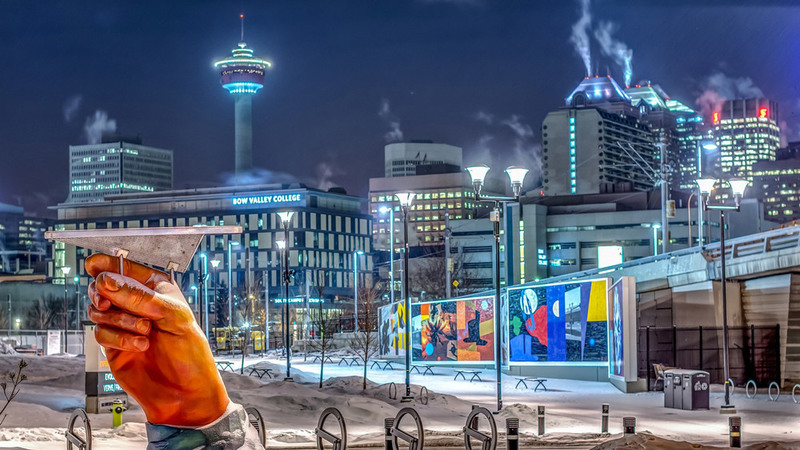 Photo: Evexperience
New Homes for Sale in East Village, Calgary
East Village is one of Calgary's first neighbourhoods, and the projects in progress are all part of the rejuvenation phase that is making this great inner city area brand new. The idea of bringing East Village back was posed in 2005 and CMLC was created by city council. Urban planners, the public, and the City of Calgary have been working hard together to set forth a new look and functionality to the area. The infrastructure investment to date has been estimated as $357 million, the planned private investment of $2.4 billion, and the community revitalization levy anticipated at $725 million. This makes a bold statement in the area, and the historical buildings infused with the new buildings certainly live up to the reputation.
East Village stretches 49-acres between Fort Calgary and the downtown core. Since its location is along the banks of the Bow River, it became a highly desirable section of land. Since 2007 when CMLC commenced the infrastructure plans, it has attracted the $2.4 billion of planned development. As developers and retailers have come to see the value of these transformations, the available inventory has now been limited to only a few lots! It is not surprising that East Village is where downtown Calgary first began, but before the revitalization was realized, it was known for its vacant lots and neglected buildings. Now in the present time, we can see exciting things on the horizon for this community and an exciting future for urban living in Calgary.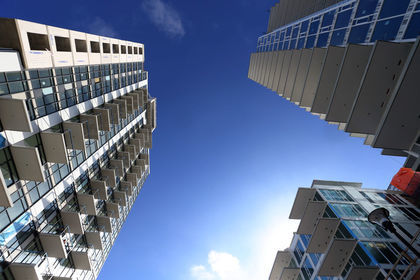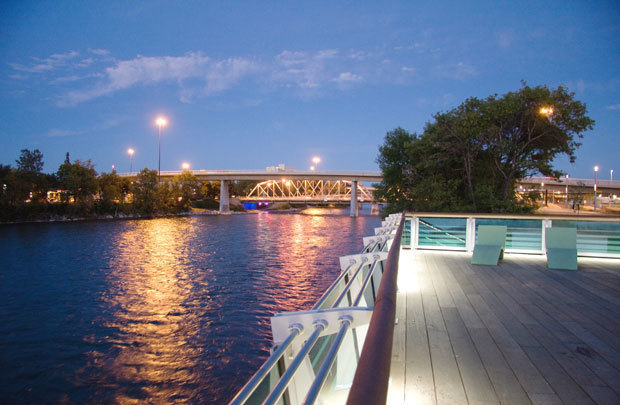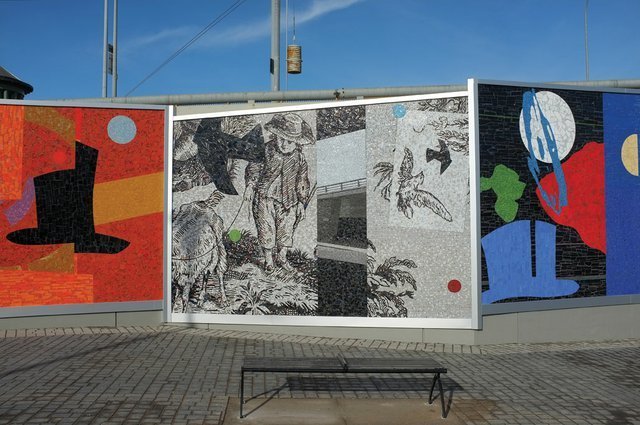 ​
Photo: Evexperience/Calgary MLC
Condo Projects in East Village:

See below the Houses for Sale in East Village

Downtown is at your doorstep
M2 – This proposed commercial space will open up to the RiverWalk and will be accompanied by East Village retail shops and be topped with office space and large terraces. It will define the zig-zag feel that is in relation to this area with the walking spaces and the Simmons Building next door.
Simmons Building – This historical landmark has turned into a gathering place for the community. This building has been transformed to host a unique culinary experience right in the heart of East Village. The Simmons Building was a former mattress factory and is not home to Calgary's hottest tenants: Charbar, Phil & Sebastian Coffee Roasters, and Sidewalk Citizen Bakery.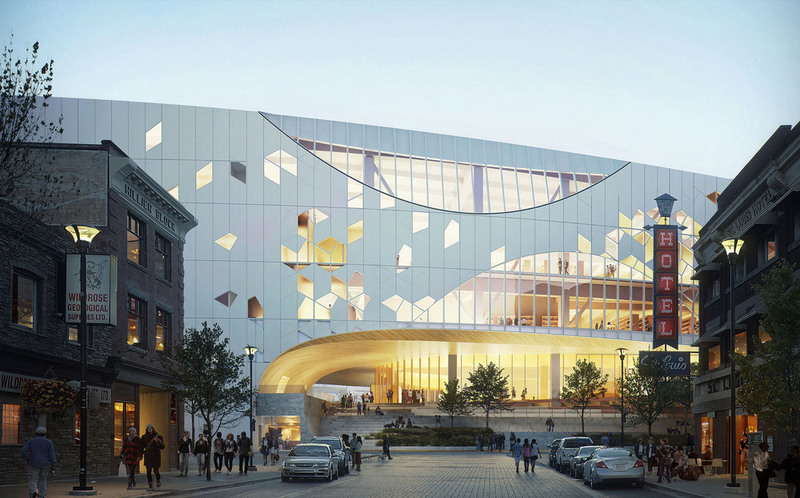 Photo: Calgary MLC
New Central Library (NCL) – The library is being designed to be the leading library in Calagary. Snohetta of Oslo, New York, and Calgary's DIALOG have designed this masterful building that will rise over the C-Train into four stories of space. This futuristic plan will accommodate the changing times in Calgary's identity.
National Music Centre (NMC) – This new project, which has started in construction, is based around the historical King Edward Hotel. Residents are raving about the progress and sneak peaks that the East Village website presents. Designed by Allied Works Architects of Portland, this NMC is the imagined living instrument within a grand space. It brings upon a new kind of cultural experience. This 160,000 square foot project will make events such as the 2016 JUNO awards a magical experience.
Arts & Culture – East Village has made a conscious effort to incorporate art right into the architectural design of the area. Since 2009, it has become an integral part of the master plan. An example is The Great Wall of Calgary, which is Ron Moppett's tribute to local history. This enormous mosaic of stone and glass tiles is located on Riverfront Lane in East Village. It contains more than 950,000 tiles and was completed with the help of German stain-glass experts Mayer of Munich.
Living Experience – East Village offers many new condominium projects almost complete or currently underway. You can take advantage of a carless condo project for a better value in price and alternative transportation initiatives such as Car2Go or the new segregated Calgary bike lanes. If you want more luxury and spacious living, there are numerous other projects that can be found in our listings.
Active Initiatives – This community is encouraging the healthy lifestyle that awaits East Village with a space called Studio Revolution. East Village has partnered with Studio Revolution in providing FREE 45-minute Surfset Circuit classes every Thursday from 4:15-5:00 pm. The location is at 553 Riverfront Avenue SE.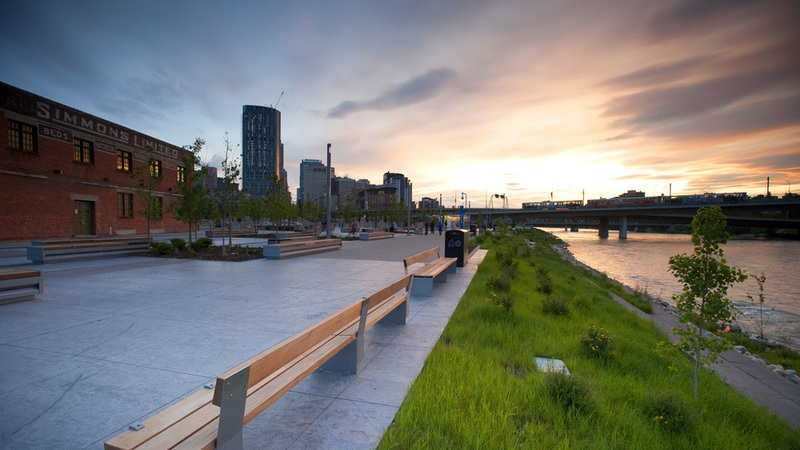 Photo: Calgary MLC