LUSSO in Bridgeland
Move into one of the most desirable and rejuvinated neighbourhoods in Calgary by moving into the LUSSO by Hearthstone Ltd. Bridgeland can offer you a bit of everything, from fine dining and a luxurious downtown lifestyle to a quaint small town vibe and tight-knit community.
Enjoy uncompromised and incomparable design and views in your new condo at LUSSO by Hearthstone Ltd.
This concrete and steel beauty is located in the bustling neighbourhood of Bridgeland in Calgary's North East, meaning you are moments away from fantastic shopping and a plethora of fine eating options including Blue Star Diner and Boogies Burgers!
The exterior of the building is composed of Acrylic stucco with composite wood and metal trim with actual stone details. All of the windows are upgraded including the oversized patio sliding doors that open to large patio spaces for each suite hooked up with a BBQ connection.
A green roof landscaped area is not only beautiful, but also environmentally friendly by creating a water consumption and reuse cycle.
LUSSO welcomes you in to the entry lobby that is tastefully decorated, designed and furnished.
Interior
Enjoy hardwood floors throughout the suite — except for in bathrooms where you can upgrade the tile to be heated! The kitchens and bathrooms alike boast high-end cabinetry and Corian one-piece moulded tops/sinks.
With upgraded plumbing fixtures and bath hardware, a tiled shower that is enclosed with commercial glass shower doors and telephone shower heads, and a tiled tub surround, plus full length vanity mirrors in the bathrooms, homeowners can truly relax in their bathrooms!
Customization is totally vital to these units with a customized electrical layout, upgraded lighting packages, media and sound wiring and even gas fireplaces with remote controls. Don't worry about your neighbours hearing you though, thanks to extensive sound deadening details to party walls and ceilings ensures that no one else will hear you listening to your guilty pleasure.
Enjoy fabulous views of the city's skyline and the quick 15-minute walk to the core! This location is unbeatable. LUSSO offers you that downtown lifestyle, yet you're still in a quiet area — the best of both worlds.
Make some use of the fully equipped work-out room and ditch your gym membership, then go relax in the beautifully landscaped retreat outdoors.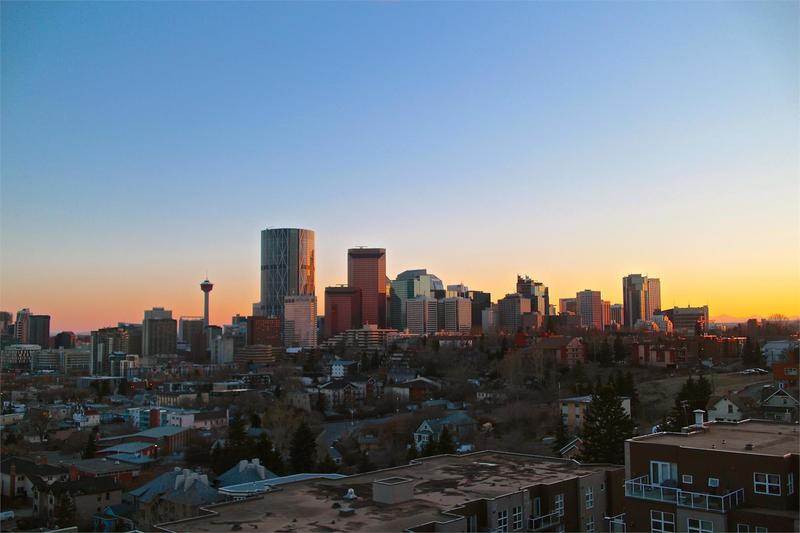 Check out that stunning view!
Condo Project Profile
Condo Project Neighbourhood
Nearby Neighbourhoods
Crescent Heights
Mayland Heights
Walk Score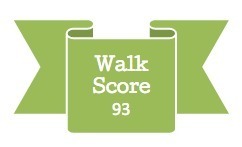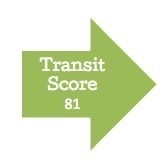 Amenities

Photo illustration courtesy by | Branded YYC
Read more about Bridgeland in Branded's Neighbourhood Gems Series
Luke's Drug Mart
Cru Juice
Journey Yoga
Sushi Bar Zipang
Blue Star Diner
Tons of unique shopping and dining
A cyclist's paradise with a Bike Score of 98​