The Guardian
The Guardian is the newest condo development in the community of Victoria Park in Calgary's Downtown Core.
Making a bold statement of modern architecture on Calgary's skyline, these twin spires of glass and steel standing 44-storeys atop a street facing podium represent the height of modern and contemporary architecture and style. The Guardian will be the tallest residential towers in the city and they will be easily recognizable amongst Calgary's ever-changing skyline.
Extended glass balconies and metal panels only emphasis the beauty and grandeur that is The Guardian, meanwhile the strong horizontal lines of each penthouse suite crown the two towers.
Not only are these towers absolutely stunning, but also each stylistic decision was based on careful thought regarding form and function. For example, "the extended floor plates that wrap around each floor improve energy efficiency by providing solar shading in addition to giving the towers rhythm as they stretch ever upward," their website reads.
Nestled in Calgary's Downtown core neighbourhood of Victoria Park, this brown brick exterior building echoes the architecture of its neighbouring warehouses. "The Guardian's podium was designed to interact with the streetscape and present a friendly townhouse facade," states their website. Not only does this building add residences to the area but with its commercial space it is also adding convenient retail and services to the already bustling area. There are also a few units that offer live/work spaces for artists and entrepreneurs.
The views from this building are utterly out of this world. The building was designed to absorb panoramic views of Calgary's skyline and the rivers below. You can also see the Rocky Mountains on the horizon! Residents can drink these views up from their balconies and through their floor-to-ceiling windows.
The Interiors
"Most residential towers are designed from the outside in. Meaning that the exterior architecture is designed first, then the interiors are designed to fit the space provided," the website reads, "It is an easier process, but can lead to compromised suites as you work to fill the floor plans."
The Guardian's architecture, however, was designed from the inside out so that the suites were given the care and attention to detail to ensure the best use and stylistic choices were made for each unit.
Boasting a unique open-concept design, The Guardian suites absorb tons of natural lighting and encourages movement in these flexible spaces. "Rooms are generously sized and shape to let your imagination roam free for furniture layout," The Guardian site reads. Plus with generous storage options from closets and built-in workspaces there are a plethora of options for storage allowing you to work freely.
Kitchens
Hon Towers LTD. has introduced Armony Cucine cabinetry for the first time in Calgary. This company is renowned throughout the EU for its refined designed that is functional yet beautiful. Boasting minimalist lines and utilizing modern materials and clever designs these kitchens are timeless and chic.
These kitchens are also a breeze to clean with their non-porous quartz countertops and seamless back-painted glass/aluminum backsplashes. And they boast an AEG Introduction Cooktop — a technology that is the first choice for many restaurant professionals.
Take a look inside!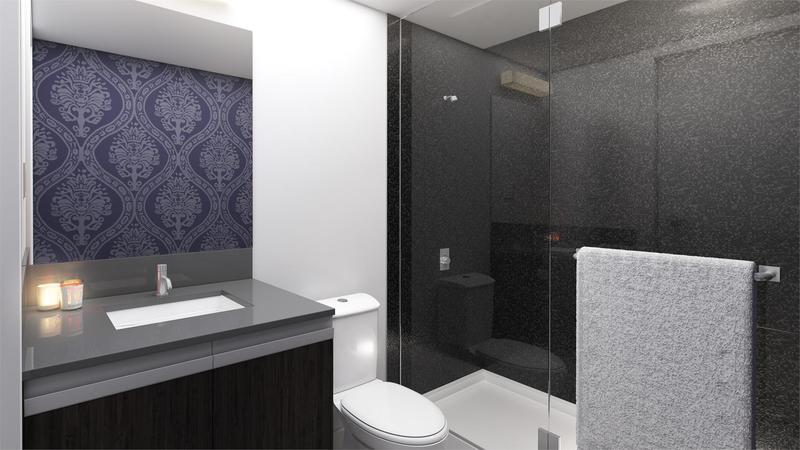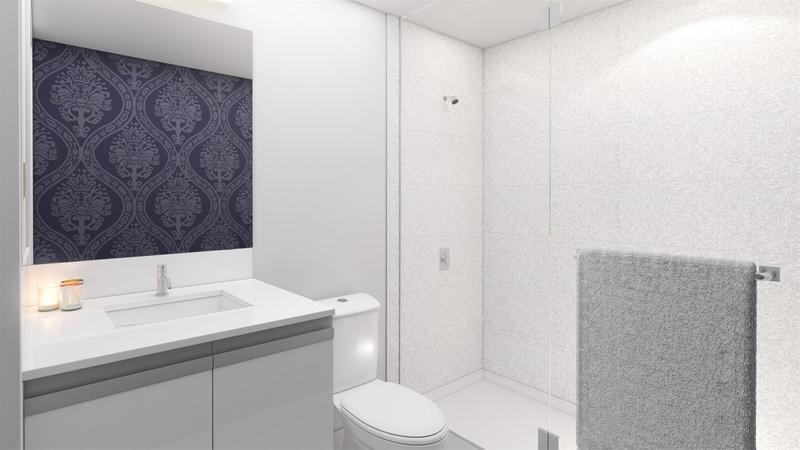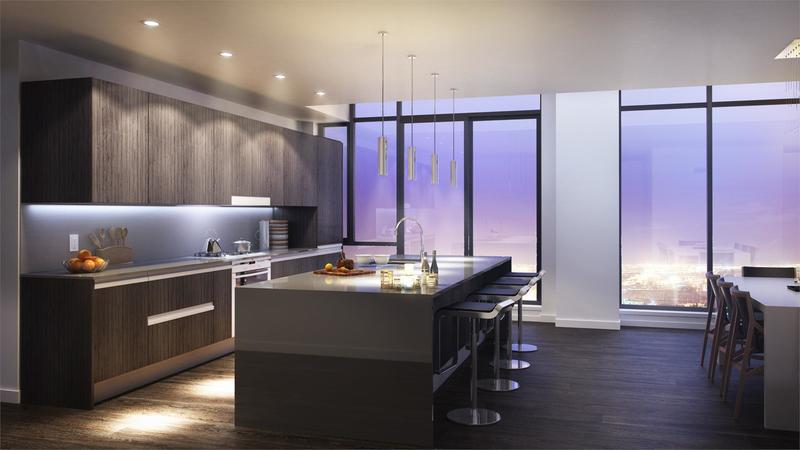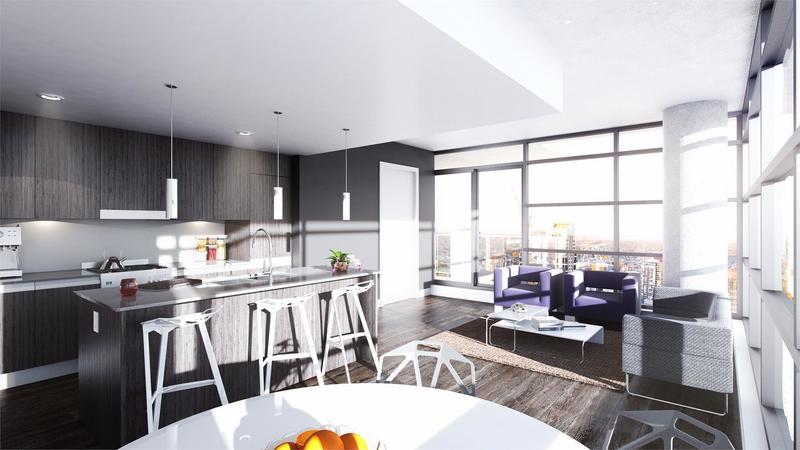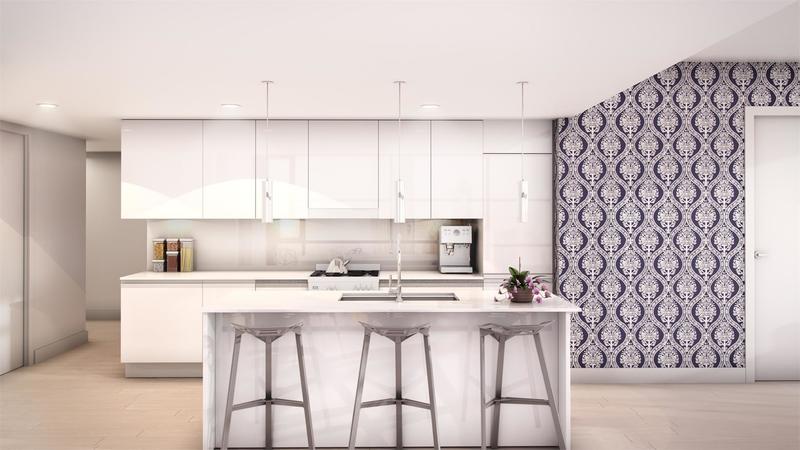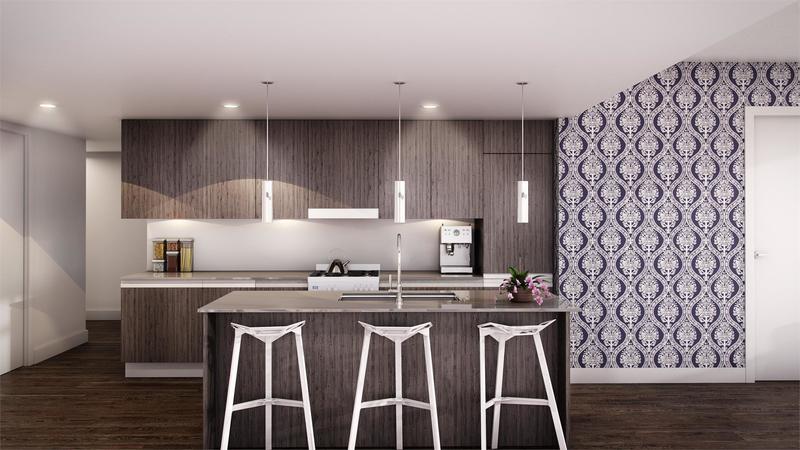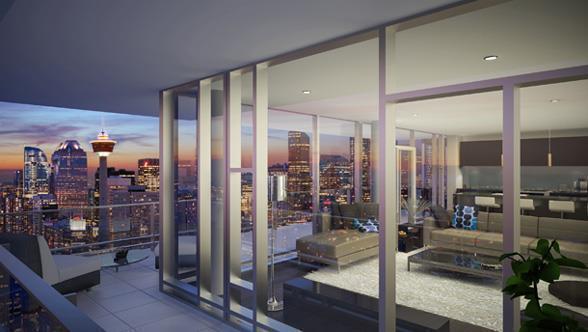 Other Amenities
A 1,350 square foot Social Club with a long communal table, beverage fridge, Wi-Fi, Big Screen TVs and fireplace offer the perfect extension to your living room when throwing a party or entertaining guests.
The Social Club then opens up to a spacious Garden Terrace that is located between the two towers. With high-end lounge seating and a concrete fire bowl this is the perfect place to have the BBQ or take in the views of Calgary's skyline at night.
There is no need to go to the gym anymore now that you live in The Guardian. You can work up a sweat at the Lions Gym — a commercial-sized fitness centre featuring a wide range of state-of-the-art machines, TVs and tons of free weights. Then hit the Yoga Studio to relax and find your tranquility.
Utilize the Workshop for those DIY projects. Fix up your bike, adjust your skis, fix that lamp, there is no need for a garage anymore with this fully stocked Workshop.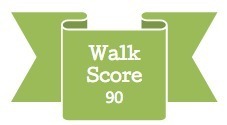 The Neighbourhood
Being in Calgary's Downtown Core means that you have access in just a few steps from your front door to all the shopping and fine dining that 17th Ave and Mission has to offer!
Nestled next to the Stampede Grounds you also have fast access to both McLeod Trail and the Victoria Park Train Station. Plus, you will have the most fantastic view of the fireworks during Stampede!
Condo Project Neighbourhood
Victoria Park
Condo Project Profile
The Guardian
Nearby Neighbourhoods
Mission
Inglewood
Beltline
East Village
Amenities
Downtown lifestyle

Close to train stations and busy 17th Ave

Quick access to McLeod Trail and to the Saddledome

Fantastic view of fireworks and Stampede Parade

Close to amazing shopping and fine dining!