Condo Project 6th and Tenth

6th and Tenth is a condo project located in the Victoria Park neighbourhood. Victoria Park is within the Beltine region in central Calgary. Beltline is an area located immediately south of the downtown region (9th avenue). The neighbourhood is connected on the south by 17th avenue, west by 14th St, and east by the Elbow River. There are four separate areas in the Beltine, which include West Connaught, Connaught Centre, Victoria Crossing Centre, and East Victoria Crossing. This area comes to no surprise as being one of the biggest and fastest growing neighbourhoods with condominium projects. The community's short proximity to downtown allows residents to easily see an accessible career life in Calgary.
With residences even bolder than that statement, experience inner city living at its finest. Brad J. Lamb set out on a mission to provide a unique, stylish, simply beautiful condo in the Calgary core and has done just that with 6th and Tenth.
Project Page

Condo Neighbourhood

Nearby Neighbourhoods​
Mission
Downtown
Cliff Bungalow
Erlton
Chinatown
Eau Claire
Rideau Park

Walk Score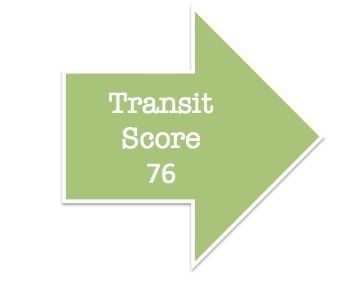 Beltline is the 5th most walkable neighborhood in Calgary with 19,232 residents.
Beltline has excellent public transportation.
Amenities
ceiling height in principal rooms is 9ft
floor to ceiling windows
sliding doors open onto the balcony
exposed concrete ceilings in all areas except the bathroom, powder room†, washer/dryer room and foyer
bathroom, powder room* and foyer
ceilings are smooth drywall painted white
exposed concrete feature wall* and columns
white painted interior walls
4" baseboard and 2 1/2" door casing
slab style bathroom, closet and washer/dryer room doors with brushed chrome hardware
frosted glass sliding bedroom doors
vinyl coated wire shelving in all closets and storage areas
stacked washer and dryer
individually controlled heating and air conditioning system utilizing a heat pump system
gas BBQ connection provided on balconies and terraces