strathcona-county-sherwood
NewHomeListingService (NHLS) will help you find ALL the different types of new homes for sale in Edmonton. Click through the properties you like and reach our directly to any builder if you would like to learn more about a new home for sale.
Sherwood Park is a hamlet in Strathcona County that is established in the eastern boundary of Edmonton and was first created in the 1950's. It has become a popular place for commuters to Edmonton and features all the amenities that are perfect for active families. However, being only 3 km from the city limits, there are no restrictions to accessibility for residents here.
Although Sherwood Park is Alberta's seventh largest municipality, it is still considered as a hamlet. That distinction has earned Sherwood Park the title of the world's largest hamlet in the Guinness Book of World Records! This community is primarily residential, but has all the amenities that would be found in a typical suburb of a large city. Sherwood Park is part of the Strathcona County, which is a division of Alberta that has many distinctive features for residents. (Photo: Homeinedmonton)
Sherwood Park Communities:
See below Houses for Sale in Sherwood Park


Photo: Flickr

Have it all Outside the City
Strathcona County is the municipality that allows you to enjoy the tranquility of wildlife, but also experience the excitement of festivals, outdoor recreations, and commercial opportunity. Sherwood Park is the hamlet that is located within this municipality, and it has made a name for itself being the residential neighbourhood of choice right outside of east Edmonton. In this area, there are countless amenities such as shops, restaurants, fitness and recreation, a movie theatre, large shopping mall, parks, playgrounds, and community-gathering spaces for the whole family.
Whether you are a nature enthusiast or a city dweller, you can see a future in Sherwood Park. If you travel further northeast, you'll capture more of what Strathcona County has to offer. The County is home to many recreation facilities such as swimming, skating, fitness, and play opportunities all year. This area is situated next to Canada's premier national parks, making it an avid place for adventure! If you prefer musical experiences, you can look into the Festival Place, an entertainment facility that hosts concerts, events, and performances all year long.
Photo: Voyagertile
You can take advantage of the beauty in Sherwood Park and Strathcona County by checking out Centre in the Park, which is a multi-use outdoor recreational spot that offers a scenic walkway along the beautiful open prairies. Centre in the Park combines municipal services, local government, residents, retail services, and welcoming public spaces. The area in general has intended to link existing amenities such as Broadmoor Lake Park, Festival Place, businesses, schools, and outdoor trails. The heat and hot water in the park is provided through a community energy system and is home to the Strathcona County Library and an art display space for creative minds!
Last but not least, the commercial development has been extensive in this area. Some examples of new commercial spaces upcoming are places such as Salisbury Village, Emerald Hills Urban Village, and the Cambrian-Strathcona Joint Planning Initiative (CSJPI). Salisbury Village and Emerald Hills are mixed used communities currently under development in Sherwood Park, and the CAJPI is the leading development for creating a framework in Strathcona County for economic viability, cultural vitality, and environmental enhancement.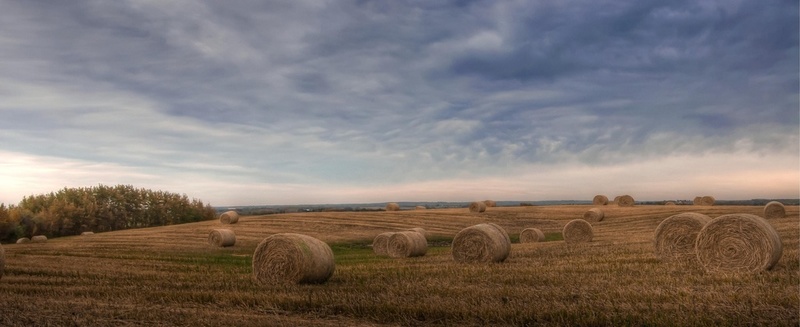 Photo: Charlenespeers