Photo: Daytonahomes
Homes for Sale in Aspen Trails, Sherwood Park
Aspen Trails is a new community located north of Sherwood Park. Sherwood Park is well known for its rolling terrains, vast green spaces, and walking paths. Aspen Trails features links to the Heritage Trail System, making it a wonderful walking community. The trails are connected to a network of area parks, playgrounds, and recreational amenities.
The neighbourhood has been known for its 50-acre urban village. This village has future retail spots, services, duplex bungalows, high-rise homes, and long-term care facilities. Just about everything you could need for a family is found within minutes travel in Aspen Trails. Alongside, a catholic high school and 40-acre park will be added onto this complete one stop shop for residents. Emerald Hills is a neighbouring community and brings even more amenities nearby for residents. If you decide that you still want to come into the city, you're only a 25-minute community to downtown Edmonton.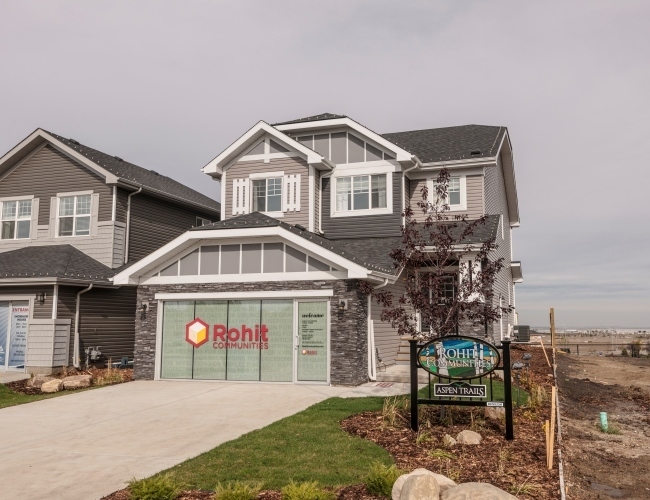 Photo: Rohitcommunities
Aspen Trails is a private and secure community and becoming one of the most sought after areas in the hamlet. Being one of the newest neighbourhoods, this area has been undergoing rampant developments. The style and classic home design are some of the features of the community. Detail and colour inspired by the heritage in Sherwood Park is something that stands strongly for the developers. There is a wide range of tastes and sizes to accommodate every unique family's style and needs.
If you are a nature enthusiast, Aspen Trails features an urban forest, storm water pons, creek system with waterfalls, and walking trails aplenty. There are constantly new things to be built and appreciated in the area such as new playgrounds for children and beautiful architectural landscapes. A family in Aspen Trails is a family with lots to do and lots to see!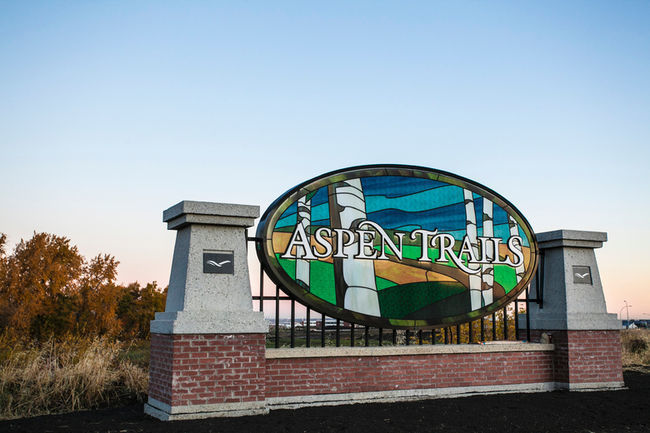 Photo: Edmontonsun
See below Houses for Sale in Aspen Trails