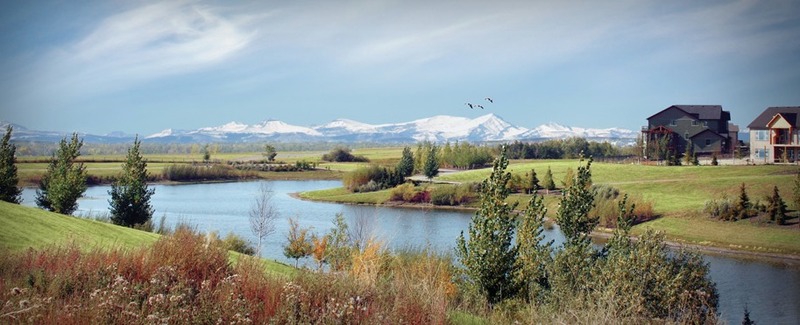 Photo: Drake United
Drake Landing, Okotoks Community
Drake Landing is the community that can inspire you by the views but also inspire you to start something beautiful. This unique community offers homebuyers who value environmental stewardship to participate in the PEER Built Green program. This ground breaking Solar Panel Project within Drake Landing allows you to reduce your impact without sacrificing lifestyle choices. The developer United has a vision to successfully invest in the land that the community intends to protect and sustain.
The community is located above Okotoks' active town centre and overlooks the Sheep River valley. Having a clear view of the mountains and the rolling foothills makes this community rich with potential for real estate investment. The extensive planning to undertake the sustainability project within this stunning setting is exactly what is creating an enormous statement for residents all around this area.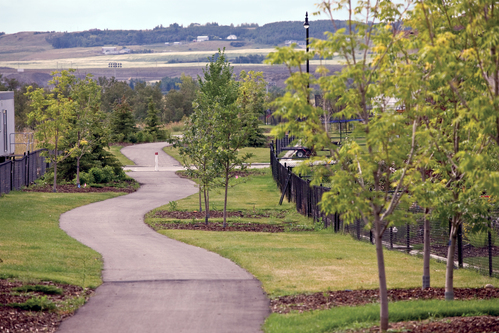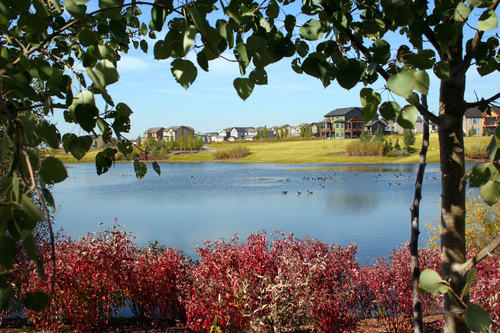 Photo: Drake United
See below the Houses for Sale in Drake Landing
Local Sustainability in Drake Landing
Homes for sale in this area are from Okotoks top builders and feature linear green space to incorporate with the towns extensive regional pathway system. There is a ravine and it is complete with a pond, which is frequently naturalized by wildlife and residents. An off-leash dog park nearby and neighbourhood playgrounds and pathways make this community a very family-friendly location.
The Drake Landing Solar Community (DLSC) is the project implemented in Okotoks and successfully integrates the Canadian energy efficient technologies with solar panels on the gorgeous homes. This project is one of the first North America, and is heated by a district system designed to store a large amount of solar energy for efficient use. How it operates is during the summer months the district system stores the solar energy and distributes the energy to each home for space heating needs during the winter months.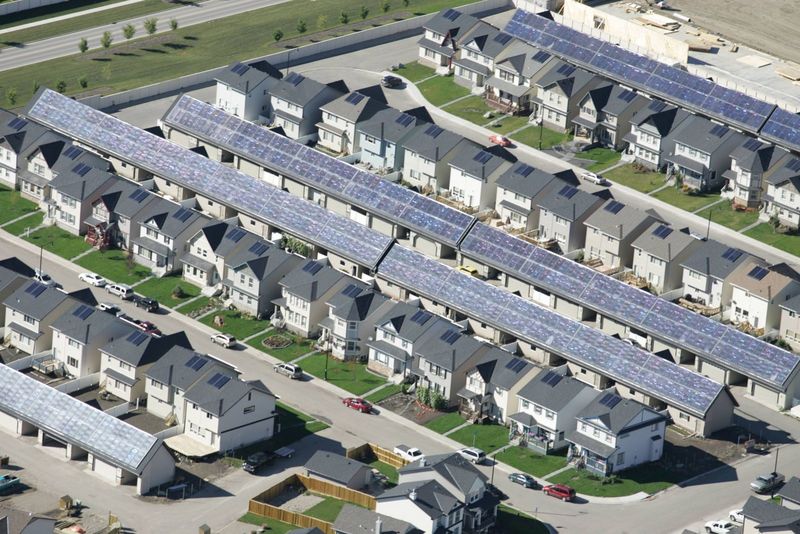 Photo: Sustainapedia
This system is unparalleled through most of the world, and this leading design will lead a great example for communities to come in North America. It fulfills 90% of each home's space heating requirements, which results in less dependency on fossil fuels. It is the initiative that this community is proud to showcase and utilize to its best potential. The Government of Canada and the Canadian industry partners support these thermal and energy efficient achievements for one-of-a-kind communities such as Drake Landing.
Some project statistics that will wow residents and visitors are things such as how the solar energy system is currently surpassing its 5-year performance goal of 90% solar fraction. The final construction of the 52 solar panel roofed homes was complete in August of 2007. It is home to the largest subdivision of R-2000 single-family homes in Canada, with each 30% more efficient than conventionally built homes. A reduction of approximately 5 tonnes of green house gas emissions per year is the result of this incredible project and it won the 2011 World Energy Globe Award for Sustainability. Drake Landing is a healthy and positive place to invest in!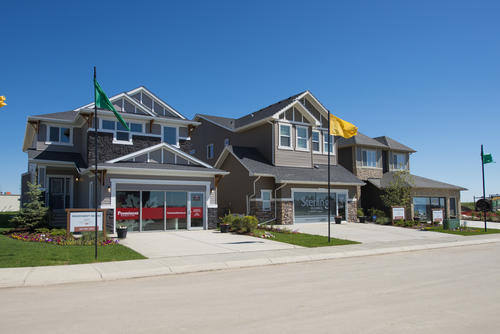 Photo: Drake United