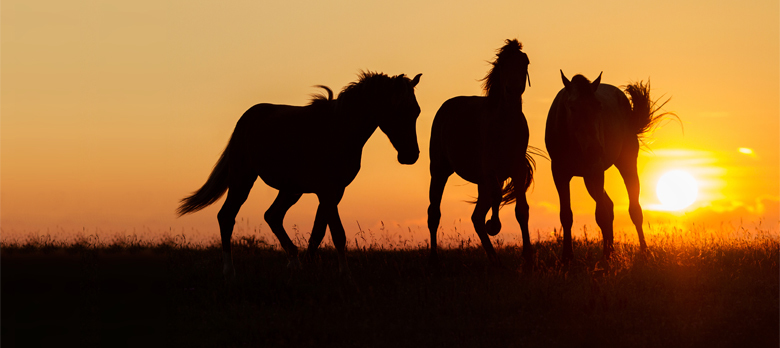 Photo: Tristar Communities
Homes for Sale in Cimarron, Okotoks
Cimarron is a riverside community in Okotoks, located on 640 acres of scenic landscape along the Sheep River escarpment. The community is designed as a semi-rural home setting for residents. It has been showcased as the best of what Okotoks has to offer in terms of the family-oriented neighbourhoods and the rustic prairie environment. There are many property styles to choose from such as affordable starter homes to luxury country estates.
Combining rural living with all the retail, educational, and recreational opportunities is exactly what makes Cimarron the new bustling spot. Okotoks is the town only 18 kilometres south of Calgary's city limits, and retains the small-town feel though it becomes one of the fastest growing urban centres in Canada. There are three schools within the community, which allows a safe walk-to-school environment for adolescents.
The houses and villas have a unique modern touch that still appeals to the countryside of most resident's taste. That is what makes Cimarron so unique, is that is allows convenience to enter the country life. With green space around the homes and the community built around the natural stream, it adds to the admirable features such as the Sheep River that this area is known for. You can enjoy various outdoor activities with the parks and facilities in Okotoks. Buildings such as the Okotoks Recreational Centre and the Okotoks Museum & Archives bring healthy and educational family engagement.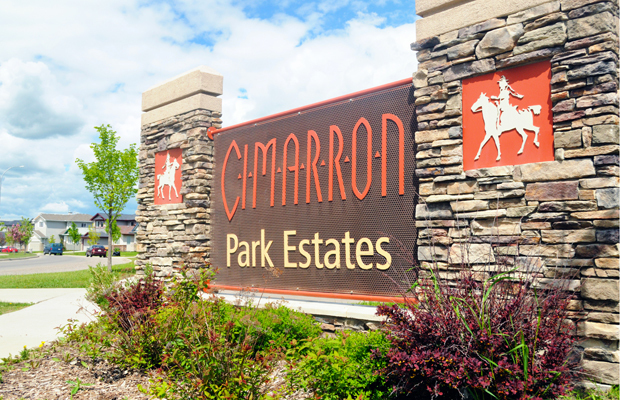 Photo: CimarronLiving
See below the Houses for Sale in Cimarron
Establishing in Okotoks
Okotoks provides a desired community with many festivals, outdoor city parks, and river enjoyment for all types of residents. Cimarron has established the perfect estate living areas and country charm. The Country Estates is the area that features large lots and exclusive homes for bigger families. The whole concept incorporates the love for acreages but not sacrificing conveniences from the town. The backdrop of the Rocky Mountains beautifully compliments the abundance of green space in this area.
Some of the quality builders that support this community are Coco Homes and Timbercreek Homes. Their design architecture and commitment to the community will capture your attention and create that vision of joy and unity you've always wished for. If you aren't looking to commute to and from Calgary and want to get established in Okotoks, there are many opportunities to do that. Some of the advantages of getting set up in this town are things such as tax advantages, a large trading area, available land supply, and the high quality of living here. If you decide you would like to work for a corporation in Okotoks, the major employers list is supplied on the Okotoks city page and outlines some of the successful employers like the Foothills School Division, D'Arcy Ranch Golf Club, Costco, and many more. You could easily be pleased with the opportunities in Okotoks and the standard of living in Cimarron.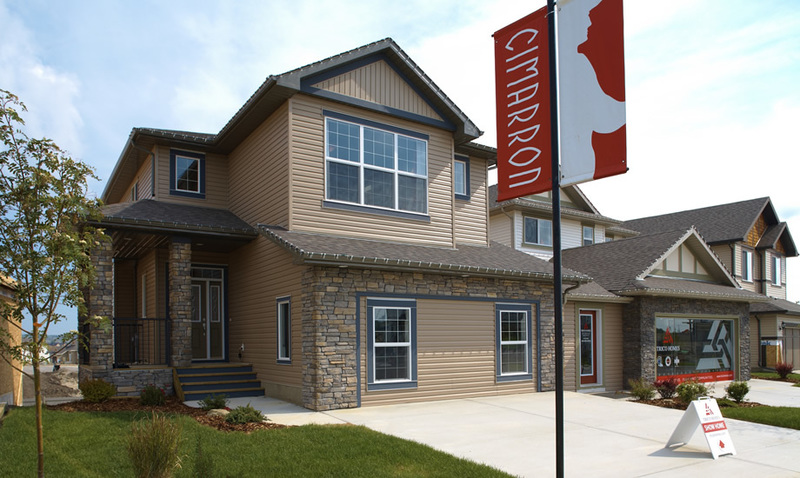 Photo: CimarronLiving