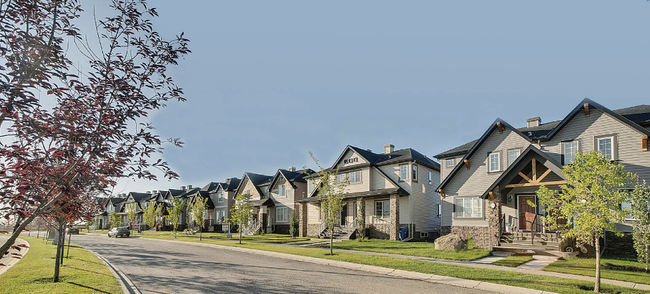 Photo: LiveatSkyview
Homes for Sale in Skyview Ranch, Calgary
Skyview Ranch borders the outer edge of northeast Calgary and sits between Metis Trail and the Redstone community. The picturesque views of the Rocky Mountains and wide open space has encouraged massive growth in this area with new single-family homes, condominiums, and townhouses. The articulately designed neighbourhood incorporates style and connectivity with the neighbourhood playgrounds and craftsmanship homes.
Known as Calgary's "New North," this community is doing a fantastic job of blending contemporary homes with a traditional family feel. Using Deerfoot Trail as your transportation access to downtown Calgary, your commute is only 20 minutes away. This is surely making Skyview Ranch homes the best of both worlds.

Photo: Live at Orchard Sky
See below the Houses for Sale in Skyview Ranch
Preserving the Land
The Skyview Ranch Homeowners Association has had the objective to maintain the natural and physical components of the area. They have been preserving common outdoor areas and adding to the long-term appeal of the community. Residents have amenities all around with vibrant urban streets, but also some quiet country atmosphere. The city skyline beautifully captures the base of the open view with the Rocky Mountains, as you take a great look around the gorgeous surrounding land. Skyview Ranch is in fact producing a new perspective for Calgary's north end.
You have access to an abundance of shopping, playgrounds, and parks in this area. With places such as Skyview station, Cross Iron Mills, and Country Hills Village Shopping Centre, you are within minutes of great retail choices. The developer made a conscious effort to incorporate the convenience of nearby amenities while creating a new place to experience more rural treasures.
Walton Development and Management is a multinational real estate investment firm that concentrates on development in the major North American growth areas. Over 73,000 acres of land management makes Walton one of North America's premier land asset managers. The developments are master planned and designed to benefit all of the community stakeholders, for current and future generations.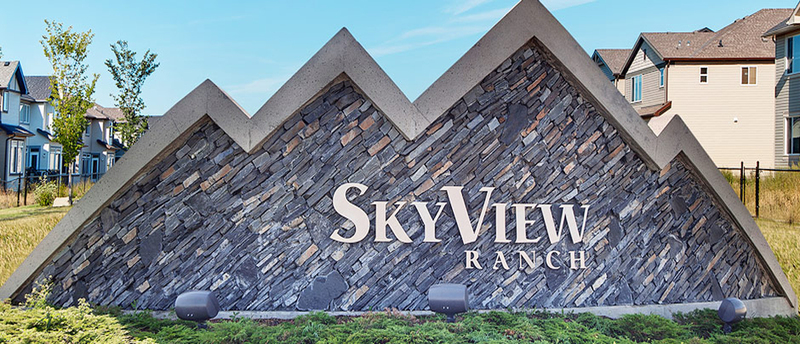 Photo: SVRCA
Homes in Skyview Ranch
The first feature development is the 2-4 bedroom town homes with attached garages starting in the $320s. These homes are an inspired project by Arrive. The development combines the charm of rustic traditional living with modern design and rich earth tones. The materials reflect the sustainable efforts in the community where they are both cost and energy efficient. They are called the Skyview Ranch Arbours, and these town homes make you feel like you've nestled into your new comfortable home.
The second development is known Skywest by Truman Homes. This builder has unparalleled quality craftsmanship and great attention to detail for over 29 years in the Calgary area. These homes and condominiums incorporate classic home designs for any type of family. You can happily witness for yourself these creative homes that involve the community and add value to your everyday living. The Walton Developer is proud of how progressive and expansive Skyview Ranch has become.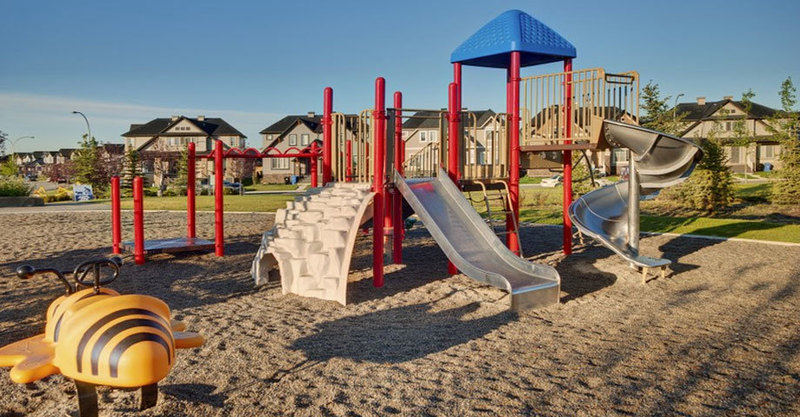 Photo: Great-News