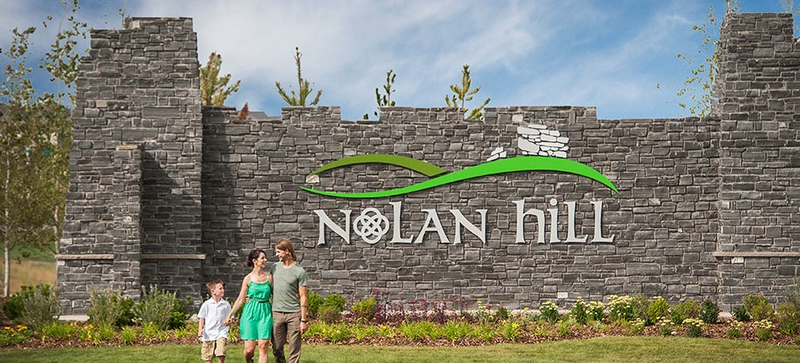 Photo: Jager Homes
Homes for Sale in Nolan Hill, Calgary
Nolan Hill is located in the Northwest of Calgary and is outlined by Sarcee trail to the west. It is one of the five communities nestled within the Symons Valley area. This community prides itself on being a newly built community on a foundation of traditional old-world values. With over 500 acres of inspiring potential land, it stands to test the strength of character, dedication, and integrity.Family means everything in the old world tradition, and the spirit lives on at Nolan Hill. Proudly this community recreates the craftsmanship of the British Isles with the castle ruin entry. This entry way gives a sense of enlightenment of where we originated from to where we are in modern times. This makes Nolan Hill one of the best of both worlds, right here in Calgary.
Several shopping and recreation amenities include Creekside Shopping Centre, Beacon Hill Shopping Centre, Crowfoot YMCA, and Cardel Place. These are all within a short driving distance away. Beacon Hill just south of Nolan Hill, hosts a variety of useful retailers such as Costco, Goodlife Fitness, Canadian Tire, Shopper's Drug Mart, and many more. There are a variety of playgrounds and park spaces in Nolan Hill for outdoor fun enjoyment. Moments away, residents can enter the Symons Valley Ranch Market and Farm Store. There are over 40 vendors and family-friendly booths to create a treasure in the north end of Calgary.
Photo: Nolan Hill United

See below the Houses for Sale in Nolan Hill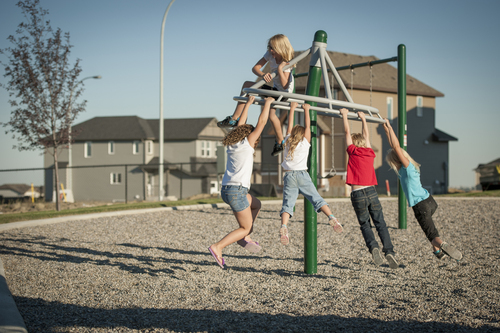 Photo: Nolan Hill United
Travelling
To get to Nolan Hill, the best way is to take Sarcee Trail or Shaganappi Trail North from Stoney Trial. The Nolan Hill signs will guide you along the way. Alternatively, you can take Symons Valley Road North to 144th avenue and turn left. You will pass Sage Hill before reaching Nolan Hill. This community is located at the top of the hillside.
Showhomes are available for viewing in this area with a mixture of laned starter home to the move-up single-family homes with attached garages. This community features homes from Calgary's top builders such as Shane Homes, Sterling Homes, Homes by Avi, Trico Homes, Morrison Homes, and Market Street Homes by Baywest. These structures allow a wide variety of floor plans to fit your lifestyle and needs. Additionally, a variety of townhomes are now available from Jayman Modus and Avi Urban.
This community holds incredible potential with its energetic builders and enthusiastic residents. As nature and occupants fill this community with life and prosperity, Nolan Hill will become an inspiring place to grow and experience new things. It can be the place you not only call home, but a place that speaks to your heart and your values.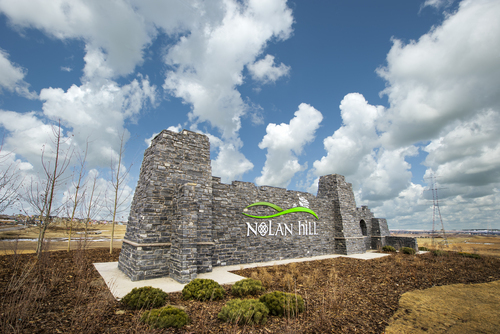 Photo: Nolan Hill United