Photo: New Brighton Connect
Homes for Sale in New Brighton, Calgary
New Brighton is the perfect community for people who constantly move about. With the beautiful scenic views and open green spaces, this community facilities great outdoor activity. There is a 20-acre central park and a 12-acre New Brighton pond for your viewing enjoyment.
This desirable community in the Southeast of Calgary offers residents a variety of recreational activities and a mixture of home types. When you drive, walk, or bike around this area, you really feel the connectivity formed in this gorgeous development. Carma developments is the proud creator of New Brighton and carefully planned wide green spaces and parklands to balance the community's emphasis on city technology. The major roadways incorporated make commuting quick and convenient.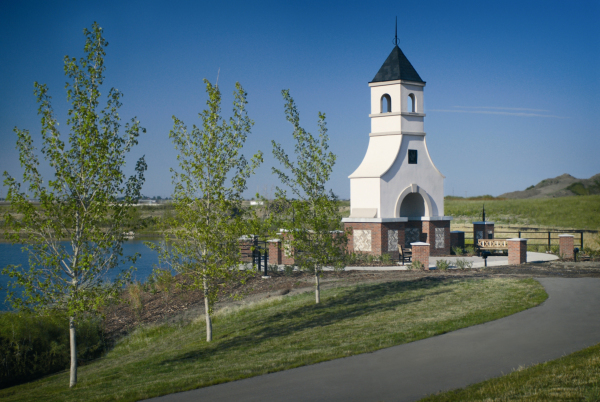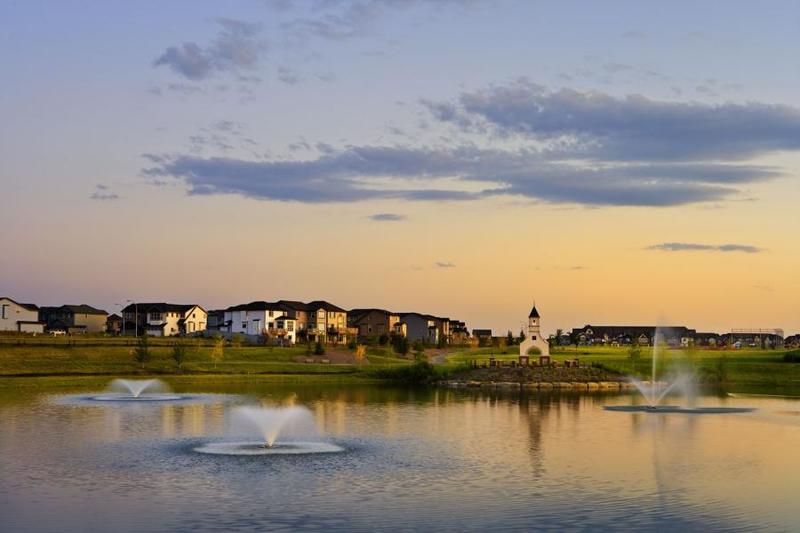 Photo: Cedarglen Homes
See below the Houses for Sale in New Brighton
Location Amenities
The New Brighton Club is the recreational facility and includes a water park, tennis facilities, hockey rink, and studio space. The Club has a variety of great programs and activities. With 6,500 sq. ft. of opportunistic space, there are endless encounters of network and community building. Around the community space there are plenty of paths to enjoy a number of activities. The charming bell tower overlooking the community lake is simply another detail that Carma developments incorporated into their masterful plan.
Just moments further you can uncover many daily conveniences with 130th avenue shopping centre. There is absolutely everything you need in this area with big box outlets, grocers, restaurants, and smaller specialty shops. McKenzie Towne's High Street is the neighboring spot where you can find trendy stops and additional daily conveniences. As this community grows bigger, you will see more schools being built and additional transportation routes created.
Since New Brighten is located just east of Deerfoot Trail and slightly past 130th avenue, it offers easy and efficient access to downtown. Highway 22x or Stoney Trail allows for easy reach to Kananaskis Country and the Rocky Mountains. If you travel only a few kilometers south, you have access to the newly built South Health Campus and Seton Boulevard's major shopping area.

Photo: New Brighton Connect
Nests for every taste
New Brighton is a wonderfully eclectic neighborhood when it comes to home styles. This community is made up of a mix of single-family and multi-family homes in varying styles. The builders in New Brighten offer a variety of home plans for almost any taste, lifestyle, and budget.
This newer developed community offers a wide variety of models such as 2-storey homes, split levels, duplexes, townhouses, and condominiums. Depending on the builder, you have great choice in specifications and overall style. You can truly depend on New Brighton to be a satisfying community that reaches deep into family roots and into connected hearts.