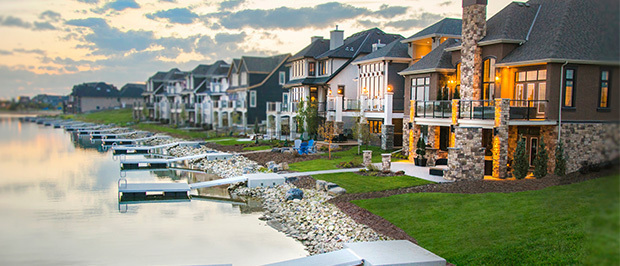 Photo: Mahogany Living
Homes for Sale in Mahogany, Calgary
Mahogany is uprising quickly as Calgary's best lake community. In the area that is vibrant and growing, there are natural treasures being discovered like no other. There are numerous shops, restaurants, parks, wetlands, and public open spaces that surround Calgary's largest freshwater lake. This experiential escape turns neighbors into friends and grows families into generations. Calgary's premier new southeast community is being named as Mahogany for many great reasons. The community was designed with a clear vision to introduce a new standard for well-rounded homeowners who expect more from their home and lifestyle. This urban living is at its finest thanks to the creation by Hopewell.
An abundance of amenities and attractions are within an easy driving distance. Within walking distance of Mahogany, the South Healthcare Campus is Alberta's largest and newest health facility. It offers a comprehensive range of 24-hour care, fitness, and wellness services, plus diverse employment opportunities. Movie theatres keep the family entertained and Spruce Meadows creates a sense of enjoyment for the whole family.
There are numerous national retailers, big-box outlets, and specialty shops to suit any type of shopper's needs. If you're more into outdoor adventure, Fish Creek Provincial Park is only 10 minutes away. It offers more than 3,300 acres of natural beauty and 80 kilometers of pathways. Golf courses abundantly surround the community boasting five renowned courses within 15 minutes travel.
Photo: Mahogany Living
See below the Houses for Sale in Mahogany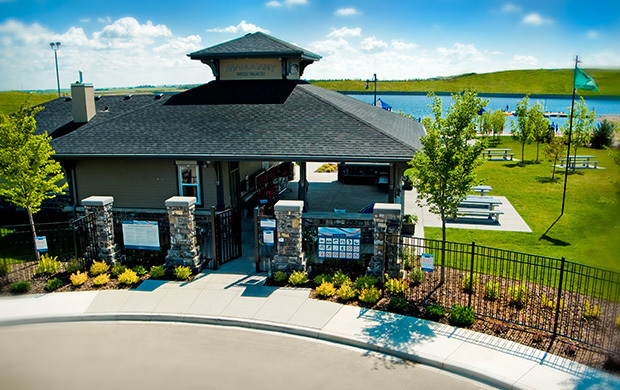 Photo: NewHomeLivingOnline
The two private beaches overlooking Mahogany Lake cannot be forgotten. There is plenty of room for family enjoyment and beach sports, or rather some days you simply may want to stretch out and enjoy the beautiful sun on the waterside. Mahogany's West Beach offers picnic tables, a playground, beach volleyball, and basketball courts. The dock and day complex complete the daytime facilities including washrooms and change rooms. For the evening, a fire pit located at Mahogany's West Beach site offers a magical end to a great day.
The larger central beach site offers all of the West Beach amenities plus a fishing pier, non-motorized sports marina, Splash Park, fitness equipment, sports courts, BBQ pits, hockey rink, and the Grand Mahogany Beach Club. The 22,000 sq. ft. resident-only facility can host a wide range of activities. The club can host educational and recreational programs. Meetings and private functions can be reserved and is a focus piece for the four-season lake community. It also includes a skate room, full-size gymnasium, shower facilities, and storage spaces.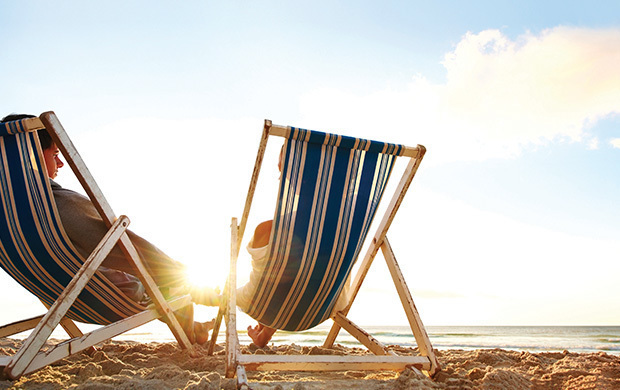 Photo: Mahogany Living
Exploring?
The Rotary/Mattamy Green way is a unique landscape of 138 kilometers of pathways around the city. It gives you the opportunity to enjoy some upbeat exercise or a laid back stroll all along the paths in Mahogany.
When commuting within the city, there are flexible routes that can add convenience to your everyday living. Deerfoot trail and Stoney Trail are equally accessible, which means one route can be chosen over the other depending on the day. If planning a trip to the Northern part of Calgary such as the International Airport, you can avoid traffic congestion with Stoney Trail. If you're planning to commute to work downtown, Deerfoot Trail or Macleod Trail can be chosen for a total time of just over 30 minutes in even heavier traffic conditions.
The Urban Village is the perfectly located for the commuters with a future LRT station in development. There are many opportunities for travel in this area. The highway access to mountain escapes is only a short and pleasant drive away. There are outdoor adventures, commercial spaces, and travel opportunities for everyone in Mahogany.