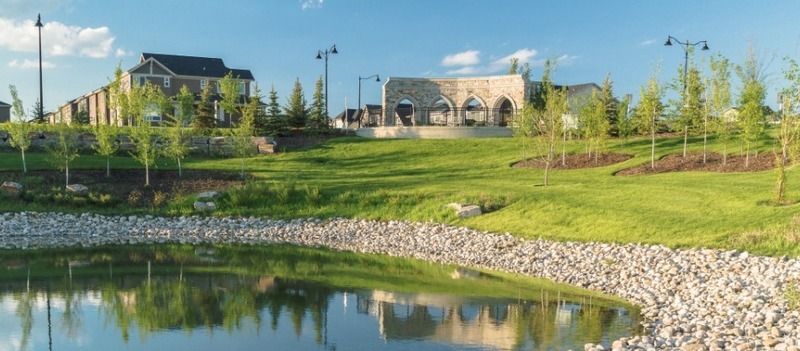 Photo: Legacy Life
Homes for Sale in Legacy, Calgary
One of Calgary's newest communities in the South and home to 1,100 acres of breathtaking land is Legacy. The community is centered in a landscape of subtle slopes, mountain views, and remarkable valleys. Legacy is home to exceptional homes, remarkable architecture, and quiet streets that add a comforting feeling of stillness. The natural environmental reserve features over 300 acres of natural land that makes it easy to experience fresh air and outdoor adventure. Explore the forests, valleys, and creeks and enjoy the peace of mind knowing that this beauty will be sustainable for the future to come. The vision of Legacy comes from over a decade of thoughtful planning.
Over 15 km of interconnected walking paths and trails creates a network of health and wellness in the community of Legacy. The best part is that you never have to set foot on a road to access these trails. You can get an exclusive spot in South Calgary's community organic garden with the chance to grow fresh food for your family. The community garden will be free for residents and eventually will be managed by the community association. The garden will be protected by chain link fencing, and will soon be constructed within the community lands.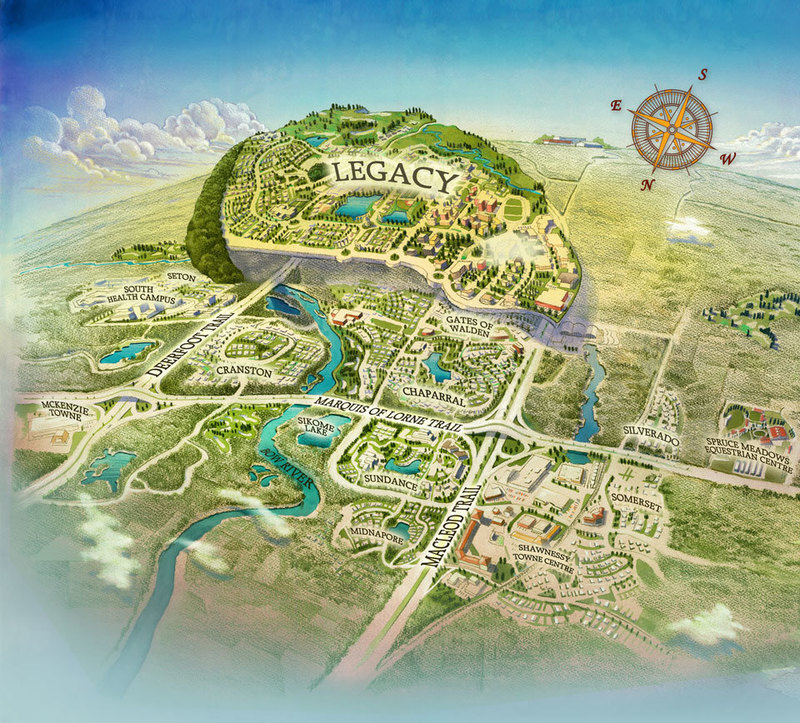 Photo: Legacy Life
See below the Houses for Sale in Legacy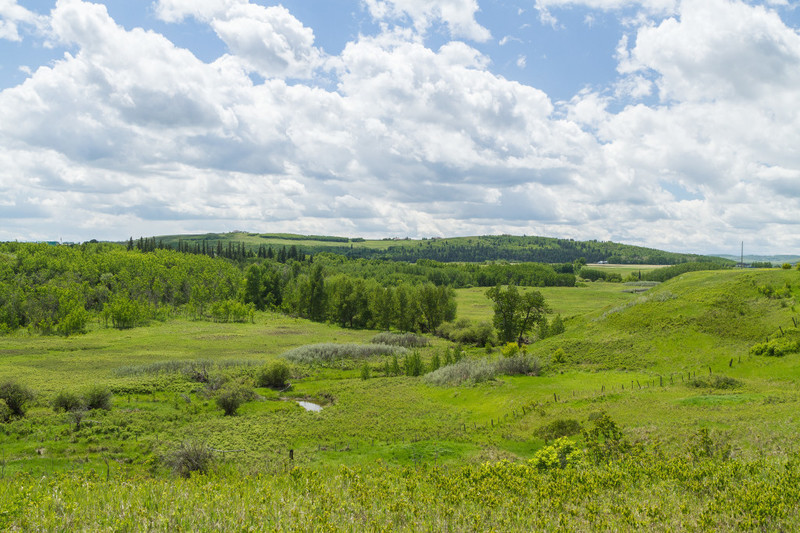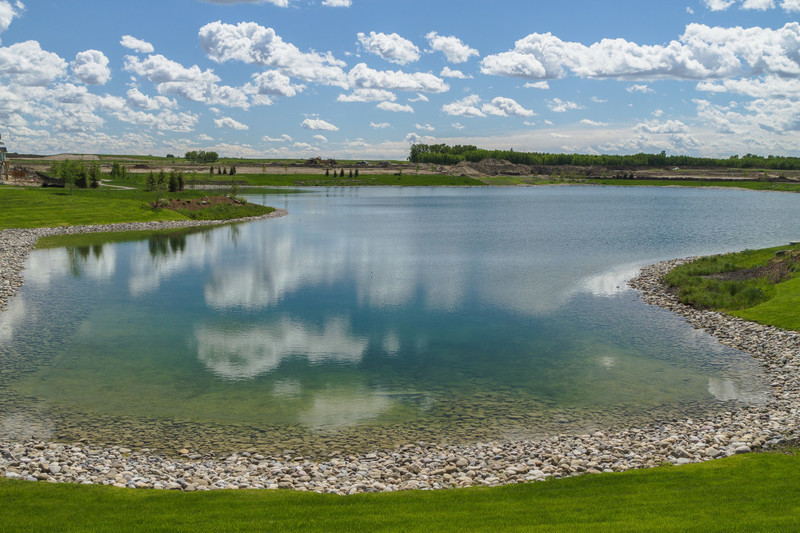 Photo: Legacy Life
Legacy community has state-of-the-art health centers, great restaurants, golf courses, and athletic facilities. The upcoming commercial center will be an 800,000 sq. ft. area 2/3 the size of the Shawnessy Towne Centre. It will feature a variety of retail and commercial spaces. A walking high street atmosphere will accompany the big box retailers to the smaller shops. The anticipated build will be performed within the next 3-5 years. Upon the final build out, the community will have 4 schools, recreational amenities, 3 ponds, 300 acres of the protected environmental reserve, a 40-acre forest, and 15 km of interconnected walking trails.
As South Calgary's newest community comes to life, we can experience the magic that surrounds this area. Whether you like strolling along the paths and around the community lake, or to travel towards the rolling foothills, you will find a place that suits your curiosity and enjoyment. Legacy will have numerous paved walkways stretching from the SE corner to the NW corner of the community. Kananaskis Country and The Rocky Mountains are only a short drive away.
The timeless living that is part of Legacy is staying true to its identity. This community chose to designate potential commercial land into an environmental reserve instead. WestCreek has coordinated the reserve so that all residents have the ability to access the ravine through selected stations along the escarpment. This allows for community engagement and beautiful land to be preserved for generations to come. Legacy is a true leader in sustainable community building for the whole family.

​
Photo: Excel Homes