Photo: Homesinkincora
Homes for Sale in Kincora, Calgary
Kincora is a community located in the Northwest section of Calgary, as part of the five communities within the Symons Valley area. Kincora has a Celtic origin as the creation of the community derives from the story of Brian Boru, a legendary High King in Ireland. Some of the features that make this community a part of the Celtic charm include the stone entry wall, lantern streetlights, and luscious rolling hills. You can enjoy this peaceful environment with the many pathways for walking, biking, and family strolls. The whole family is encouraged to utilize the beautiful 120 acres of park and the Environmental Reserve. There is a storm water pond, playgrounds, golf courses, and a gazebo that brings joy to many residents here.
Being located near the north edge of the city, Kincora is bounded by the Sherwood community across Shaganappi Trail. You have access to the Calgary Transit Route 420, which brings you all the way to the downtown core. Stoney Trail is a convenience access point for citywide travel by vehicle. As well, Kincora is settled around the Simons Valley Rd, which is north to Country Hills Boulevard and west of Beddington Trail. All these major routes can bring you to Deerfoot Trail and easily to the Calgary International Airport.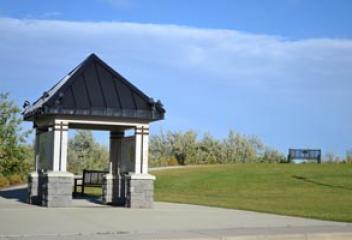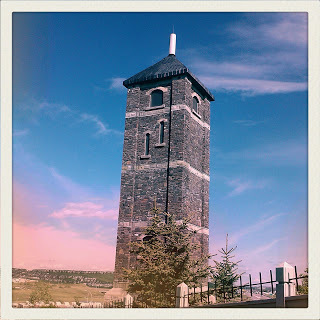 Photo: Todayscalgaryhomes/Calgarydailyphoto.blogspot/Avenuecalgary


See below the Houses for Sale in Kincora

Featured Amenities
Schools can be a vital part of your decision to choosing a neighbourhood. Kincora proudly and continuously develops schools inside the community for the brighter future. There are several public and catholic schools around the community already. On the weekends, the fun doesn't stop with recreational opportunities for the whole family. The Environmental Reserve is the perfect spot for outdoor enjoyment with the 5 km of trails within the community. If you decide to venture a little further south, you have access to the 80-acre Nose Hill Park for dog walking and inner-city rolling hills hiking. To continue the outdoor treasures, you have access to an abundance of golf courses in this area. Such courses include The Hamptons, Country Hills, Fox Hollow, and Harvest Hills Golf Course.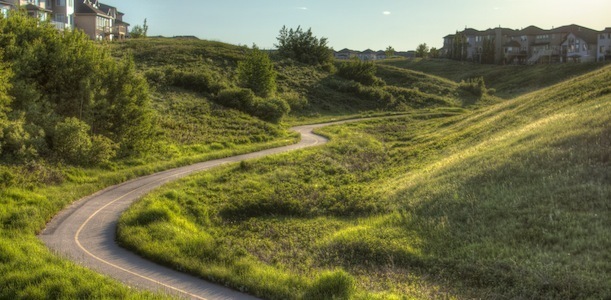 Photo: Homesinkincora
Kincora is in reach of shopping amenities with a local complex next door called Creekside Shopping Centre. This complex is on the other side of Symons Valley Road, next to the Evanston Community. It contains big box stores and speciality products for all your day-to-day and special occasion needs. Within minutes of travel you also have access to the Beddington Towne Centre, Country Hills Blvd Shopping Centre, Beacon Hill Shopping Centre, and much more. Additionally, Kincora has plenty of access points to medical services, religious services, and recreational facilities such as Cardel Place. You will not be limited to city amenities or the natural outdoor beauty in Kincora.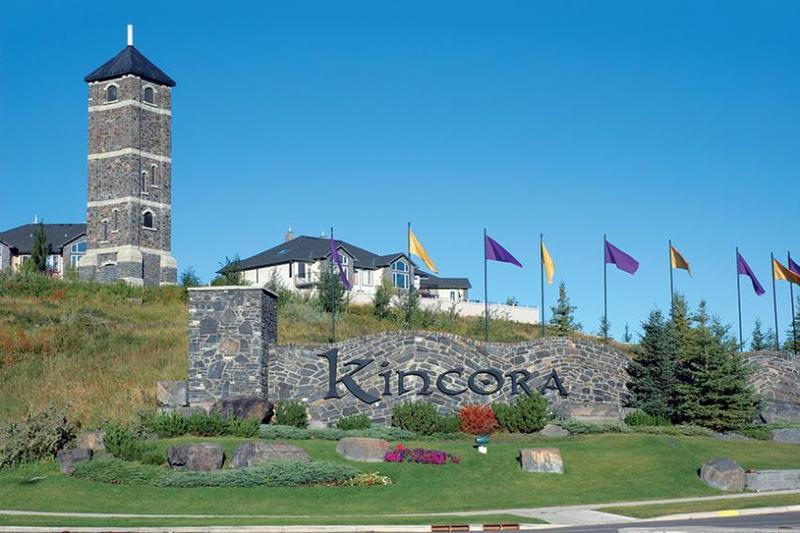 Photo: Condolivingonline