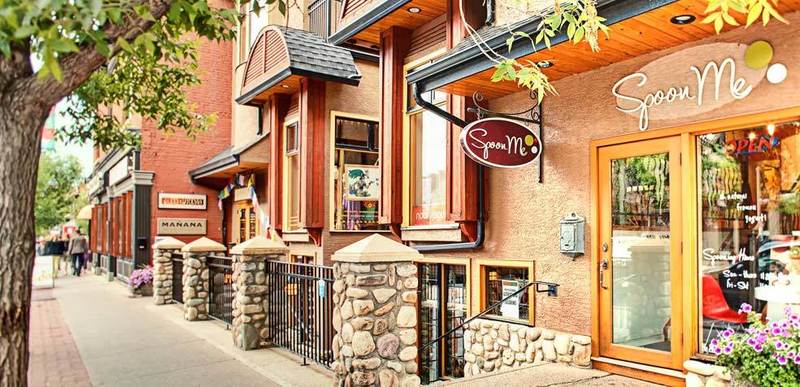 Photo: Pixel Condos
Homes for Sale in Kensington, Calgary
The three neighbourhoods that connect to one another are Hillhurst, West Hillhurst and Sunnyside. These three communities are commonly referred to being a part of the iconic Kensington that many visit to enjoy simple and extravagant pleasures. Hillhurst's boundaries of the community are 8th avenue north and 16th avenue north, 10th street west, the Bow River to the south, and 18th street to the west. Hillhurst is the area where most of the popular Kensington Business Revitalization Zone (BRZ) resides. The BRZ is the entity that thrives Kensington's amenities and brings cuisine and culture locally and internationally. Kensington has been known as the residential revival spot where local Calgary builders are starting to invest in new infills.
Some builder projects include: Kensington by Bucci, St Johns by Streetside, and LIDO by Batistella. This will add 20,000 sq ft. of new street level retail and 240 new residential condo-style homes. Hillhurst and Sunnyside are the two communities that encompass this wonderful urban spot. As we look further west, that is when we come across West Hillhurst. This community lies within the inner suburbs of Calgary and is split by Crowchild Trial. Since Hillhurst and Sunnyside were one of the oldest communities built in Calgary, West Hillhurst was the split that developed later.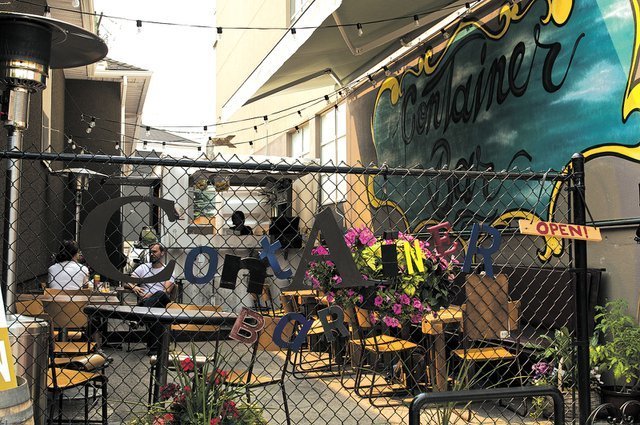 Photo: ffwd weekly

See below the Houses for Sale in Kensington
Live Where You Enjoy it All
Hillhurst is the community that encompasses the largest area of Kensington urban zone. There are endless amounts of excitement in this mature yet lively neighbourhood. Some would say, "Where do we begin!" Depending on the palette you have, there are food places for everyone. Some examples of smaller food spots include Japanese Noodles, Sushi, Shwarma, Poutinery, Italian Subs, and organic local food from local coffee and tea spots. If you prefer a sit down full service restaurant, there are numerous local pubs and fine eateries.
The luxury restaurants that are worldly renowned are also here in Kensington. For dessert, you are within walking distance of a chocolatier, cupcake bakery, candy stores, and frozen yogurt. To finish off the evening with a fine wine, you can stop at the wine market for high quality treasures, and conveniently next door there is a cheese shop for the full experience.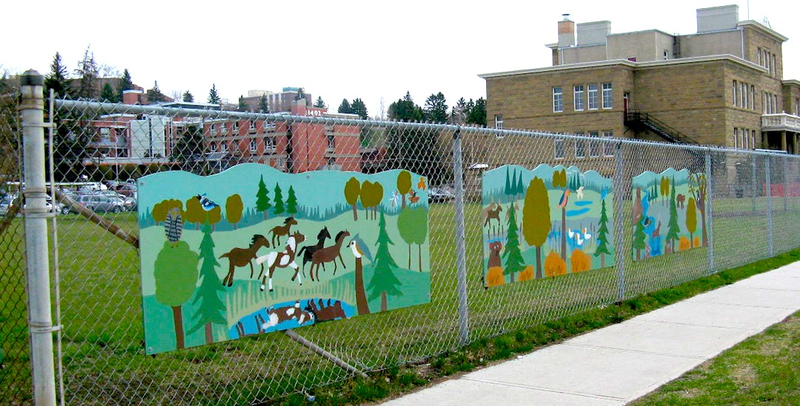 Photo: Mural Act
Hillhurst has other essential amenities such as numerous gym facilities, tennis courts, specialized sports shops, and yoga or spin studios. There is just about everything you need in this area with grocery stores, schools, and pathways all around. West Hillhurst is the neighbourhood that continues the residential area onwards and incorporates even more community facilities for family use. An outdoor community pool, schools, and churches create the lively and inviting neighbourhood that many have come to know.
Sunnyside completes the Kensington urban zone with the transportation routes and a local organic grocer. Sunnyside LRT station brings convenience to travellers where Kensington is known as the best neighbourhood to explore on foot. The local Kensington Plaza Theatre is the place for alternative movies or events, and the Kensington farmer's market offers local treats. Whether you enjoy occasional strolls along the Bow River, a quick bite to eat, some local organic pressed juice, or a unique fine dining experience, you will not be disappointed in what Kensington has to offer.
Photo: Farmersmarket Hillhurst/Sunnyside