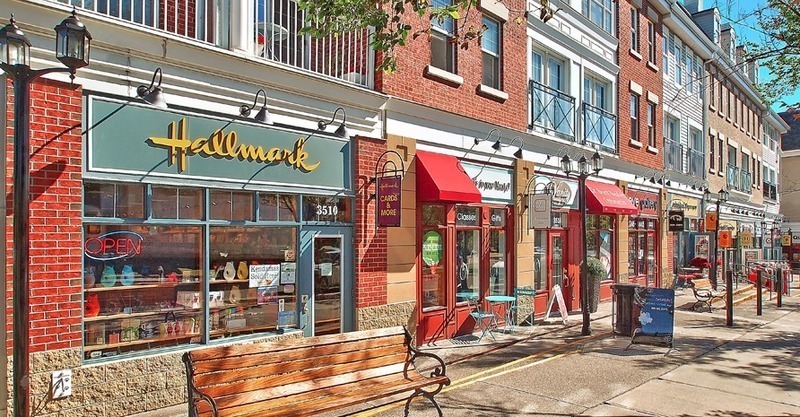 Photo: Francesdare
New Homes for Sale in Garrison Woods, Calgary
Garrison Woods is a community that has a detailed history in the Marda Loop Business Revitalization Zone. When the military moved the Canadian Forces Base in 1998, more than 450 acres of land was left vacant. It was then split into three sections and Garrison Woods emerged from the east side of the section (across Crowchild trail). The community has quickly developed to be characterized by diversity. The mixed-use and mixed-scale area contains many housing types, even refurbished military housing.
It was intended to echo a 1920's pedestrian inspired community. The suburban development has been incredibly successful due to the developer's ability to incorporate quality public spaces in the higher density community. Garrison Woods has a full-service grocery store, general special occasion shops, eateries, bakeries, cafes, ice cream shops, wine and spirits, salons, fitness facilities, spa facilities, and even a video store. Since the location is incredibly convenient, you have the choice to utilize the downtown core amenities, Westhills amenities, or the Chinook luxury shopping experience.
There is a wide variety of choice when it comes to schools for families. You have access to public, private, religious, and bilingual grade schools for adolescents. For post secondary, these communities are both within reasonable reach of every Calgary institution. For example, SAIT is only 15 minutes away and Mount Royal College is within walking distance. You can certainly see that Garrison Woods is the type of community for all ages and all types of families. There is a perfect balance of culture, diversity, commercial spaces, and family enjoyment in this area.
Photo: Remax
See below New Houses for Sale in Garrison Woods