Condo Project Albert Park Station

Albert Park Station is a brand new condominium complex in Forest Lawn/Forest Heights. This neighbourhood covers the north and southeast quadrant of Calgary and comprises of the entire current Forest Lawn neighbourhood as well as portions of Southview and Albert Park/Radisson Heights. With an area redevelopment plan in place, this neighbourhood has a bright future.
Forest Lawn has at times suffered from a "wrong side of the tracks" reputation, but Karim-McSwiney and many of the neighbourhood's residents are working to change that. Long-term plans for International Avenue include moving future buildings up to the street and pushing parking behind to create a tree-lined boulevard lined with interesting ethnic shops and restaurants. The goal is to make the street more pedestrian-friendly and open it up for eventual LRT service.
Karim-McSwiney said the International Avenue BRZ is also focused on environmental sustainability. On Sunday, the old Vagabond Trailer Court site was busy with food trucks and puppet shows, as well as interactive exhibits about local food, sustainable transportation, and renewable energy.
"We think there's a perception that growing green is something only upper-middle-income people can do, that it's not really accessible to everybody. So we're very excited about doing some community building and reaching out to new audiences around the city," she said.
Labinowicz said the ongoing revitalization of 17th Avenue S.E. should make more people view Forest Lawn the way he does: as a great place to call home.
"It's time for a facelift. We just need to make it more accessible and renewed," he said. "We're not far from the city centre. It's a place I think a lot of people should be looking to move to."

Project Page
Condo Project Albert Park Station

Condo Neighbourhood
Forest Lawn/Forest Heights

Nearby Neighbourhoods
Forest Heights
Erin Woods
Marlborough
Penbrooke Meadows
Dover
Southview
Alber Park/Radison Heights

Walk Score
Forest Lawn is the 55th most walkable neighborhood in Calgary with 7,161 residents.
Forest Lawn has some public transportation.

Amenities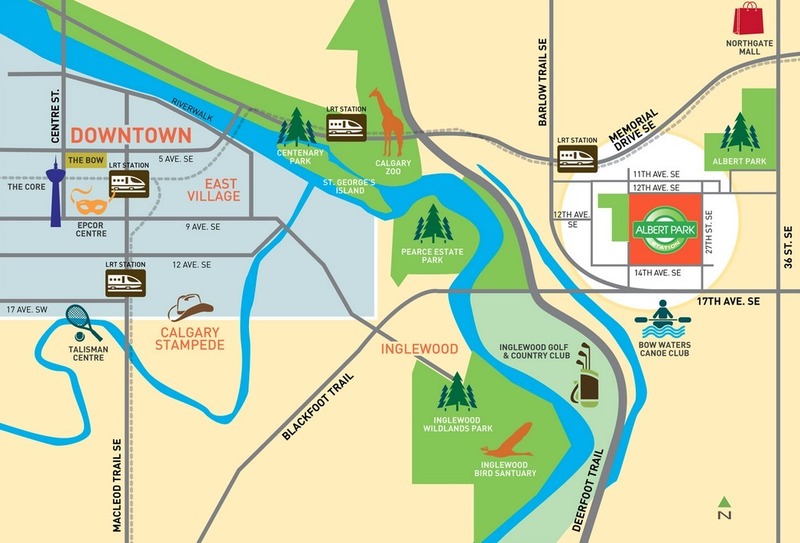 Photo: Albertparkstation (Carlisle Group)
Progress Photos