Photo: Baywest Homes
Homes for Sale in Cranston, Calgary
Cranston is the community situated between the Bow River and Fish Creek Park. A rare and natural escape within the city makes this community home of one of the largest urban parks in North America. The hideaway surroundings of calm and tranquility are infused with nature, bringing peaceful living for the whole family. Get a chance to experience the abundance of beautiful scenery while only being minutes away from commercial amenities in Southeast Calgary.
Named after the family that originally homesteaded these lands, Cranston has been developed with family values in mind. This neighborhood takes all the wonderful opportunities of community living with a surrounding natural landscape. The community has set out to preserve the timeless beauty of its natural environment with the French Country and Tudor styles selected with the homes.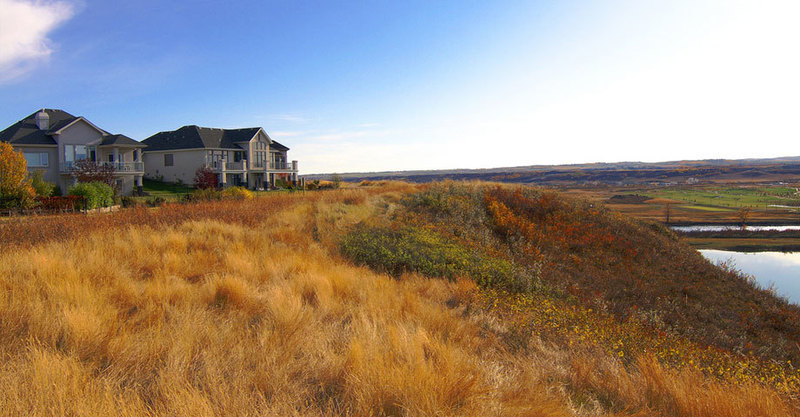 Photo: Great-News
See below the Houses for Sale in Cranston
Treasures in Cranston
The Cranston market and the Cranston Corner offer convenience for residents. They feature a local grocery store, gas station, restaurants, pubs, and coffee shops. There are two medical facilities located nearby which are called the Seton East Health Campus and Shawnessey's South Calgary Health Centre. This community also has direct access to Deerfoot Trail, Stoney Trail, 130th avenue shops, and Mackenzie Towne's High Street.
Furthering into community filled and culturally rich amenities, this area contains an abundance of golf courses just minutes away and over 30 acres of green space. Complimenting the natural setting, Cranston contains over 30 km of pathways. The Cranston Elementary School and multiple parks around make it an inviting place to live. Two new schools and a private resident's club have recently become open, making Cranston the place with everything right in your backyard.
Century Hall is the private resident's facility in Cranston that features a four-season 7-acre recreation park. A splash park can help you cool down or the tennis court can bring friends together for some activity. There's an outdoor hockey rink complete with Zambone for during the winter season.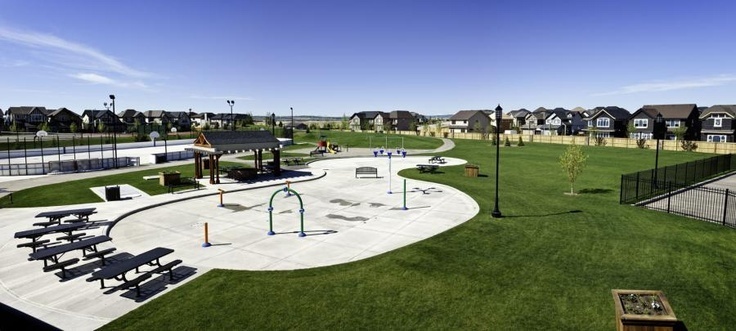 Photo: Pintrest
Time to Explore
The landscape surrounding Cranston gives a breathtaking look at the Rocky Mountains. The sneak away route to Kananaskis on highway 22X makes a day trip rewarding with just over an hour travel time. There are many other exciting locations to visit going west including Spruce Meadows, Priddis, Bragg Creek, and Millarville that are all within an hour travel. The outdoor adventures and beautiful sceneries are limitless.
When commuting within the city, there are flexible routes that can add convenience to your everyday living. Deerfoot trail and Stoney Trail are equally accessible, which means one route can be chosen over the other depending on the day. If planning a trip to the Northern part of Calgary such as the International Airport, you can avoid traffic congestion with Stoney Trail. If you're planning to commute to work downtown, Deerfoot Trail or Macleod Trail can be chosen for a total time of just over 30 minutes in even heavier traffic conditions. If you decide that the C-train is the best option, you are minutes away from the upcoming Seton train platform located across the Seton East Health Campus. There are many opportunities for travel in this area. There are outdoor adventures, commercial spaces, and travel opportunities for everyone here in Cranston.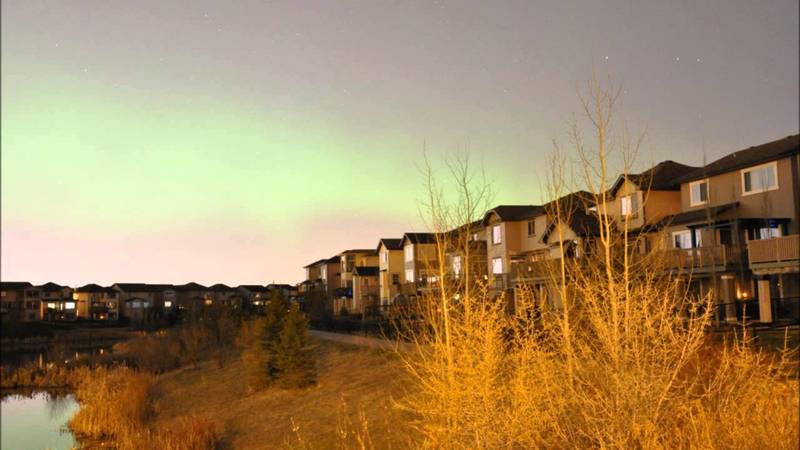 Photo: Youtube