Photo: Excel Homes
Homes for Sale in Copperfield, Calgary
Copperfield is located in one of Calgary's best selling Southeast areas. Exclusive amenities such as the 7-acre Wildflower Pond set this wonderful location apart from the rest. This naturally inspired new community will be sure to capture your heart, as the community confidently expresses.
The community is bursting with color from their carefully selected materials and masterful building techniques. Created by Hopewell, the residents in this area have been able to call this neighborhood a true home. Copperfield is designed with the concept of creativity and originality in mind. As an exciting conclusion from these efforts, the community has created a close-knit web of great people and even greater attitudes.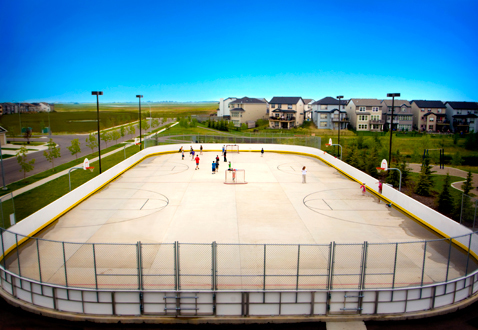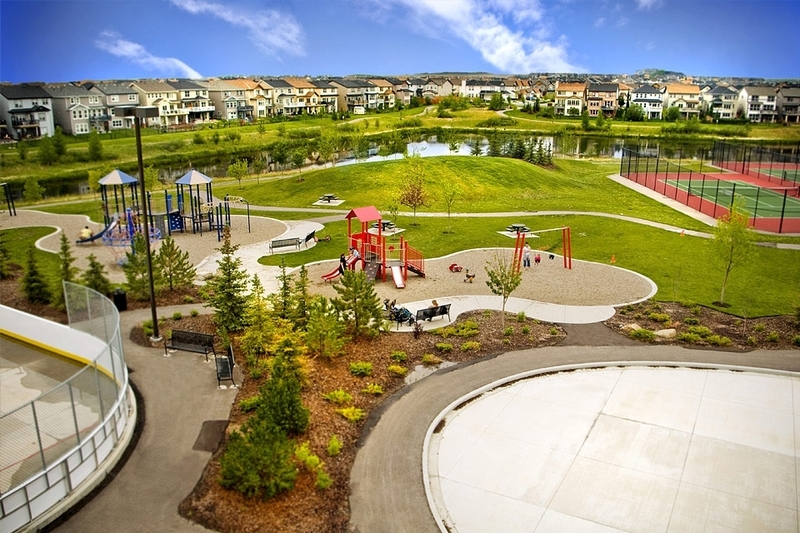 Photo: Excel Homes
See below the Houses for Sale in Copperfield
Location Amenities
Copperfield homeowners enjoy all the benefits with the MDLCA. This volunteer run organization is dedicated to creating a connected and colourful community. The community centre hosts a number of great events and programs each year. Some examples are: garden shows, community household clean ups, and various builder related charity events. The communal skating rink and tennis courts allows for year round enjoyment.
There are three scenic ponds to experience: Wildflower Pond, Stillwater Pond, and Copper Pond. It allows for treasured moments of nature, absorbing fresh air, and creating great memories. Spacious parks and play areas surround Copperfield, as well as numerous interconnected pathways. You can be assured that whichever neighborhood you choose, you'll find a unique playground or tot lot close by. There are two toboggan hills to complete the winter fun.
Three future schools and a neighborhood shopping centre are coming to Copperfield soon. The transportation around the city is a key differentiator for this great community. With exceptional access, you can use Stoney Trail for many of your city needs. This also known ring road is named for its decreased traffic activity and convenience. As well, there are many Calgary Transit bus routes between downtown Calgary and Copperfield community.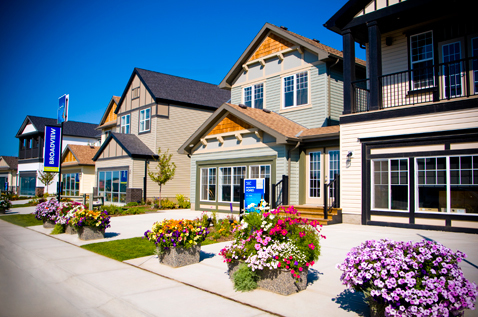 Photo: Sabal Homes
Affordable Style
Copperfield is home to innovative design from award-winning builders. There are opportunities ranging from fashionable condos, spacious townhomes, to family sized laned and front garage new homes. The builders are known for using designs that incorporate creativity and practicality.
Going further than just style, Copperfield does a great job in incorporating green practices. This community went into great detail to ensure that every measure was taken to integrate the environment. Building better, building smarter, and building sustainably is a motto that these builders strive for. Some examples include:
Low Water irrigation system
Moisture smart techniques
Energy efficient appliances
Local products and suppliers
Comprehensive recycling program
Environmentally preferable products
These and many more are just some of the great features that Copperfield homes have to offer.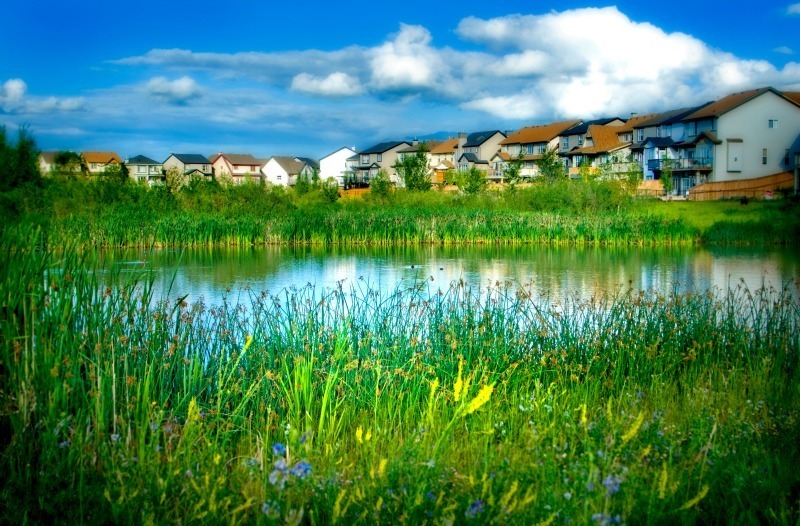 Photo: Copperfield