Photo: Kingsheights
New Homes for Sale in King's Heights, Airdrie
King's Heights is a community by Melcor Developments, located on the south eastern side of Airdrie. Only 10 minutes north of Calgary, this community truly offers it all for the whole family. On the south side of a beautiful pond, the stone and timber amphitheatre is an ideal spot to site and enjoy some peaceful reflection and appreciate the peaceful sounds and sights of your new neighbourhood.
Melcor is committed to building master planned communities where residents can live, work, play, and shop within. Kingsview Market is a great place to pick up your local groceries and a new public K-5 is being built in the neighbourhood. Within walking distance, residents can shop at stores like Home Hardware and Shoppers Drug Mart. Food vendors such as Mary Brown's, Little Ceasar's, and the Toad $ Turtle are also available to grab a bite or a pint! You can bike or go for a pleasant walk around the community's landscaped pond and fountain. There are two large reflection ponds situated in the central and southern portion of the community to provide a scenic view and a natural habitat for species in the area such as the waterfowl.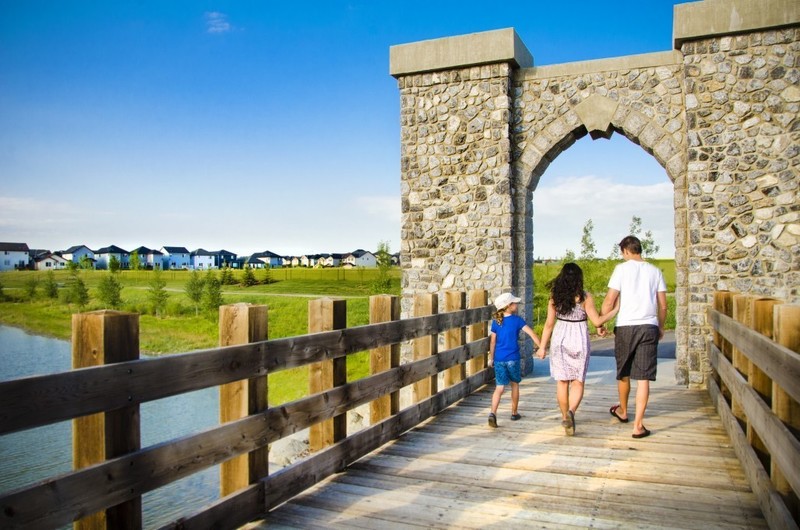 Photo: Stonekeep
See below New Houses for Sale in King's Heights

Photo: Stonekeep
The community is complemented with over five kilometres of numerous paved pathways. Playgrounds are plentiful in the community for kids to enjoy. Iron Horse Park, Airdrie Edge Gymnastics Club, Chinook Winds Regional Park, and a season spray park are just some of the amenities that residents can take advantage of in Airdrie. The Genesis Recreation Centre, Woodside Golf Club, and Cross Iron Mills are additionally some of the examples of amenities that are within easy reach.
There are quite a few Calgarians that choose Airdrie and escape the big-city traffic. King's Heights is a community designed to appeal to a wider demographic. The proximity to schools, shopping, recreational facilities, and parks make this a big reason as to why. Everyday, Airdrie gets bigger by popular demand by Calgarians. The town is 50,000 and growing, with each community having its own charm. The reasons vary, but most say they wish to expand their space while seeking a better quality of life. Do you want to raise a family? Start something new? It is all here in a place like King's Heights. You can even take advantage of lower taxes in Airdrie in comparison to many places in the province. It has been named one of Alberta's lowest property tax brackets, with no business tax. You can be sure that you'll be pleased with the community feel and nature enjoyment in King's Heights.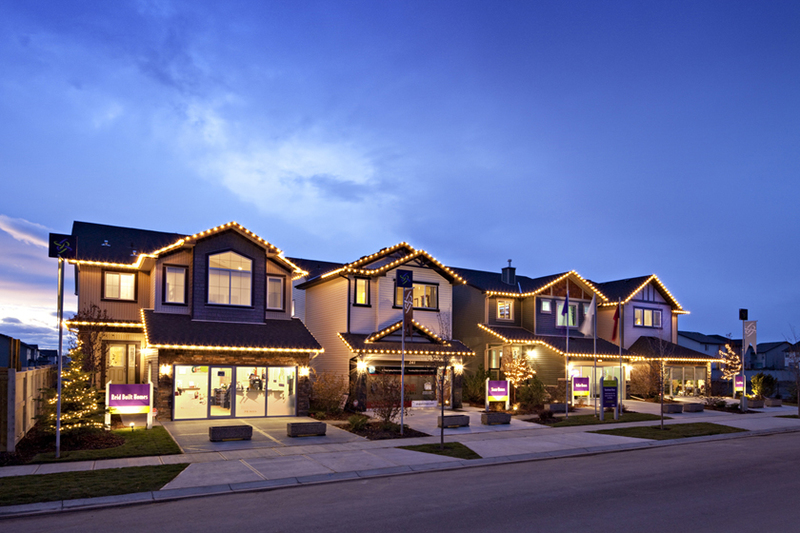 Photo: Loreckhomes