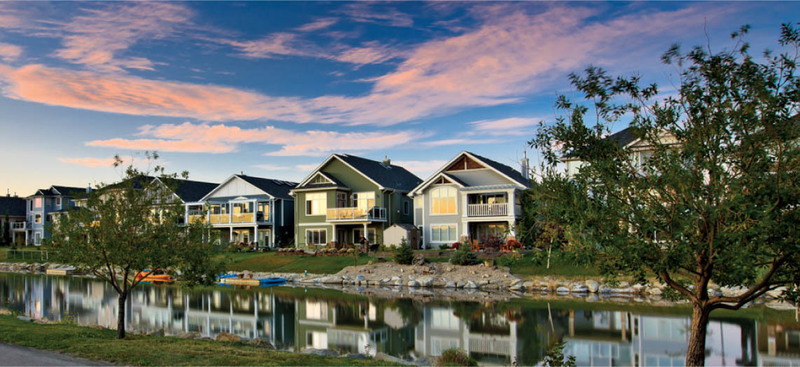 Photo: Canalslanding
Homes for Sale in Canal's Landing, Airdrie
Canal's Landing is a community nestled into the Airdrie countryside, under bright prairie skies and sunlight. This master planned area is developed by Genesis and prides craftsmanship, design, and quality in a more traditional setting. This area boasts large lots, plenty of recreational space, and an abundance of amenities to go around for all.
With a simple 25 min commute to Calgary's downtown core, Canal's Landing incorporates small town graces of Airdrie with all the services that allow you to do all your shopping and entertainment needs in town. Airdrie has done a phenomenal job in preserving its heritage but also opening to modern times and modern living. The greenspaces, paved walking trails, and canals are just some of the leisure-filled amenities worth mentioning in this incredible community.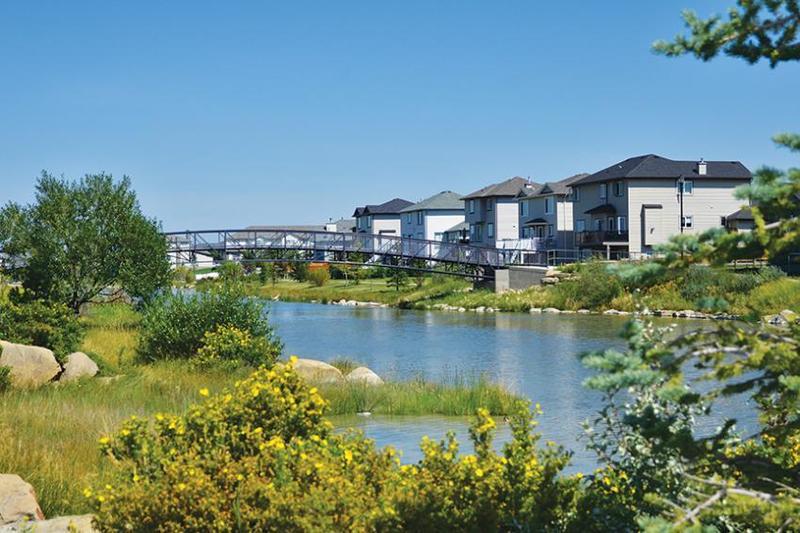 Photo: Newhomeliving
See below Homes for Sale in Canal's Landing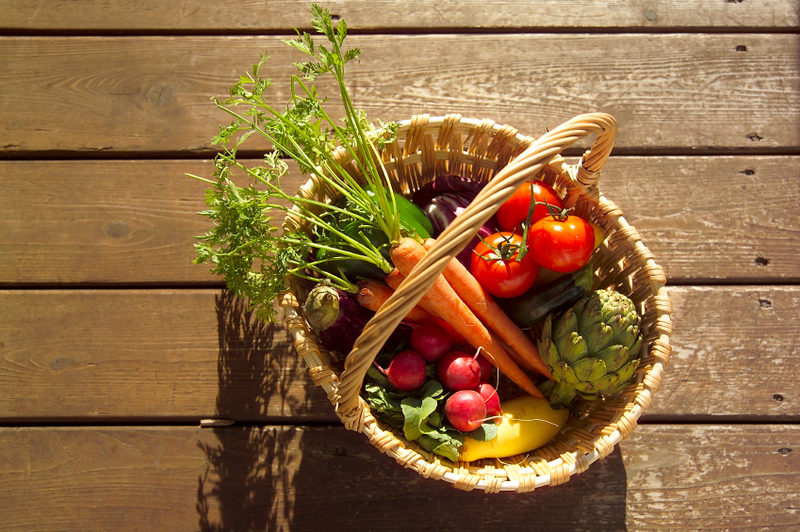 Photo: Canalslanding
Canal's Landing is a neighbourhood that is considerate to family values. Whether it is the need for space, design, or lifestyle travels times such as proximity to schools, shopping, and recreation. Being one of the fastest growing residential communities, there are many reasons why Canal's Landing is becoming family's number one choice.
Builders such as Reidbuilt Homes and Genesis Land are revealing the final phase of Canal's Landing. The west side of central Airdrie is only minutes from many schools, shopping centres, and the Woodside Golf Course. The walking paths, tot lot, and green spaces are something not to miss out on when choosing your ideal home location.
The community is successfully built along the winding canals that connect to the community of Bayside. Genesis Land Development Corporation has offered a slower, less hectic family lifestyle in Airdrie. Canal's Landing features semi-detached homes, single-family homes, and estate homes from builders such as Crystal Creek Homes, McKee Homes, Reidbuilt homes, and Genesis Builders Group. Some of the home designs feature Craftsman, Foursquare, and Ranch elevations. Details such a steep gable pitches, dormer windows, and large front verandas make this community a beautiful addition to the town.
The architecture is said to be a reminiscent of the western prairies, where the west meets urban times. Some of the lots of extremely wide, stretching up to 79 ft. Water-front property is available for the residents that want a peaceful body of water to wake up to everyday. The established green spaces and recreational amenities include six kilometres of pathways, bridges, and water features. There is a playground built in the community, a day care, and an elementary school. Whatever your needs are for the whole family, Canal's landing may have just what you're looking for.

Photo: Genesisland