NewHomeListingService (NHLS) will help you find ALL of the different types of new houses for sale in Mountain View County. Click through the properties you like and reach our directly to any builder if you'd like to learn more about a new home for sale.
Mountain View County is a municipal district in Division No. 6 in central Alberta. Located between Calgary and Red Deer, this area is known for its oil & gas, agriculture, forestry, and tourism as economic drivers. The cities that are a part of this division are known as Carstairs, Didsbury, Olds, and Sundre.
The county is a wonderful mix of vistas and the finest agricultural land. The community strives to maintain a rural lifestyle and heritage while finding ways to build a sustainable community for the future. On top of Alberta's busiest secondary highways, the Canadian Pacific Railway from Calgary to Edmonton runs through the middle of the municipality. This makes it an ideal place to have your business find success. Air traffic is also accessible to the Mountain View County from two local airports in Olds/Didsbury and Sundre. If you are an international traveller, you are only a half an hour away from the Calgary International Airport. (Photo: Cirrealty)
See below the Houses for Sale in Mountain View County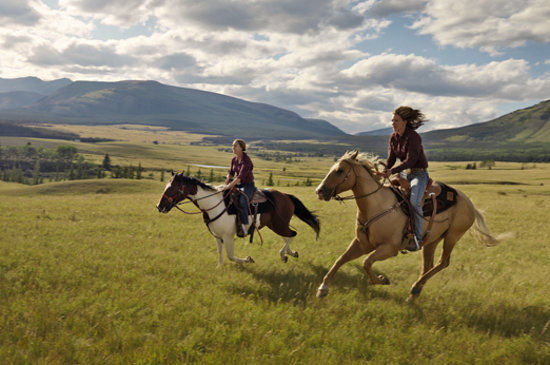 About the County
Carstairs – Carstairs is a town in central Alberta located 241 kilometres south of Edmonton. This town was named after a Carstairs town in Scotland. It began its function as a loading platform on the railway connecting Calgary to Edmonton.
Didsbury – The town is located approximately on the halfway point between Calgary and Red Deer. It is names after the township of Didsbury, which is now a suburban area of Manchester, England.
Olds - Olds is a town located 61 kilometers south of Red Deer and 90 Kilometres north of Calgary. It is located one road adjacent the Queen Elizabeth II Highway on Highway 2A. In 2008, Olds opened a big box retailer featuring names such as Wal-Mart and other major convenience stops. The town is home to Olds College, which is a facility that is highly known for agriculture and fashion.
Sundre – This town located in central Alberta, 130 km northwest from Calgary, is situated along the Cowboy Trail. Sundre takes its name from a town in Norway and the original home of the first post master Nels T. Hagen. He arrived in 1906 and the town incorporated in 1956.
The agriculture was the sought after commodity industry that first brought settlers to the municipality. The ample rainfall and fertile soils is a vital economic engine for this region for over a century from the homesteaders. Over 30 percent of the labour work force operate in this sector and have diversified into a global market. Additionally, Mountain View is fortunate with an abundance of natural resources for all kinds of sectors in business.