NewHomeListingService (NHLS) will help you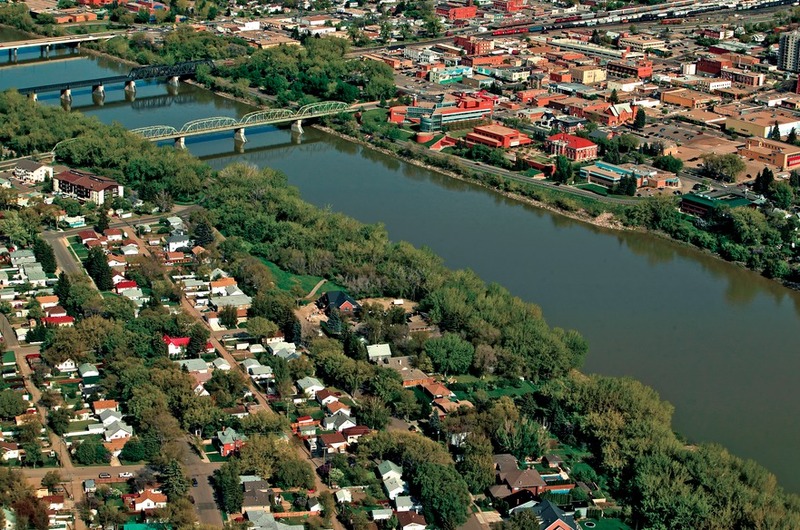 find ALL of the different types of new houses for sale in Medicine Hat. Click through the properties you like and reach our directly to any builder if you'd like to learn more about a new home for sale.
Medicine Hat is located within the South Saskatchewan River Valley region and accommodates wide open spaces and clear blue skies all year round. Medicine Hat is proud to say that they are one of the sunniest cities in Canada, with 2,512 hours of sunshine per year. An attractive year-round playground compliments the great weather. The city is rich in local history and unique attractions such as the 20-story high Saamis Teepee, the largest Teepee monument in the world. The Medicine Hat Clay Industries National District, a gaslight-themed downtown area with over 200 shops and services is sure to please visitors and residents.
You will discover over 100 parks and 90 kilometres of walking trails throughout the city, as well as seven golf courses. Almost all the major amenities that you would find in a big city are found in Medicine Hat, such as a Casino, shopping centres, and proficient city services. There are a variety of cuisine choices in this city such as the famous Alberta steakhouses, Thai, Japanese, Vietnamese, Asian Buffets, Mediterranean, Mexican, and many more. (Photo: City-Medicine-Hat)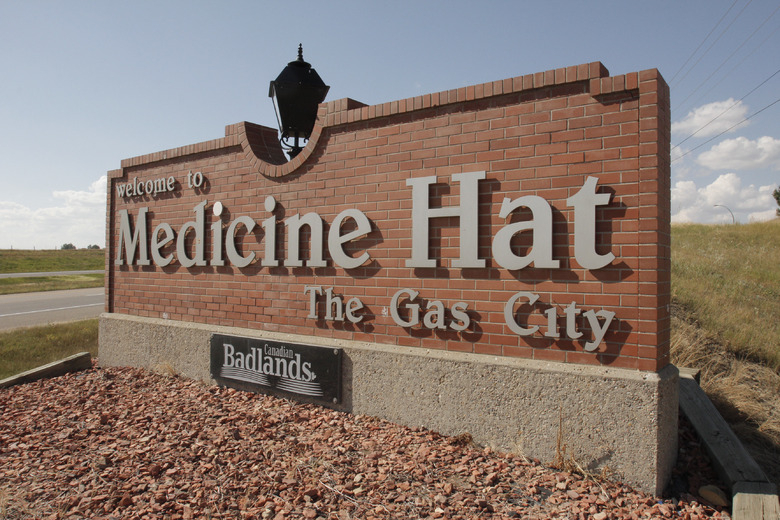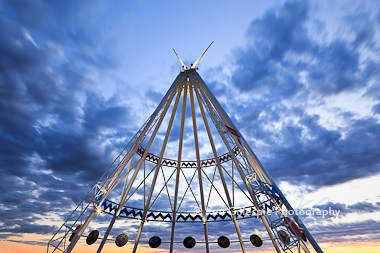 Fun and Featured in Medicine Hat
Local Events - The Spectrum Sunshine Festival, Medicine Hat JazzFest, Tongue on the Post Folk Festival, Sanfly Festival, and many more are occurring throughout the year.
Local Amenities - The Medicine Hate Speedway, Motorplex, Police Point Park, and the Family Leisure Centre creates fun and excitement for residents. There are also historic sites and attractions to visit such as the Historic Clay District and Historic Downtown.
Esplanade Arts & Heritage Centre - Is a state of the art centre in Medicine Hat. The Esplanade opened its doors in celebration of Alberta's centennial in 2005. It hosts a lively collection of artists and audiences, storytellers and story-lovers, from around the region and around the globe.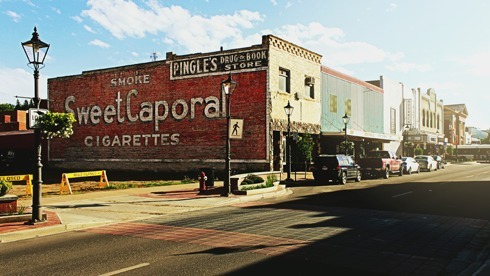 Southeast Alberta's Largest Mall - The well established regional shopping mall is located next to the TransCanada Highway. It features more than a 100 retail shops and services.
Dinosaur Provincial Park - This park allows you to step into another world. Medicine Hat is close to this area where many adventures await. Explore the badlands, camp under the stars, or engage in the fully authentic dinosaur dig! You'll be amazed by the unusual wildlife and brilliant landscapes, near Brooks, Alberta.
Cypress Hills Interprovincial Park - Located on the southeast corner of Alberta and southwest of Saskatchewan, you can enjoy activities such as biking, camping, equestrian, fishing, hiking, water activities, and winter adventures.
Writing-On-Stone Provincial Park - This park is where histories, stories, and adventure comes together as one experience. Located in the prairie grasslands of Southern Alberta, Writing-On-Stone is a preserved landscape. The Milk River Valley contains the largest concentration of First Nation rock carvings (petroglyphs) and rock paintings (pictographs) on the great plains of North America.