Photo: Windermeregcc
Homes for Sale in Windermere, Edmonton
Windermere is an area in the southwest region of Edmonton. There are five communities within this division: Ambleside, Langdale, Upper Windermere, Windermere North, and the Currents of Windermere. Windermere offers trendsetting showhomes and latest home styles such as single-family homes, duplexes, and condos. Being connected to Anthony Henday and Whitemud, transportation throughout is easy for residents.
These mixed-use neighbourhoods are well on their way to becoming Edmonton's most successful new communities. With integrations of residential, office, retail, and entertainment, these areas have been well planned to maintain the principles of neighbourhood design and diversity. Service centres such as Terwillegar and Riverbend include shops, schools, churches, and medical services. Windermere is considered the urbane centre of Edmonton's suburbs. All the new development provides residents with the amenities that they could ever want. A movie theatre, restaurants, boutiques, and big box stores provide the area with convenience without having to travel far in Edmonton. There are even recreational facilities that are only open to residents such as heated pools, tennis courts, and more!
Throughout the communities are interconnected walkways framed by landscaped trees and incorporating the natural surroundings. You can walk, jog, bike, or blade in these gorgeous escapes, right outside your doorstep. There are long term plans to include the development of sports fields and a school park site. Some of the communities in Windermere feature ponds that function as storm water management facilities. You can enjoy a variety of trees, shrubs, grasses, and aquatic plants. You can find everything for the whole family in the plentiful area of Windermere.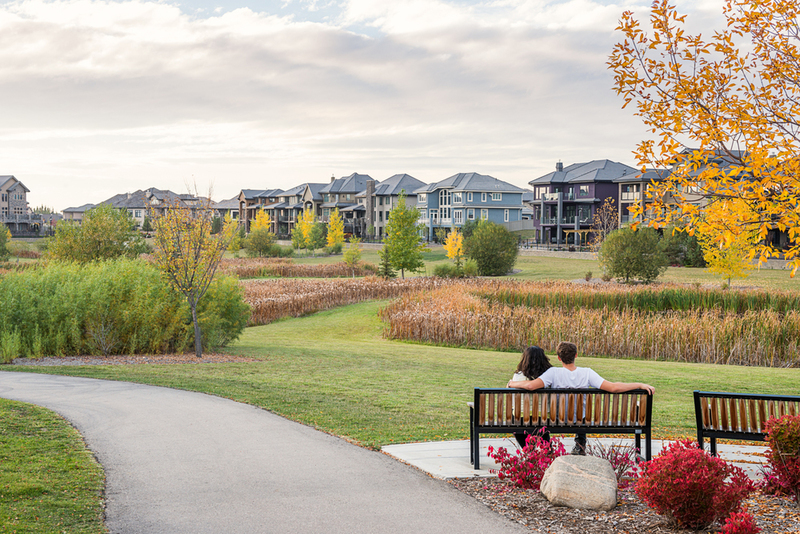 Photo: Christophebenard
See below New Houses for Sale in Windermere, Edmonton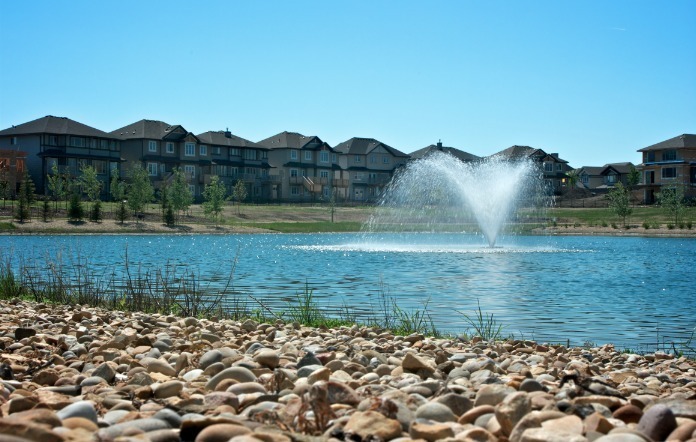 Photo: Amblesidewindermere
A community within Windermere called Ambleside has been known to become a master planned neighbourhood in Edmonton. This mixed-use comprehensive neighbourhood is integrating office, retail, and entertainment spaces into the residential area. It has been carefully planned by professionals to incorporate the principles of neighbourhood design without sacrificing diversity and opportunity.
The nature and parks throughout the community are walkways framed by trees and open fields to roam and play. More outdoor recreational sites will be built into this community in the future. As well, new schools are being introduced into the area such as the Ambleside K-9. If you are wondering about transit services, the Leger Transit Centre is now open and two Park n' Rides are planned for future development.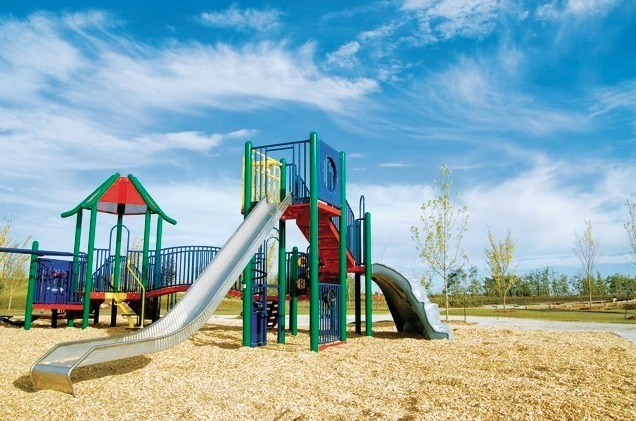 Photo: Amblesidewindermere