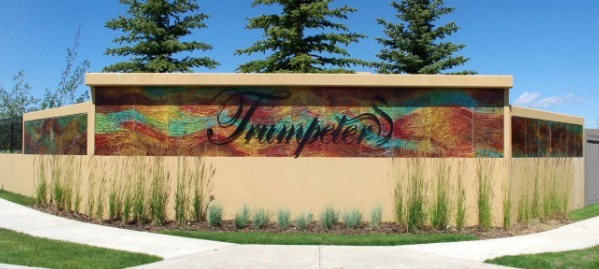 Photo: Showhomeparade
Homes for Sale in Trumpeter, Edmonton
Trumpeter is quietly located in the Big Lake area in the northwest region of Edmonton. The neighbourhood is located next to a future arterial road to the north, the North Saskatchewan River to the south, 199th street to the east, and Winterburn Road to the west. The majority of Trumpeter will be low to medium density housing, giving a primary residency to single family homes.
Trumpeter residents have easy access to all the city amenities, such as recreational facilities and shopping places galore. With a quick trip to the airport, only 20 minutes to downtown, and easy access to Fort Saskatchewan via Anthony Henday, your abilities are endless here! The city of St. Albert it also just a few minutes north on Anthony Henday, and offers tons of retail amenities, medical facilities, recreational opportunities, and cultural events to enjoy. You are truly connected with you decide to live in Trumpeter by Big Lake.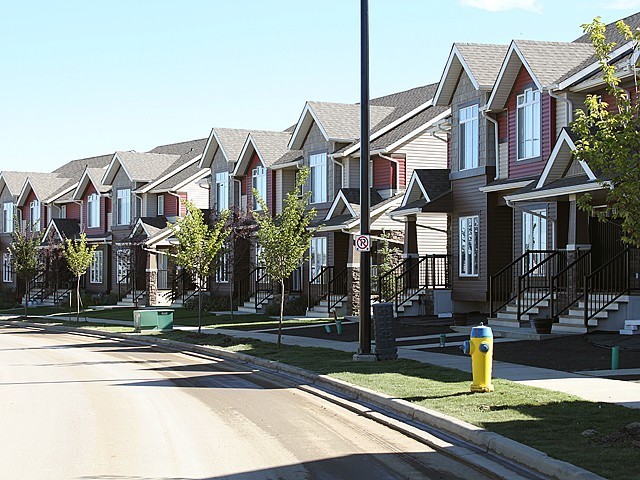 Photo: Yegishome
New Houses for Sale in Trumpeter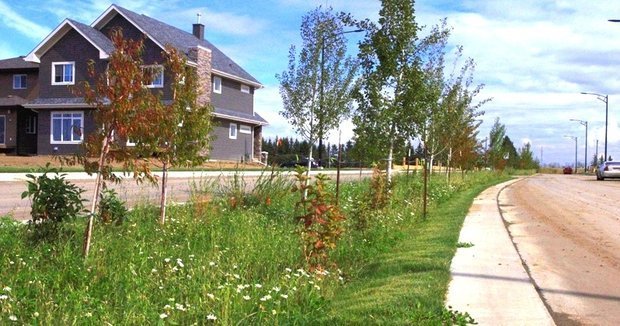 Photo: Edmontonjournal
Amenities Galore
Over 50 schools are located in the west Edmonton area, making it sensible for families. Other large facilities are places such as the University of Alberta Hospitals, Misericordia, and the Lois Hole Centennial Provincial Park that are located in the general area. Another large feature we cannot forget about it the wonderful West Edmonton Mall that is easily accessible for residents. Residents also have access to Kindsway Mall, Mayfield Common, Castle Downs Centre Mall, Terra Losa Shopping Centre, La Perie Shopping Centre, and St. Albert Centre.
United Communities has created a unique subdivision that ensured the developed areas work in harmony with the natural landscape. For example, Horseshoe Lake is situated along the southeast corner of Trumpeter and Big Lake and is highly appreciated by homeowners. United Communities recognized the importance of maintaining water reserves; therefore they have established a system of small wetlands that filter the storm-water from the neighbourhood before draining into Big Lake. This enhances water quality and provides a sustainable approach for residents to utilize. The process increases onsite water retention, allowing moisture to nourish the soil rather than drain away.
Preserving the Land
The community has also though about minimizing light pollution, therefore low-energy LED street lights have been implemented to effectively illuminate the area responsibly. The lights are less intrusive on the nesting birds, which makes our hearts warm to the idea of how considerate the developer is in the community. They continue further with things such as low impact techniques like developing with less impermeable surfaces and planting trees, bushes, and grasses native to the area. This creates a harmonious extension of the existing woodlands and provides a wonderful natural green space for residents and visitors to enjoy.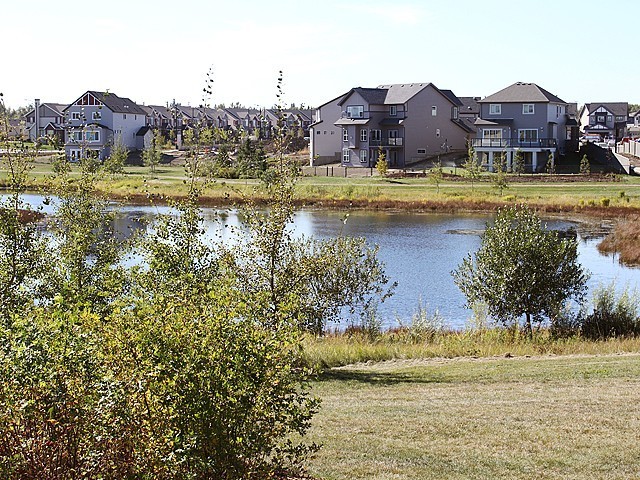 Photo: Yegishome