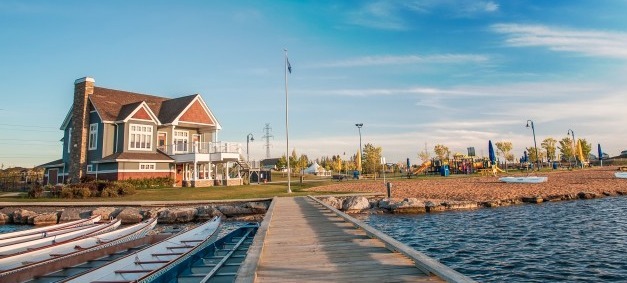 Photo: Yegishome
Homes for Sale in Summerside, Edmonton
Summerside is a community located in the southeast quadrant of Edmonton and is bordered by Ellerslie Road. The highlight of this community is the large man-made recreational lake on the west side. You can swim, boat, play in the sand, and purely enjoy the lake life in the comfort of your city! South Edmonton Common gives Summerside the ability to have local amenities at their fingertips; while enjoying the outdoor pleasures that the community has to offer.
Brookfield Residential has done a fantastic job in developing a master planned community for families of all kinds. The majority of homes are single family, but there are also townhouses and future low-rise apartments on the horizon. The architectural guidelines offer a distinctive look for all dwellings and keep the marine-resort feel. In fact, the name Summerside comes from a city on Prince Edward Island. At the centre of it all, the Lake Summer Beach Club is a multi-purpose clubhouse that has everything you could possibly need for a fun summers day. The community is Edmonton's first and only four-season recreational lake community. The 32-acre freshwater lake is wide open with gorgeous green spaces, many children's playgrounds, and an interconnected pathway system. You can find the young and young-at-heart here at Summerside.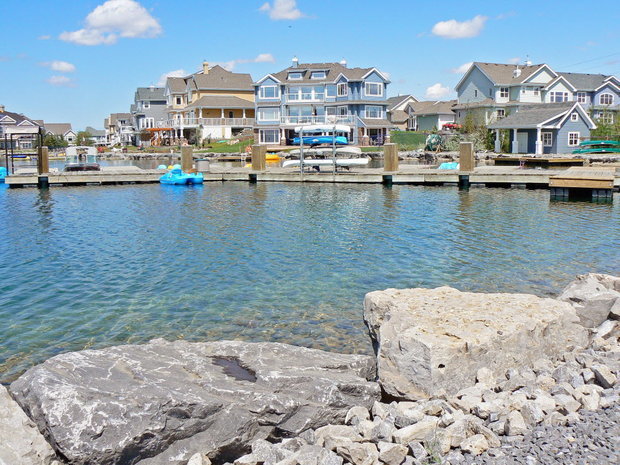 Photo: Blogs.edmontonjournal
See below Houses for Sale in Summerside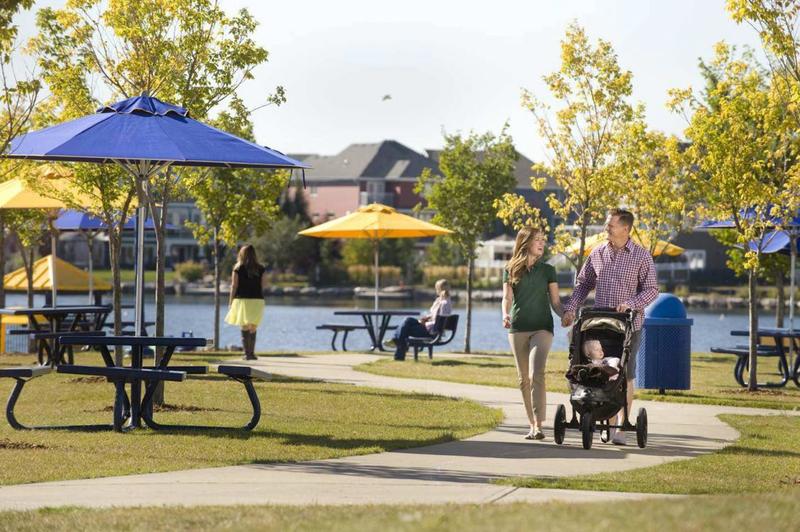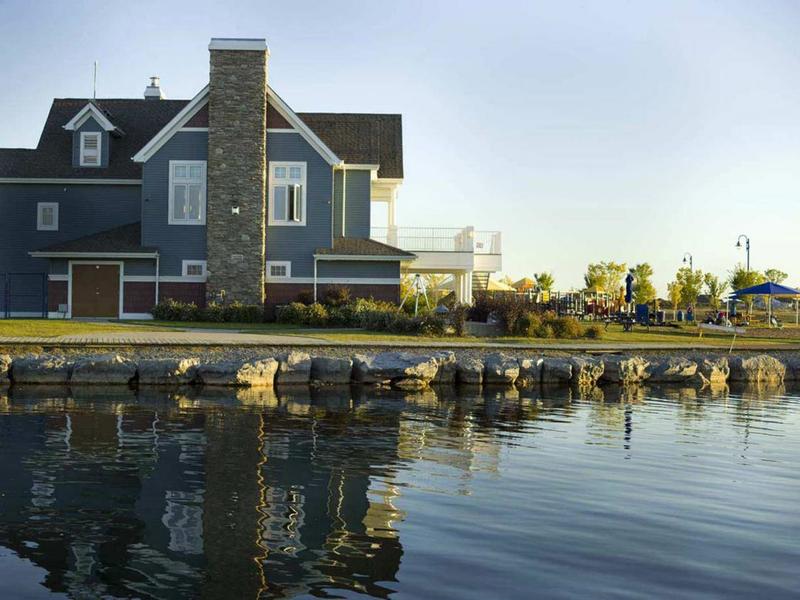 Photos: Pelhammasterbuilder

Year-round Enjoyment
If you decide to reside in Summerside, you should know that the fun doesn't stop in the wintertime. During the winter, you can utilize the ice rink and soar down the toboggan hill with your energetic young ones. The Summerside Beach Club is a two level, 3600 sq. ft. multi-purpose clubhouse that has everything that you could want. There is space for fitness classes, children's activities, meeting rooms, and a large deck where you can enjoy a sit down with friends and family.
The tennis courts, beach volleyball courts, fishing dock, and marina are just some of the great amenities that make residents and visitors feel like they are experiencing a vacation away. A large picnic area completes the area alongside the extensive pathway system for residents to use daily with their families. Your vacation can truly feel like it lasts a lifetime when you choose Lake Summerside.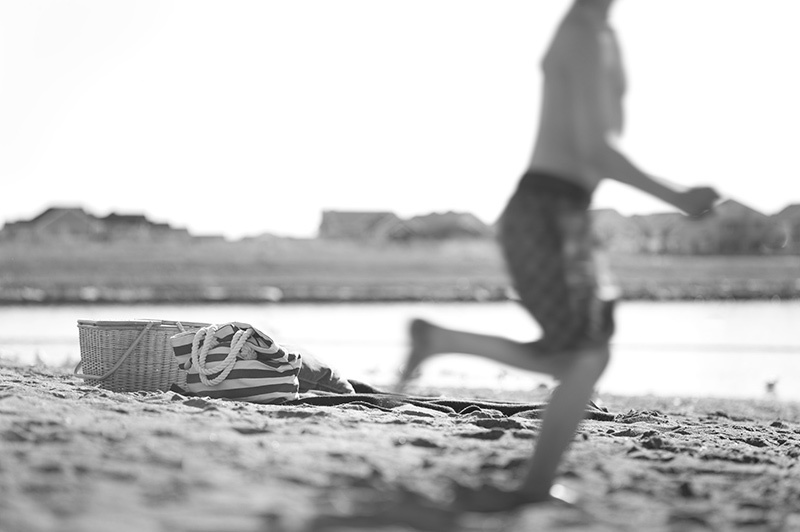 Photos: Pelhammasterbuilder
Being just off of Highway 2, this community is on the outskirts of the city but easily accessible and commute worthy. You can have quick access to Gateway Blvd on the West and Anthony Henday to the North. The development began in the early 2000's and is still ongoing as 2015's voted best community in Edmonton. There are nearby shopping, schools, libraries, daycares and various services within minutes. Places such as Southpark Centre, South Edmonton Common, and South Pointe are just some of the commercial areas that allow you to have convenience in your daily lives. With these places only minutes away by vehicle, you can have it all close to you while enjoying the shores on Lake Summerside.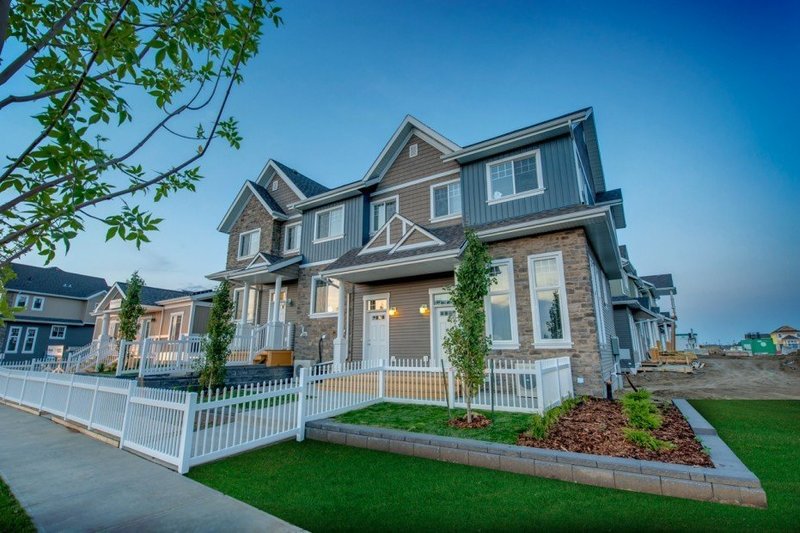 Photo: Alberta.brookfieldresidential