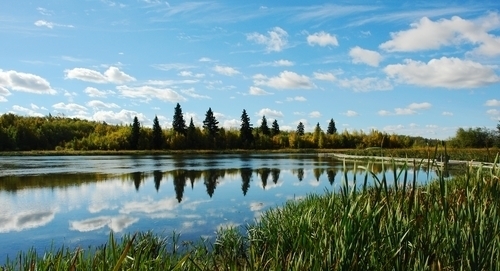 Photo: Topedmontonrealestate
Homes for Sale in Rural West and Lewis Estates, Edmonton
Rural West and Lewis Esates are located around west and southwest Edmonton. Intertwined by the North Saskatchewan River to the west, these areas make up the western part of Edmonton's city limits. Continued growth and construction has been part of these communities as they were first established in the early 2000's. Rural West however is slightly more stalled in growth, due to no Area Structure Plan (ASP). Therefore only some acreage housing is located in the central portion of this area. Certain communities are also within the Lewis Estates area and they include: Secord, Stewart Greens, Webber Greens, and Potter Greens.
These areas are currently zoned as RR (Rural Residential), but the City of Edmonton is quite receptive to rezoning the neighbourhood and furthering development of the area. Lewis Estates is made up of six distinct neighbourhoods and each of these communities plan to increase residential space and outdoor recreation opportunities. Things such as pedestrian activities, cycling, and sports are some of the great things that these communities are investing in.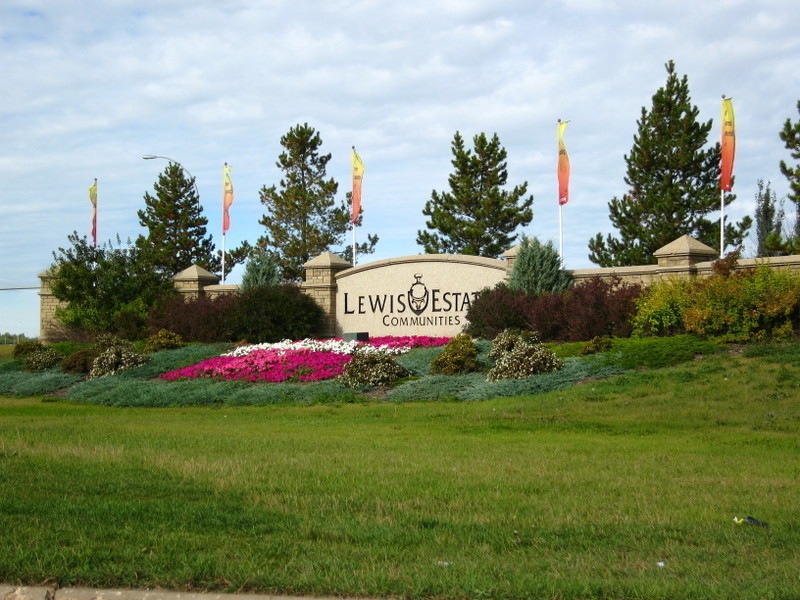 Photo: Edmontonrealestateblog
See below New Homes for Sale in Rural West and Lewis Estates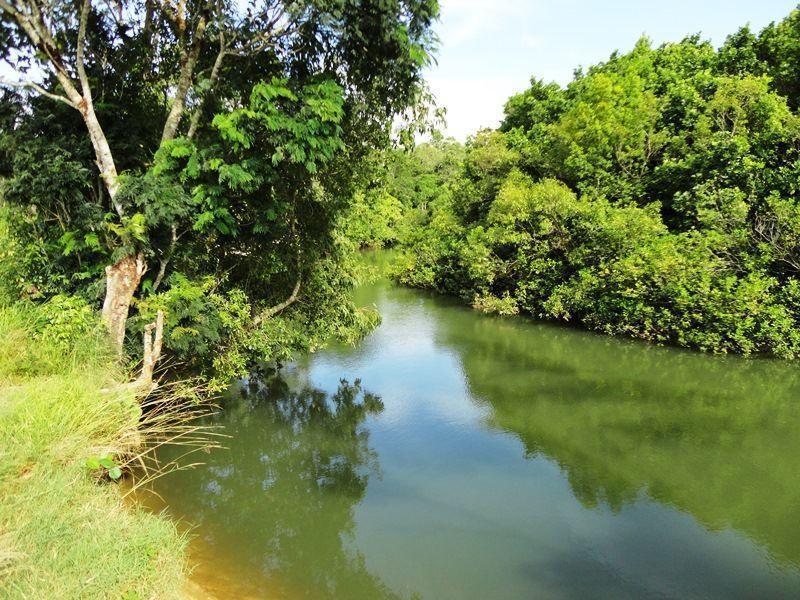 Photo: Ruralview
Rural West and Lewis Estates are sort of intermingled yet Lewis Estates is considered its own community. A shopping centre is located at the edge of the estates with a large grocery store, gas station, 3 banks, restaurants, dentist, chiropractor, and a spa. Much of the Lewis Estates area was initially farmlands, but the intention became to develop separate subdivisions. Open fields have been beautifully preserved as scenic vistas for the luxury homebuyers and modern colonial/farmhouse architecture has been the style of choice.
The agriculture landmark is known for potatoes, grain, and cattle breeds. West of the suburb, the farming is still in operation. The currently developed area of Lewis Estates now has a substantial golf course and it runs through the housing spaces. This makes a pleasant and maintained green environment for residents and visitors. The River Cree Resort and Casino is south of the suburb and also houses recreational facilities for leisure. If you don't find what you're looking for there, you are not far from the renowned West Edmonton Mall for all your entertainment and personal needs.
Photo: Secord
Lewis Estates is known to strive for safety and a family friendly environment, with development plans including the expansion of education facilities. There are further allocations within the district to extend the Edmonton public schools into the area and invest in the current institutions that have been ranked exceptionally. The Winterburn School is one of the current main teaching establishments for a number of children in the communities.
Drivers in Lewis Estates and Rural West have relatively easy access to the downtown area using Whitemud Drive. There is also an abundance of bus stops and connecting lines throughout the district that give a variety of residents their transportation needs. Lewis Estates is truly representation a well-planned expansion of the city that incorporates modern the Edmonton suburbs to the rural beauty that the west is known for.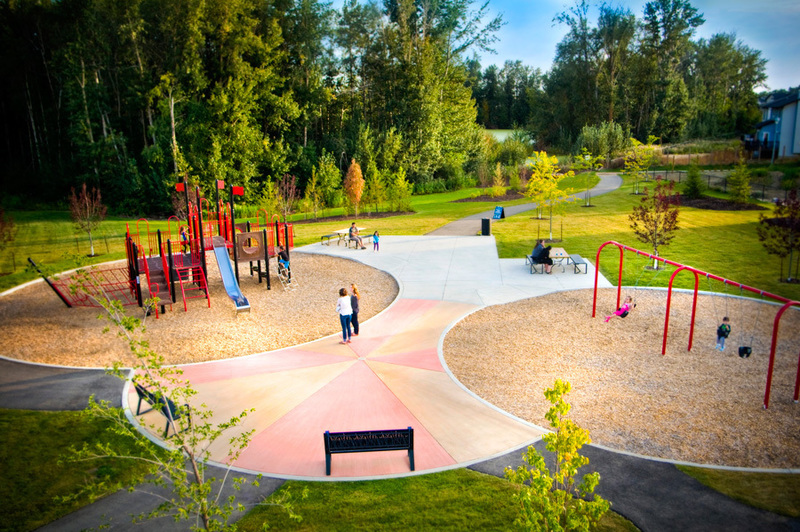 Photo: Purrfect-properties