Photo: Morrisonhomes
Homes for Sale in McConachie, Edmonton
McConachie is an established community located in the Northeast quadrant of Edmonton. Nestled along tree lined trails, abundant green space, and beautiful ponds; this neighbourhood has been perfectly situated. Discovering the convenience of the located to schools, retail centers, transit, and other services is exactly what residents have loved about moving to McConachie.
Within the area, a large shopping centre and restaurants are located across the street from the residential lots. Manning Town Centre is within minutes and features a movie theatre for entertainment needs. Recreation centres have popped up around the area and the Clareview District Park is only minutes away. With even more facilities such as the Northeast Community Health Centre nearby, residents feel at ease with their needs taken care of.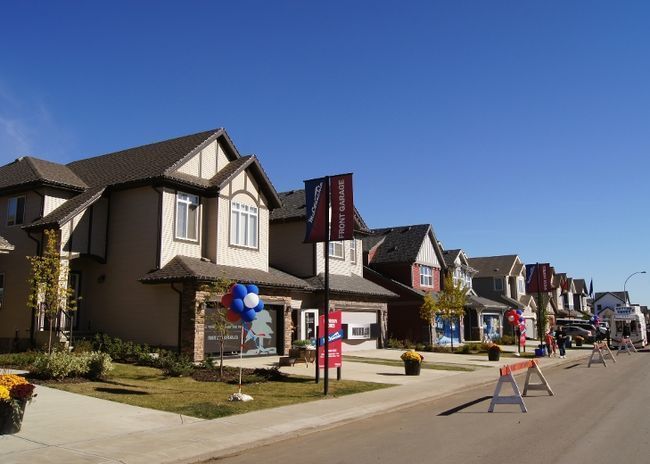 Photo: Edmontonsun
McConachie's community amenities feature parks and pathways that connect the community. You can choose to walk, jog, or cycle on these beautiful walkways. Additional parks have been well thought through with a playground to keep the children playing. Open spaces and natural areas have been an important part of the planning phase to incorporate leisure activities and organized sporting events.
There is a 40-acre district recreational campus that will be developed by the City of Edmonton and includes two school sites, athletic facilities, and more park spaces. As well, future-shopping sites will constantly be added into the area as the northeast section of Edmonton is flourishing. With access being easy to transit services and the community being conveniently accessible to major roads, commuting is absolutely no problem to and from McConachie. Striving for happy families and active lifestyles is exactly what the developers of McConachie intend to achieve.

Photo: Carlislegroup
See below Homes for Sale in McConachie