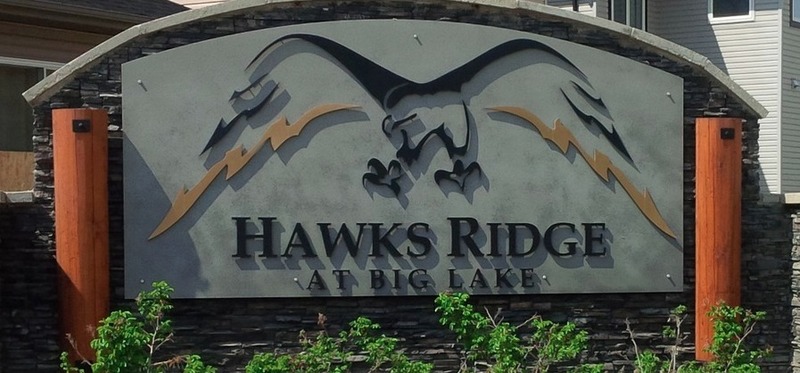 Photo: Homeinedmonton
Homes for Sale in Hawks Ridge, Edmonton
Hawks Ridge at Big Lake is one of west Edmonton's finest new communities. Immersed in nature beside the Lois Hole Centennial Provincial Park, an intricate network of bike paths and green spaces make this community a true gem. Located in the Big lake district of northwest Edmonton, the neighbourhood was adopted through the Big Lake Neighbourhood Structure Plan. The community is a neatly planned structure that incorporates the surrounding beauty and natural landscapes. Walking trails, a school/park site, three ponds, and an environmental reserve are just some of the incredible things you will find here!
Having the community be in close proximity to Yellowhead Trail and Anthony Henday Drive provides easy access to all the amenities in west Edmonton and St. Albert. Getting around Edmonton from Hawks Landing is easy when it only takes 20 minutes each way by vehicle. A small commercial area is planned for the eastern portion of the community and only eight kilometres from Hawks Ridge you can find grocery stores, gas stations, medical clinics, shopping, and libraries in the nearby areas. If you really want the full shopping experience, just another five minutes further and you are at the West Edmonton Mall, which is one of the biggest facilities in Canada for an entertaining and dazzling experience.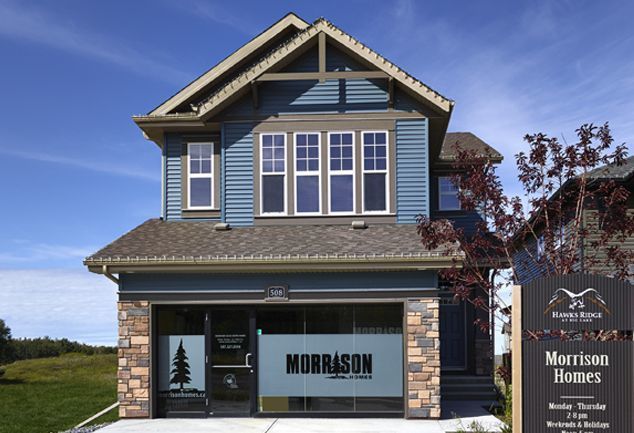 Photo: Morrisonhomes
See below Houses for Sale in Hawks Ridge

Photo: Morrisonhomes
The whole family can feel included with amenities and schools around the area. A new school site has been proposed in the eastern half of the Hawks Ridge community to accommodate future public elementary and junior high schools. There are currently options for children for both catholic and public schools in the communities south of the Yellowhead Hwy.
If you appreciate countryside living, you can certainly get a taste of that in Hawks Ridge. This community captures the beauty and peacefulness of a provincial park, but not too far away from the conveniences of the city. As you discover the highlights of the nature filled community, you'll appreciate being able to escape the city everyday without having to travel far. Hawks Ridge is ecologically conscious and shares its space with the rolling hills, valley ravines, and Big Lake shorelines.
20 hectares of community land are dedicated to environmental reserves, 17 hectares to natural area, and 10 hectares to parks and open space. This gives you a big hint that Hawks Ridge is dedicated to keeping the surrounding landscape naturally beautiful. There are kilometres of paved trails and hangout spots that keep the families well occupied. As the community grows, you can be assured that public transit will also get that much easier. With Lewis Farms Transit Centre only a ten-minute drive to the south, you can take many bus routes downtown. This master planned community has nothing short of good ideas to launch the new home of your dreams!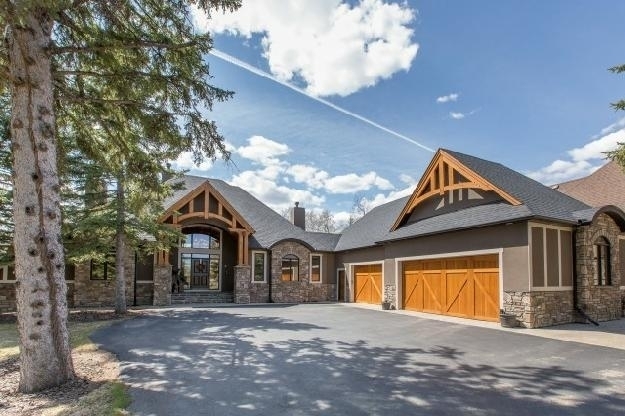 Photo: Estatesincanada