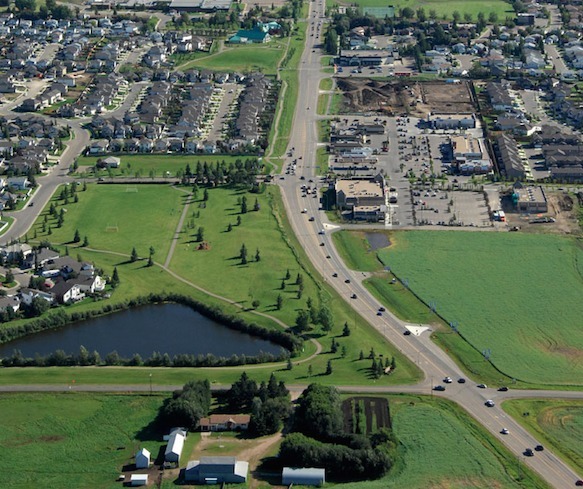 NewHomeListingService (NHLS) can help you find ALL of the different types of new houses for sale in Beaumont. Click through the properties you like and reach our directly to any builder if you'd like to learn more about a new home for sale.
Beaumont is a thriving community located just 3 km south of Edmonton at the junction of Highway 814 and Highway 625. The Edmonton International Airport and Nisku Business Park are only minutes west of Beaumont, making this location a great spot to invest in. It was incorporated in 1973 with a population of 412, and is now a size of over 10,800 people. The history began with a purchase of a 10-acre segment of land from the Hudson's Bay Company in 1894. The town originates from French culture and expands exponentially as a great residential location for first-time buyers and those who are looking for a move-up market.
There are many choices of where you want to reside, either in a quiet cul-de-sac, next to a park, or overlooking a spectacular 18-hole golf course. There are two high-traffic commercial developments coming up in the future that will provide opportunities for new business. Beamont is a wonderful bilingual community and will continue to prosper due to its close proximity to Edmonton. To stay in touch with its French roots, the town decided in 1992 to implement a French Village theme and incorporate design elements in their buildings. (Photo: Anchorptgroup)
See below the Houses for Sale in Beaumont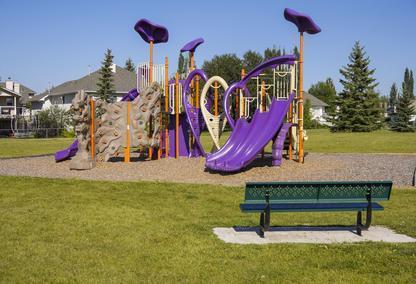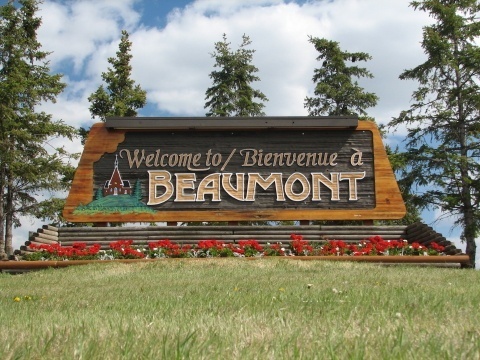 Economic Industry – Beaumont's largest market is the residential housing industry. Single-family homes are booming every year progressively. The largest development is in the northeast section that integrates with the championship golf course. There is a wide range of lots (with up to 60 feet of frontage) and single-family homes available.
Place Beausejour – This attractive senior's condominium complex is expanding for growth and is a great place for retirees to relax in their later years.
Beaumont Regional Activity Centre (BRAC) – This facility includes two arenas, a curling arena and lounge, concession, banquet facility, municipal childcare centre, and meeting rooms. This place is perfect for winter activities and gatherings for any types of schools.
Parks – Over 20 community parks make Beaumont a fun and kid friendly area for families. There is approximately 253 acres of park and safe play structures for children. Facilities such as 12 ball diamonds, 14 soccer pitches, 4 tennis courts, a sand volleyball court, outdoor hockey areas, water play park, skate park, and an outdoor rink make the activities endless. For the more passive exercise, there is an interconnected walking trail through the community.
Four Seasons Park – A 52-acre park features a trout pond, day use areas, playing fields, picnic sites, the Water Play Park, and pathways for enjoyment.
Colonial Golf and Country Club – This golf course was built in conjunction with the residential development to enhance the community experience.
Schooling – Beaumont is proudly part of the Black Gold Regional School Division #18, headquartered in Nisku. The town has a combined public/separate school system that provides a fully bilingual and French Immersion program at all levels.