NewHomeListingService (NHLS) will he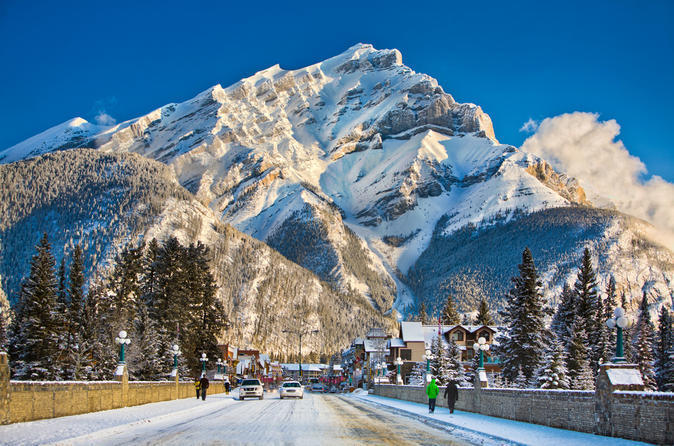 lp you find ALL of the different types of new houses for sale in Banff. These listings are 100% accurate and kept updated in real time. Click through the properties you like and reach our directly to any builder if you'd like to learn more about a new home for sale.
Banff is town located within Banff National Park and was first settled in the 1880's after the transcontinental railway was built. Sulphur Mountain is the iconic place that was discovered by a few Canadian Pacific Railway workers back in history. The Canadian Pacific then built a series of grand hotels along the rail line and advertised the Banff Springs Hotel as an international tourist spot. With an elevation of 1,400 m to 1,630, Banff has the second highest elevation in Alberta. The first is Lake Louise, which is a gorgeous escape next door.
The Town of Banff was the first municipality to incorporate with a Canadian National Park, and is a member of the Calgary Regional Partnership. With it being featured in international blogs, magazines, and tourist media, this resort town is one of Canada's most popular tourist destinations. It is well known for its scenic mountain views, entrancing activities, charming shops, and calming hot springs. The town is also a popular destination for outdoor sports such as hiking, biking, and skiing. There is an endless amount of exciting views, moments, and fun to be had in the one and only Town of Banff. (Photo: Signalsblog)


Visitor Perks
History and Heritage - You can take a trip off the beaten path and learn more about this community by walking by some of the historic homes and places that still exist. The Whyte Museum is a place to visit to discover the history of the Canadian Rockies.
Banff Gondola – Ride on the top of Sulphur Mountain to experience the amazing bird's eye view of six mountain ranges. You can discover a one-kilometer interpretive summit walk to a national historic site. This is a definite must-do during your visit to Banff!
Banff Hot Springs – Relax tense muscles, share a laugh with friends, and soak in the warmth in the Banff Hot Springs. These springs connect at the end of Banff Ave as you drive through the beautiful town.
Fairmont Banff Springs Hotel - This UNESCO World Heritage site is located in the heart of Banff National Park and identifies as Canada's "Castle in the Rockies." This hotel has provided legendary hospitality for over 125 years and serves as a magical visit for newcomers to the town.
Shopping - Along Banff Ave, you have a great selection of choices for shopping. Whether you like novelty items or speciality crystals, there is a store for everyone. Banff also features name brand clothing stores such as Lulu Lemon and Patagonia. The candy and fudge stores satisfy a sweet craving to finish off the day.
Trails – The trails are endless in Banff and area with well-known treasures such as Tea Houses to climb to. Some trail areas include: Tunnel Mountain (4.8 km return), Sulphur Mountain (11 km return), Sunshine Meadows (3.6 km return), and Johnston Canyon (4.8 km return). There are numerous lengths of hiking paths for every type of nature enthusiast.
Ski Resorts – Sunshine Village, Ski Norquay, and Lake Louise Mountain Resort are the three leading and highest quality ski slopes in the West Rocky Mountain Range. Sunshine is known for incredible powder and Lake Louise is known for its scenery. You have access to many luxury lodges and warm cottage interiors for a full experience.


Resident Amenities
Banff National Park – Don't miss the hoodoos and interesting rock spires in the national park that is right in your backyard. Living in Banff can give you the quiet life outdoors, but it can also bring you the exciting nightlife and engagement opportunities with people around the world.
Arts & Culture – Banff can satisfy the inner artist with all their galleries and events that become worldly renowned just like the town itself. You can discover the Banff Centre local art school, visit the Walter Phillips Gallery, or see the Willock & Sax Gallery.
Nightlife – Depending on how long you stay and whom you meet, you'll certainly find enjoyment with the many pubs and nightclubs in Banff. This town offers a perfect atmosphere of the Rocky Mountain escape while allowing the nighttime to shine just as bright.
Restaurants – If you're either a visitor or a resident, you'll feel just as satisfied with the selection of renowned foods in these top quality and diverse restaurants. Banff also has the amenities for everyday conveniences such as grocers and fast-food chains.