New Home Listing Service will help you will find ALL of the different types of new homes in Toronto listed for sale. Use our online directory to search through all the New Homes in Toronto and Toronto communities. When you find one you like, you can reach out directly to the home builder or get your REALTOR involved!
For those interested in researching the communities and new homes in Toronto, it's important that you learn a bit more about the city and all it has to offer. Read more to learn a little more about Toronto before your move!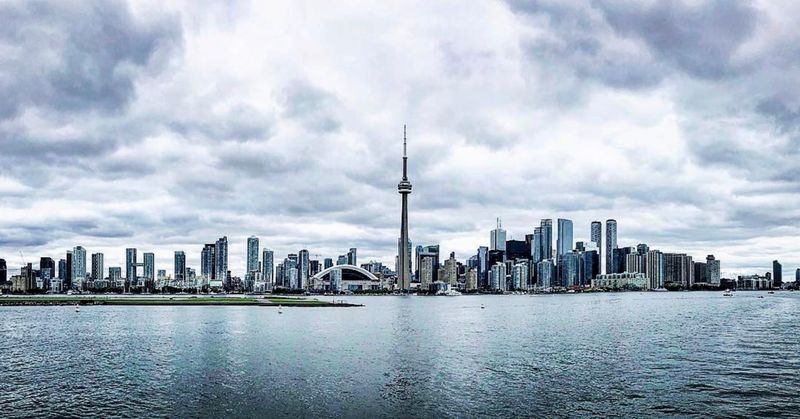 New Homes for Sale in Toronto
Toronto is the most populous city in Canada, and proudly boasts astounding diversity. It's welcomed more than 200 different ethnic groups and offers tons of opportunities for newcomers to feel at home. Between the different social groups, restaurants, and entertainment options, you'll never be bored living here. Toronto real estate is booming, and there are lots of choices for scenic Toronto condos in brand-new buildings, high-rise apartments, as well as detached homes.
Home Builders in Toronto
Find Home Builders in Toronto that fit your needs! We have the largest directory of Home Builders in Toronto. From Custom Home Builders, Single-Family Home Builders, Multi-Family Home Builders, Luxury Home Builders to Award winning Builders, you can find all the Builders on NewHomeListingService. Select the Builders you like to work with from the list, check out all the projects from that Builder and Request more information.
REALTORs in Toronto
Looking for a Realtor in Toronto? Browse from the list of all Realtors in Toronto and find your Realtor, select by realtor name or by the brokerage.
Home Buying Services in Toronto
Find home buying services in Toronto. Whether you are looking for Building Equipment, Building Materials, Contractor Services, Designers or Architects, Home & Garden, or Insurance services, NewHomeListingService has covered all that for you. Browse from the list of all service provides and choose from the type of service provider you are looking for.
Communities in Toronto
NewHomeListingService is here to give you information about all of the New Homes in Toronto and in the community that fits you. Looking for more information on your ideal community in Toronto? NewHomeListingService strives to give you the best and most accurate information for your new home, condominium, or townhouse needs. Find the perfect community in Toronto now.
| | | |
| --- | --- | --- |
| | | |
| One aspect of Toronto that doesn't get enough attention are the restaurants. Toronto has a vibrant food culture, and there's always something new opening. Whether your taste leans towards Korean, Thai, Greek, or French, you'll definitely be able to find something you love. Toronto's most beloved restaurants, including Hokkaido Ramen Santouka, Bar Raval, and The Real Jerk showcase the sheer variety of cuisines available in this city. Many Toronto neighbourhoods host their own farmer's markets, where you can find fresh fruits and veggies from farms located just outside the city. | | The business hub of Toronto is home to the Toronto Stock Exchange, as well as the corporate offices of many of Canada's premier banks and businesses. Perusing Toronto real estate listings is a great choice if you're looking to settle in a vibrant city with plenty of job prospects. As the financial capital of Canada, there are incredible opportunities for residents. Even if you choose to live outside the city, an extensive transit network allows workers to commute from suburban areas into the city with ease. |
| | | |
| --- | --- | --- |
| | | |
| The Toronto Transit Commission (TTC) oversees all transit within the city of Toronto. Their service connects to other transit routes all over the Greater Toronto Area, which makes it easy to get to neighbouring cities like Hamilton and Markham, and even into cottage country. From the hub of Union Station, travellers can reach as far as Vancouver, Halifax, or New York City with Via Rail and Amtrak. | | Despite the busy work culture, Torontonians love to have fun by listening to live music, enjoying museums and galleries like the Art Gallery of Ontario, or taking in a local sports game. Local basketball team the Toronto Raptors are currently the most popular franchise in the city, but hockey and the city's beloved Toronto Maple Leafs hockey team will always hold a special place in the heart of fans. |