---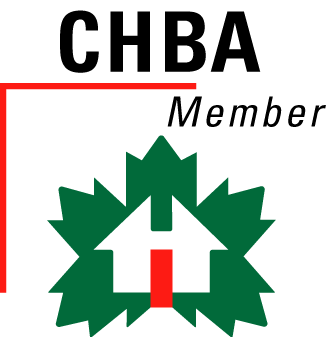 Kimberley Homes
Edmonton, Alberta
ABOUT US
Kimberley Homes started in Edmonton AB in 1989, but we have always had roots in B.C. Named after Kimberley B.C, our founding family found inspiration for their future company's name when traveling to BC for the summer. From the early days operating out of a home office to growing into a company that services clients in 2 provinces, Kimberley Homes remains a family-owned, small business with a commitment to exceptional client experience.
LIVING, BREATHING, AWARD WINNING EXCELLENCE SINCE 1989.
Being the best isn't just a #goal for Kimberley.
2020 Home Owner Mark of Excellence Builder of Choice and Best Customer Experience
7 time Builder of the Year in a 10 year run from the Canadian Home Builder's Association.
Ranked Top 3 in homeowner satisfaction among Edmonton builders 4 consecutive years
2016 Home award winner in customer satisfaction
FAMILY BUSINESS MEANS FAMILY VALUES.
People come first; our clients, our team members, our partners.
Client experience is our #1 priority
You're not a file number. Your name is always used by every team member to remind us who we are serving.
Your mission matters. We care why about what's changed in your life that you are moving.
We believe each Kimberley client is an integral part of our Kimberley family.
Our team members are just as important.
We care about each other and are a team of likeminded people working towards the same goal—providing you with the best possible experience.
Our employee retention numbers tell us we are getting it right!
ONE OF A KIND PERSONALIZED HOME BUILDING EXPERIENCES FOR ANY SIZE & ANY PRICE
Your investment is always enough for our best service.
Your home's price does not change our service.
Same specs, same service, same trade partners, at every price point
Your home is priced specific to its design criteria not our design time.
Our first price is our last price so you don't have to worry if you got the best price available on your Kimberley home.
Build where you want. If we can get out great team there to ensure proper supervision of the construction of your home—we will build there.
A TEAM OF EXPERTS MAKES YOUR HOME EXCEPTIONAL.
Being a great home builder is our job not yours. Trust our dedicated team of experts throughout the whole process to make it easy. A full team of experts behind every new home:
New Home Experts on a mission to make your new home be the solution you have been dreaming of
Vice President of quality control
Site supervisors committed to ensuring properly supervised builds and client relationships
Client Concierge for easy and quick communication
Realtor Partner who is an industry expert and Kimberley expert
Trade partners who pride themselves in their work and your satisfaction
Move in Concierge dedicated to making your move stress-free
Knowledgeable after possession home service team who treats your home as their own

Loading 20 listings...