---
John Gerard Homes
Greely, Ontario
Committed to building value!
In 1988, John Crandlemire and Gerry Lavimodiere joined together to form one of today's most successful custom home building companies,
John Gerard Homes.
Our pursuit of excellence and careful
expansion have seen us provide affordable ownership to hundreds of families over the
past 21 years.
Over these years, John Gerard Homes has earned a solid reputation for building superior quality homes. We have accomplished this by committing ourselves to building value and after-sales service.
Since our enrolment in the Ontario New Homes Warranty Program in 1989, we have been recognized for our outstanding commitment to service every year. We have been able to achieve these high standards by placing an important emphasis on communication during construction.
We work closely with clients to ensure that the home we build for them is the one they envision. All of our designs are noted for extensive use of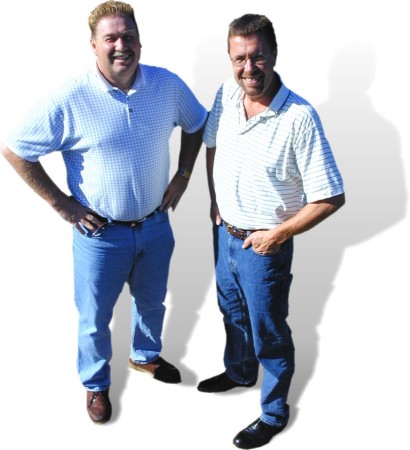 woodwork, high level of detail, solid craftsmanship and energy efficiency.
We have searched out advanced technology such as high-performance windows and heat-recovery ventilating systems to exceed energy efficiency and maintain excellent air quality. With our extreme local weather conditions, we feel our clients deserve the most comfortable, well-insulated homes that we can build for them.
Excellence doesn't just happen. Our hard work over the years has built a team of draftsmen, sub-trades, suppliers and in-house staff that are second to none.
Since 1988, we have been awarded the Ottawa-Carleton Home Builders Custom Housing and Design Award no less than 9 times! We are proud of our team efforts, but more importantly we take pride in our finished product - your new home!
Claim this Builder Profile