---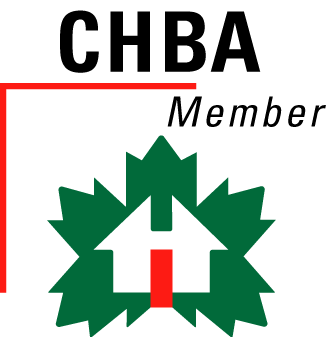 Constructing Spaces
Ghost Lake, Alberta
KEEP READING IF YOU FEAR:
» Being taken advantage of by a contractor
» Not getting what you wanted
» Final pricing being higher than contract
» Your schedule not being met
» Not being involved with the build
» Communication breakdowns
» Having a hard time comparing apples-to-apples
Home Renovations in Calgary
Renovations increase the value of your home, but you need to think about why you're doing it. Is it to improve your home so you can enjoy living in it?
Kitchen and bathroom improvements increase the value of your house more than most renovations and offer the highest average return on investment. The kitchen is the heart of a home – people gather and spend a lot of time there, so renovations that improve the kitchen are a good idea.
Adding living space – either by finishing an unused basement or putting an addition on your home is the second most popular reason to renovate. With some renovations, you'll make back what you spend on the upgrades, plus a profit when you go to sell.
That is why it is important to make sure the work is done well by a skilled contractor, using quality workmanship and materials. A bad job can reduce the value of your home.
As you start getting quotes and talking to contractors you need to make sure you are comparing apples to apples.
4 Questions To Ask Every Contractor Before Starting Your Project
BUDGET
HOW MUCH WILL OUR PROJECT COST?
A contractor should always give you a final number before they execute your project. NEVER go off an estimate as it will not guarantee a final price.
Remember any changes that you make after you agree to the final price will be charged based on cost and time.
PROCESS/PLAN
WHEN CAN WE GET STARTED?
Any construction company can START a project, but only dedicated professionals COMPLETE a project. Ask the contractor to SHOW you a proven process or plan that will allow you to view the project from start to finish.
Be sure to understand what important milestones are present and how you will be involved.
COMMUNICATION
WILL WE BE INVOLVED?
Ask the contractor to show you how they plan to communicate with you throughout the project.
How will you be able to track budgets, schedules, selections? Will you be conversing via email, telephone, text or software?
YOUR VISION
WHY SHOULD WE HIRE YOU?
A renovation or build is a journey that starts with a story. You have been planning your project for some time and want it to be perfect. Your contractor's job is to write the last chapter.
Ask your contractor how they will incorporate your vision within the plan. Will your job be about YOU or about THEM?
Always listen to your gut and ensure your contractor is there to limit risk and stress.
About Constructing Spaces
Constructing Spaces is a Renovation Contractor in Calgary that specializes in high-end custom residential renovations and new builds. From upgraded bathrooms to your dream home we incorporate our special flare no matter the size of the job.