---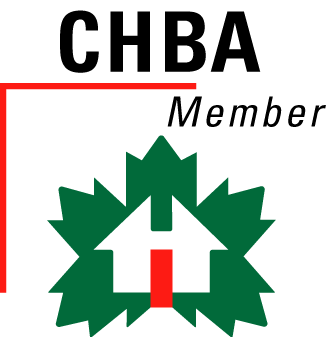 Cedarglen Homes
Calgary, Alberta
BUILDER OF CHOICE
The entire Cedarglen team contributes to your success story in creating the homes of your dreams. Beginning with our sales team and continuing on with our Customer Relations Representatives, onsite Production Team and Customer Response Team, Cedarglen Homes is here to help you start your journey to extraordinary homeownership.

DEFINING TRADITION
For more than thirty-five years, the Cedarglen name has defined the art and science of new home building for thousands of Calgarians. Our priority isn't just to build beautiful homes, but to enrich the communities that we build in as well. This commitment to quality and craftsmanship has earned Cedarglen Homes designations such as Master Home Builder, The New Homebuyer's Choice Award Winner and Small Business Philanthropist, in addition to numerous industry awards. In 1990, Chairman & CEO, Scott Haggins, joined Cedarglen Homes and since then the company has enjoyed its most significant period of growth through innovation and developing long-standing relationships. During this time, Scott was also quietly building a team for the future which now boasts one of the youngest and most experienced management teams in the industry. Today, under the leadership of Howard Tse, Cedarglen Homes continues their mission to "innovate for better living" with the vision to "think without limits". For Cedarglen Homes this means the constant pursuit of process and systems improvements supported by building mutually rewarding relationships with our homeowners, trades and suppliers and development partners.
We partner with well-established and renowned developers in Calgary's family-friendly communities, including Brookfield Residential Inc., Anthem United and Genstar Development Company. This ensures our ability to bring you a quality of life in amenity rich locations.
DEFINING SUSTAINABILITY
Cedarglen Homes uses the government-backed EnerGuide rating scale. We work with an energy advisor to improve the energy performance of your new home. This investment made in energy efficiency at the construction stage will pay off in lower energy bills once you move into your home. In addition, the EnerGuide evaluation report and official label can help increase your home's resale value when you're ready to purchase a new Cedarglen home.
DEFINING QUALITY
Industry standards are often basic guidelines - at best - to what you should receive in a new home. Every Cedarglen Home is built beyond the industry basics, giving you superior specifications. It's part of Cedarglen's commitment to provide you with a distinguished comfortable and quality home.
DEFINING ACCOUNTABILITY
Many builders will make promises and guarantees during your search for a new home. We prefer to let our homeowners and awards speak for us. If you've built with Cedarglen Homes, share your experience with us at [email protected].
DEFINING SUPPORT
Buying a home is one of the biggest investments you will make. Cedarglen Homes will guide you through the homebuying experience with beginning-to-end support. You will have specific access to the right support during your planning, purchase, build, and move-in. Download our Touchpoint Map to see how we can help from selection to design, through construction, and into warranty.
Claim this Builder Profile

Loading 3 listings...