Photo: Okotoks.ca
Homes for Sale in Crystal Shores, Okotoks
Crystal Shores is a community located in the north of Okotoks and has the ideal real estate market for a range of homebuyers. This area is receiving attention due to its accessibility by Macleod Trail, which then turns into Highway 2 south. Crystal Shores surrounds a stunning clear lake with many homes enjoying uninterrupted views.
Many property types are available for sale in this desirable area such as spacious contemporary condos, to prestigious homes with expansive landscaped yards. A community within Crystal shores is proudly named Turnbury. This community of 76 town homes is located around the newest lake and golf course in Okotoks. Turnbury is oriented towards single, active, young family homebuyers. It is known as street side's second wired e-communities, which means residents are provided with full time "high speed," Internet service. The development offers a variety of home designs and each complete with single attached garages and vinyl siding. Additionally, the maintenance-free living is supported with 25-year heavy gauge roof shingles and preserved wood decking material.
Photo: Century21
See below the Houses for Sale in Crystal Shores
Location Amenities
Okotoks is a young town demographically, where 83 % of the town is under the age of 45 years and 30% under the age of 19. This creates the demand for local and trendy spots for residents to relax and socialize. But also, the remaining demographics can enjoy the spacious nature surroundings and peaceful small-scale living in the town. Okotoks is built around the Sheep River where Sheep River Park is along the south shore and Wylie Park is on the north side of town.
The wilderness campground and Camp Okotoks create summer fun for kids every year. You can witness horse races and the rodeo at Pacer Park on the western outskirts. The town has a small airport for private aircrafts, which allows individuals to learn how to fly. The two shopping districts bring convenience to Okotoks where all the major amenities of Calgary can be found here.
Outdoor Enjoyment
You have access to three great golf courses called Heritage Pointe, D'arcy Ranch, and Cottonwood. Neighbouring the town, High River also provides a new activity around the 27-hole Highwood Golf and Country Club. High Glen Place, Polo Park, and Mountainview Estates complete this area. There are endless activities to be a part of in this community and town. The nearby farmers markets and outdoor adventures keep residents busy, happy, and active. Kananaskis Country is a near 45 minute or less drive away and the western highlights such as Banff National Park are just an hour further from there. Experience the flourishing location of southwest Alberta!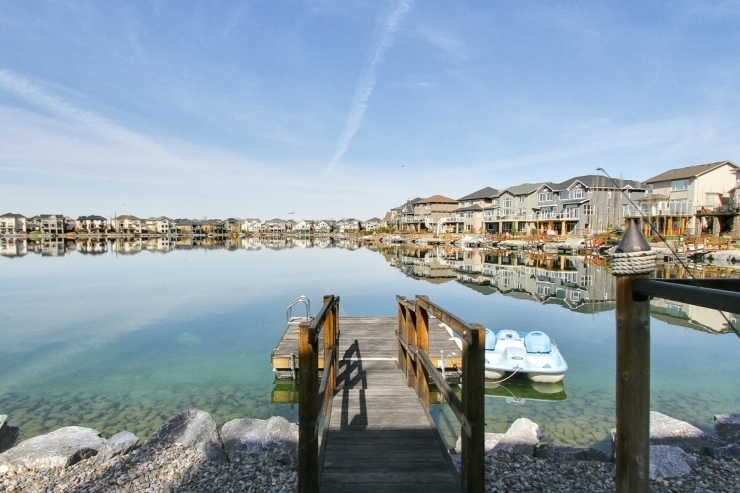 Photos: Justasmidgen