Photo: Excel Homes
Homes for Sale in Sunset Ridge, Cochrane
Sunset Ridge is the location that allows you to embrace warm tangerine skies and sun kissed mountains all within a unity of beautifully crafted homes in Cochrane. Perched on the North side of this magnificent town, you have access to all the convenient amenities while enjoying the great west view of the Rockies.
You have accessible choice in this community whether you are looking for a cozy and inviting town home, or an impressively generous single family detached home. In Sunset Ridge homes, the chosen architectural expression is featured as Arts and Crafts design. These styles are rich in natural colour palettes and trim packages. The impressive custom builders offer varied rood pitches, decorative craftsman details, and false trusses. Large porches, usable covered landing, and articulated garage door styles are often chosen as the exterior details to these homes. The proud builders in this community include: Jayman Master Built, Landmark Homes, Excel Homes, and Homes by Avi.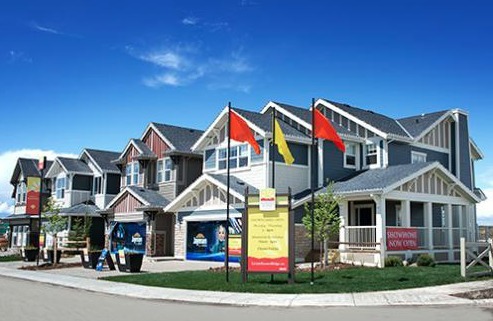 Photo: LiveinSunsetRidge
See below the Houses for Sale in Sunset Ridge
Personalize your life with nature
The place you call home in Cochrane can become exactly what you want it to be. This enhanced community features numerous parks, green spaces, pathways, and walking trails. The pathways connect straight to parks and they hold exceptional pedestrian and bicycle links. There is a 6-acre freshwater pond and a glamorous fountain in the large central park and activity centre. Additionally, seating and picnic area provided is one more reason that shows Sunset Ridge's commitment to joyful family living. The outdoor adventure is endless with natural ravines surrounding Sunset Ridge, and closely located public parks such as Kananaskis Country and Banff National Park within an hour drive.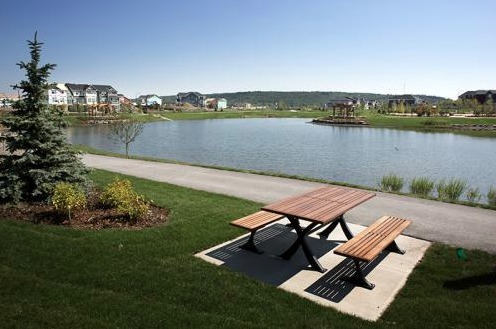 Photo: LiveinSunsetRidge

City-like Amenities, Small Town Feel
Some of the many amenities in Cochrane include healthcare facilities, churches, schools, daycares, libraries, shopping, and golf courses. The healthcare in Cochrane supports a fully operational health centre, medical clinic, speciality services, and a community health centre. There are a wide variety of schools to meet the needs of any family, and multiple daycare centres available. Outdoor recreation such as the Cochrane Gold Course and the Gleneagles Park will keep you active and happy to call Sunset Ridge your community home. While you are able to live next door to nature, your commute time is only 35 minutes to downtown Calgary. Ultimately the great benefit to living here is the ability to have access to a variety of retail, big box stores, entertainment facilities, and wellness programs in the comforts of your small town community.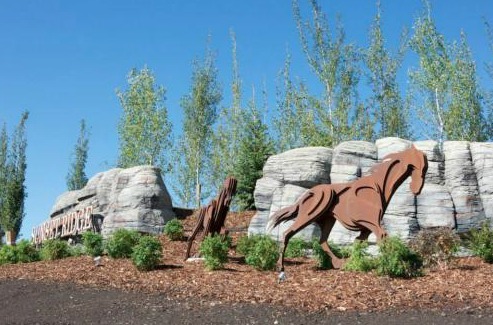 Photo: LiveinSunsetRidge