Photo: Livecochrane
Homes for Sale in Fireside, Cochrane
Fireside welcomes the summer glow and the winter warmth with a sense of belonging and heart in Cochrane's newest community. La Vita Land proudly presents this community as the premier location, especially for first time homebuyers. This 281-acre residential community is a turn from Highway 22 and is situated in Cochrane's southern edge. Unlike anything in Cochrane or Calgary, this community is becoming known where luxury is meeting affordability.
There are ten show homes by Landmark, Kingsmith Homes, Calbridge Homes, Janssen Homes and Reidbuilt Homes, which are well distinguished in the neighbourhoods. Many homes are being built with large front verandas and give a welcoming sense of friendliness to the area. Both bungalows and two-storey homes are available ranging from 800 square feet to over 2,000 square feet. Starting from 260,000, this community really does live up to its excitement.

Photo: Livecochrane

See below the Houses for Sale in Fireside

Fitting your lifestyle needs
Fireside has been designed for first time homebuyers, move-up homeowners, and has also attracted retirees and downsizers. Not only does the beauty of the homes attract buyers, but also the natural beauty of the community. The unique western heritage entrance for the community gets great attention from the highway. There is a reason why Fireside it catching interest, and transportation is certainly one of them.
This community is actually closer to Calgary than people typically realize. Being on the south side of Cochrane, is much easier for residents to use Highway 1 through into Bowness rather than Highway 1A and Crowchild. To be exact, it is 15 minutes from the entrance of Fireside to the outskirts of Bowness in Calgary. Additionally, Ghost Lake and Kananaskis Country are easier to access from this location. It really speaks volumes to the individuals who want nature surrounding, but need accessibility into the city.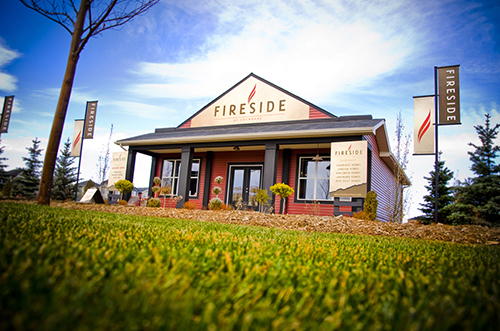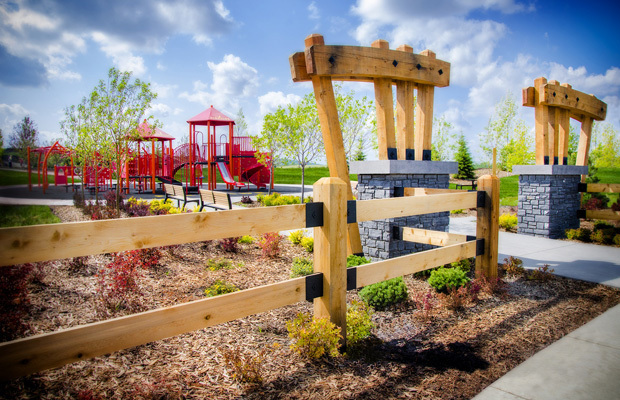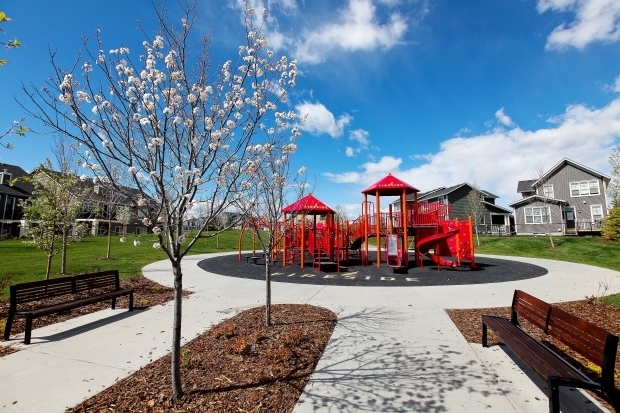 Photo: Calgary Herald​

Community Highlights
La Vita Land has incorporated the natural beauty around to complement the beautiful homes and included a wetland area that is preserved for resident's use. They also planted 14-foot trees in the community to liven the neighbourhood.
Flagstone Park – Is located at the traffic circle near the entrance to the community. It includes a children's playground, park benches, and several picnic areas.
Bulrush Park and Cattail Park – Fireside was designed around two significant wetlands and these parks embrace the wildlife. The larger park Bulrush is filled with walking paths and interpretive boards for visitors to learn about the wetland sanctuary.
The Embers – This area is filled with retail conveniences and basic services close to home. With a great place to socialize and take advantage of the trendy boutiques, The Embers is a great new centre that began construction in 2014. A Tim Horton's and a Shell gas station anchor this area and give residents a convenient stop along the way.
Play sites and schools – There are two sites for future schools on the way in Fireside.
Nature play – Tons of walking and bike trails bring you to downtown Cochrane, but the wetlands keep you happy in your own neighbourhood. The community establisher La Vita believes that this unique communitywill see both value and longevity in the future years.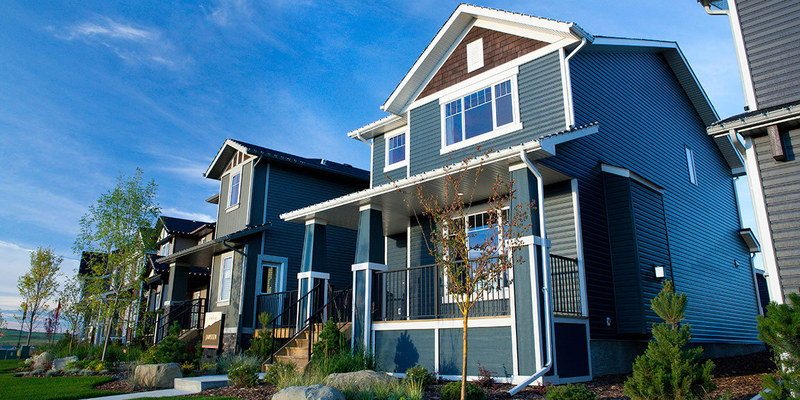 Photo: Livecochrane