SPARTAN - PH2-Lot 167C-EW
EdenWylde
744 Maverick Cres, Ottawa, ON, Canada, K2S 1B6
| | |
| --- | --- |
| Base Price: | $745,025 |
| Build: | Spec Home/Unit |
| Type: | Townhouse |
| Bedrooms: | 3 |
| Bathrooms: | 1 |
| NHLS ID: | #700870 |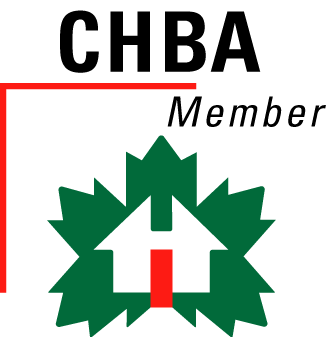 Lot 167C Ph 2 EdenWylde
Available from July 20, 2023
| | |
| --- | --- |
| Base Price: | $745,025 |
| List Price Includes: | Lot, Tax, and Townhouse |
| | |
| --- | --- |
| Number Of Floors: | 2.0 |
| Total Finished Area: | 1641 sq ft (152 m2) |
| Basement Type: | Full |
| Basement Finishing: | Partly Finished |
| Goods Included: | Air Conditioning – Central, Hood Fan, and Instant Hot Water |
| Number Of Fireplaces: | 1 |
| | |
| --- | --- |
| Bedrooms: | 3 |
| Full Bathrooms: | 1 |
| Half Bathrooms: | 1 |
| Full Ensuite Bathrooms: | 1 |
| Other Rooms: | Entrance, Great Room, Kitchen, Laundry Room, and Recreational Room |
| | |
| --- | --- |
| Shape Of Lot: | Rectangular |
| Exteriors: | Brick and Vinyl |
| Site Influences: | Golf Nearby, Playground Nearby, Schools, and Shopping Nearby |
| Parking: | Single Garage Attached |
| Utilities: | Gas, Public Water, and Standard Electric |
TARION WARRANTY CORPORATION
Tartan is committed to meeting or exceeding both the industry standards and the Tarion standards found in their Construction Performance Guidelines. This document is available on their website at www.Tarion.com. The Tarion Warranty Corporation backs your One-Year and Two-Year Builder's Warranties. In addition, Tarion Warranty Corporation covers major structural defects under their seven-year warranty.
Click here for the Tarion Construction Performance Guidelines.
BUILDER WARRANTIES
The following summarizes the Tarion Warranty Program Builder's Warranties.
ONE-YEAR WARRANTY
TARTAN DEVELOPMENTS WARRANTS FOR ONE YEAR THAT YOUR NEW ENERGY STAR HOME IS:
Constructed in a workmanlike manner and free from defects in material;
Fit for habitation;
Constructed in accordance with the Ontario Building Code;
and Free of major structural defects.
TWO-YEAR WARRANTY
TARTAN DEVELOPMENTS WARRANTS YOUR HOME FOR TWO YEARS AGAINST THE FOLLOWING:
Water penetration through the basement or foundation walls;
Defects in materials, including windows, doors and caulking, or defects in work that result in water penetration into the building envelope;
Defects in work or materials in the electrical, plumbing and heating delivery and distribution systems;
Defects in work or materials which result in the detachment, displacement or deterioration of exterior cladding (such as brickwork, aluminum or vinyl siding) Violations of the Ontario Building Code affecting health and safety (including, but not limited to, violations relating to fire safety and the structural adequacy of the home);
and Major structural defects.
SEVEN-YEAR WARRANTY
TARTAN DEVELOPMENTS WARRANTS YOUR HOME FOR SEVEN YEARS AGAINST THE FOLLOWING:
ANY DEFECT IN WORK OR MATERIALS IN RESPECT OF A BUILDING THAT:
Results in failure of a structural load-bearing element of the building.
Materially and adversely affects the ability of a structural load-bearing element of the building to carry, bear and resist applicable structural loads for the usual and ordinary service life of the element.
Materially and adversely affects the use of a significant portion of the building for usual and ordinary purposes of a residential dwelling and having regard to any specific use provisions set out in the purchase agreement for the home.
OTHER WARRANTIES
Appliance and product manufacturers may provide warranties extending beyond the Builder's Warranty. Any such warranties and operating instructions are included in your Premove Package or in the rear section of this Homeowner Manual. Direct any claims to the appropriate manufacturer as outlined in their warranty. Please contact us, if you need any assistance
WHAT IS NOT COVERED?
THE FOLLOWING CONDITIONS AND/OR ITEMS ARE NOT COVERED BY THE BUILDER'S WARRANTY:
Damage resulting from improper maintenance, such as dampness or condensation caused by the homeowner's failure to maintain proper ventilation levels or improper operation of a humidifier, hot tub or any other moisture-producing device.
Alterations, deletions or additions made by the homeowner (such as changes to the direction of the grading or the slope of the ground away from the house).
Defects in materials, design and work supplied or installed by the homeowner/purchaser.
Secondary damage caused by defects under warranty. While the defects themselves are covered, the personal or property damage they cause is not. However, your homeowner insurance may cover secondary damage.
Normal wear and tear, such as scuffs and scratches to floor and wall surfaces caused by homeowners moving, decorating, and/or day-to-day use of the home.
Normal shrinkage of materials that dry out after construction (such as nail "pops" or minor concrete cracking).
Settling soil around the house or along utility lines.
Damage from floods, "acts of God", wars, riots, or vandalism.
Damage from insects or rodents, unless it is the result of construction that does not meet the Ontario Building Code.
Damage caused by municipal services or other utilities.
Surface defects in work and materials noted and accepted in writing by the homeowner at the time of possession.
Damage caused by the homeowner or visitors.
SPARTAN - PH2-Lot 167C-EW
×