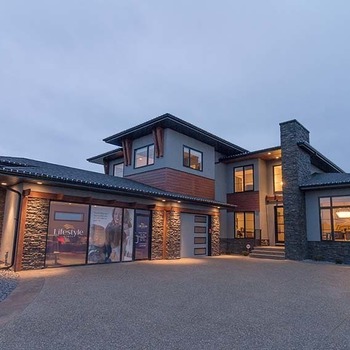 New 3 bedroom, 2.5 bath Residential Detached - Okotoks in the Cimarron Community.
Residential Detached, 2 Storey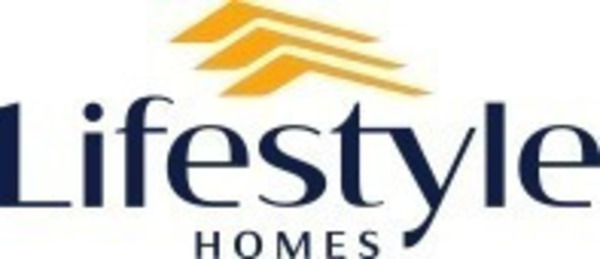 | | |
| --- | --- |
| NHLS ID: | #200400 |
| Model Name: | THE KIMBER |
| Base Price: | $1,399,000 |
| Builder: | Lifestyle Homes |
| Communities: | Cimarron |
| Type: | Single Family |
| Build: | Quick Possession |
Things to Consider Before Looking to Build a New Home
Imagine sliding the key into the lock of your brand new, custom home. You open the front door and the floors are the exact colour of wood you've always wanted, the counter tops are the perfect granite, and for the cherry on top, you're investing in your future. You never have to pay another person's mortgage again.
While this dream can easily be made a reality, there's also a lot of considerations to be made before choosing to build new. It can take quite a while to pick what neighbourhoods to look at, weigh the pros and cons of different layouts, and figure out what features to compromise on.
Before deciding to build your dream home, it's important to take a step back and review all the considerations that come with the process. We've outlined the three questions you need to answer before choosing to build a new home.
WHAT ARE YOUR ABSOLUTE MUSTS?
Unless you're building completely custom, you may have to make some compromises. Most homebuilders have specific layouts they can build for each lot. That isn't to say you can't still have the home customized to your wants, but there are going to be some fixed features in each.
Decide on what you can and can't live without. Create a list with 2 columns, one titled "need" the other titled "want" and put all the things that would be deal breakers without on the need side and things that would be nice if you could have on the want. From here it'll be a lot easier to decide which neighbourhood, builder, and lot are right for you.
Bonus tip: if you're buying with a partner, each create a separate list and then combine them to see where the differences are. Discuss the items that don't line up and find the best compromise for both.
HOW LONG ARE YOU COMFORTABLE WAITING TO MOVE IN?
It's no secret that building a new home isn't always a speedy process. While the wait can be beneficial to have the time to sell a current home or pack at a slower pace, it is important to know when you want to move.
Most homebuilders can give you a pretty good estimate of when the home will be ready but the building process is subject to some changes and variables. Weather, contractors, and a number of other factors can shift the move in date slightly, so it's good to know how long you're comfortable waiting to move.
IS THERE A NEW, QUICK POSSESSION YOU COULD LOVE AS MUCH?
Often builders will have new homes for sale that are already built and ready for quick possession. These homes are built for purchasers who want a new home without the wait and include the same top of the line features as the other new homes in the area.
Many of these beautiful new homes can be purchased and moved into within the month so it's perfect for buyers looking to get in quickly. In fact, we are currently offering up to $20,000 cash back if you purchase a quick possession home and take possession before December 22nd.
Whether you chose to build new or buy quick possession, there are options to accommodate every buyer. If you follow these tips and weigh your options carefully, you can own a home you'll love for years to come all while paying into a sound, long-term investment.
If you are ready to buy and want to take advantage of this fantastic, limited-time offer, click below to learn more about how you can get up to $20,000 back on your new home!
Property Details
The "Kimber" is one of our most sophisticated floorplans. Tastefully designed with a modern, luxurious interior that blends well with the stylish exterior and beautiful scenery outdoors. Soaring ceilings, rugged hardwood, super-matte and walnut cabinets with quartz countertops, glass railing, faux paint finishings, and beautiful lighting are just a few of the amazing highlights in this home. The Kimber backs onto the Sheep River with amazing views from all directions. The oversized lot is an amazing 68' wide by 226' deep! Imagine the possibilities with your landscaping. This house truly must be seen to be appreciated. Showhome Lease Back Option is Available as well!
| | |
| --- | --- |
| Number Of Floors: | 2 |
| Total Finished Area: | 3218 sq ft (299 m2) |
| | |
| --- | --- |
| Bedrooms: | 3 |
| Above Grade: | 2 |
| Full Bathrooms: | 2 |
| Half Bathrooms: | 1 |
| Full Ensuite Bathrooms: | 1 |
| | |
| --- | --- |
| Parking: | Triple Garage Attached |